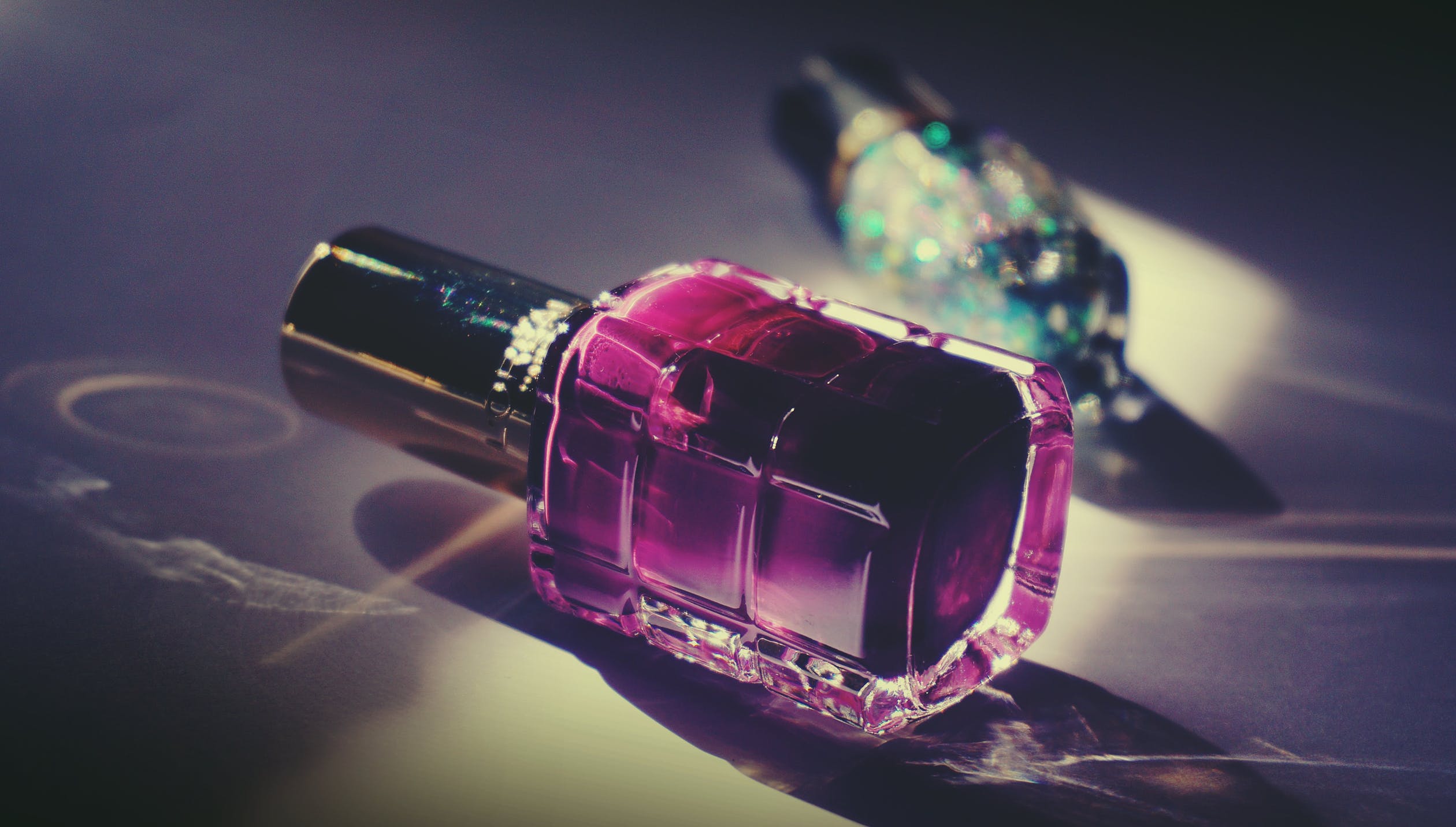 Cosmetics industry trends have gradually evolved over the past year, with existing movements transforming with changing consumer demands while new developments appear with the arrival of new technology. Customer expectations continue to drive the market of environmentally and health conscious products, while added pressures of transparency, simplicity and production lifecycles are generating a new impact on the cosmetic and personal care product sector.
Here are nine cosmetics industry trends to expect in 2019:
1. Process and Ingredient Transparency
Consumers and regulatory agencies alike have increasingly demanded more visibility into cosmetic manufacturing processes, and these demands are not mutually exclusive. Process manufacturing regulations were originally introduced to address specific cases of past negligence, but as cosmetic and personal care product customers becoming the driving force for ingredient transparency, established best practice guidelines will mirror market demands. This will force cosmetic manufacturers to demonstrate compliance with expectations by delivering detailed raw material and batch processing information.
2. Environmental Impact
A key component of the greater emphasis on transparency is a growing concern over the impact of cosmetic product manufacturing and distribution on the environment. Consumer expectations of less-harmful production processes are slowly coalescing into an established trend of maintaining eco-friendly manufacturing practices in cosmetics. This extends not only to reducing or even repurposing waste and byproducts, but also ensuring that natural resources are not damaged during raw material processing.
3. Health Consciousness
The other side of the cosmetics manufacturing visibility demand is the rise of the health-conscious movement within the beauty product market. Just as in other process manufacturing sectors, the cosmetic and personal care market has been inundated by merchandise towards consumer promoting a healthier lifestyle. This includes making selective purchases on beauty care products based on the raw ingredients used, whether avoiding potentially unsafe components or seeking those with more natural materials.
4. Simple and Clean
"Simple and clean" is a movement within the food and beverage sector that is finding its parallel in an emerging cosmetics industry trend. Consumers are increasingly leaning towards products with material composition and components perceived as simpler, i.e. containing less ingredients or at least less of those could be perceived as harmful to humans or the environment, such as certain chemicals. This further adds to the demand for transparency, as cosmetic and personal care product customers expect to be able to have complete understanding of what they are using.
5. Independent Brands
The shift in market trends has created an opportunity for independent cosmetics businesses to apply creative solutions to the emerging customer demands. Many consumers are displaying a preference for smaller brands over larger ones, especially those that demonstrate environmentally friendly and/or health-conscious practices as well as bring unique offers not sold by larger companies. Additionally, these "indie" vendors have been able to deliver faster product to market lifecycles.
6. Market Share
The growth of independent vendors will force larger cosmetic brands to address the new competition, including by either partnering with or acquiring the entrepreneurs gaining market share through new unique personal care products. Whether through partnership or acquisition, the joining of the bigger entities within the beauty industry with emerging independent players will open new channels for the former.
7. Digital Transformation
The increasing digitization of cosmetics manufacturing and distribution is transforming the industry into a much more interactive space. "Smart" solutions to changing consumer personal care product demands are providing end users with a real-time digital experience that transcends the limitations of traditional channels. More importantly, personal data captured through new digital touchpoints creates the opportunity to optimize future product offers and production lifecycles.
8. AI
Out of all the digital tools appearing the cosmetics industry, artificial intelligence has the most potential to create a sector-wide change. As customer data and profiling becoming more important, competition will increase over the ability to utilize this information the fastest. AI empowers businesses to capture and review data at speeds not humanly possible.
9. Overseas Influences
The world is becoming increasingly globalized and the beauty industry is no exception. Manufacturers and vendors in the US and UK continuously take cues for future cosmetics trends from Asian counterparts and what appears in countries such as Korea will often be replicated in the West. Social media has helped to drive this by generating a demand among US and British consumers for Asian products and techniques found online through platforms such as YouTube.
Ensure Cosmetics Product Transparency with Sage Enterprise Management
Supplying customers and regulatory agencies with visibility into raw material procurement, batch processing and product components will be integral to remaining competitive in the cosmetics industry in 2019.
SWK Technologies' Enterprise Management Cosmetics & Personal Care Products bundle, powered by Sage, delivers comprehensive insight and traceability that allows you to comply with current consumer and regulatory demands for transparency.
Download our free e-book to learn more about how this bundled solution enhances supply chain management and compliance for the cosmetics industry.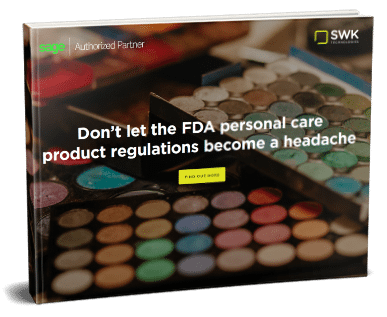 Learn more about each of these features and its impact on supply chain management and compliance with our EBOOK by downloading it today.