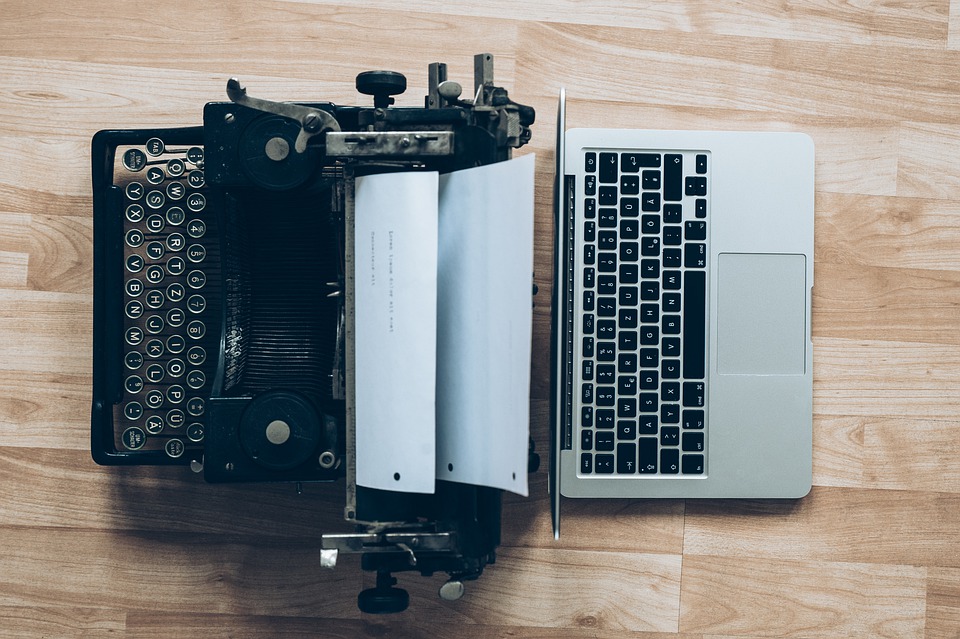 Jason Konopack
Senior Consultant – Sage 100
SWK Technologies, Inc.
Did you know that there are Sage Fixed Assets (formerly Sage FAS) applications other than Depreciation? One such useful tool is Sage Fixed Assets Tracking. This article will walk you through what Tracking does, how it works, and why it provides value when it comes to your asset management processes.
Understanding Sage Fixed Assets Tracking
Sage Fixed Assets Tracking allows you to conduct physical inventories of your fixed assets, check portable assets in and out, and update asset information – all from any approved barcode scanner or Android OS mobile device.
In the Fixed Assets management world, knowing the status and location of all depreciable assets is crucial to your company's bottom line and financial reports. With Sage Fixed Assets Tracking, you can be confident that all assets are both accounted for, and accumulating depreciation in Sage Fixed Assets Depreciation as they progress through their value lifespan.
Inventory Process Tracking
The inventory process starts within the Sage Fixed Assets Tracking desktop application. Here, you define your inventory characteristics and select which assets to work with, such as those in a particular warehouse location. Additionally, you can choose which Sage Fixed Assets Depreciation fields to send to the scanner or Android device, including your own custom fields. For example, you may wish to verify these fields:
Asset ID
Description
Quantity
Location
Department
Model No
Serial No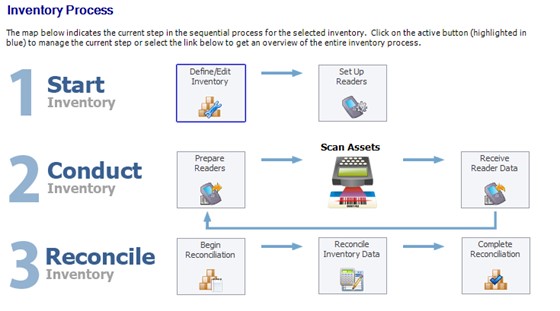 Once prepared, the inventory syncs to the cloud using your company's shared Microsoft OneDrive storage account, and the inventory process can then begin on the reader. If your assets are tagged with barcodes, the barcode scanner or Android device's camera will let you scan the codes for quick identification. If you don't use barcodes, you can simply scroll through the list of assets on the reader and select an asset to maintain.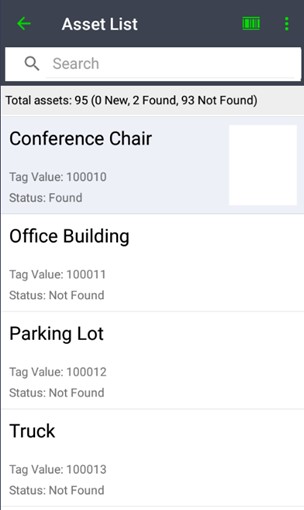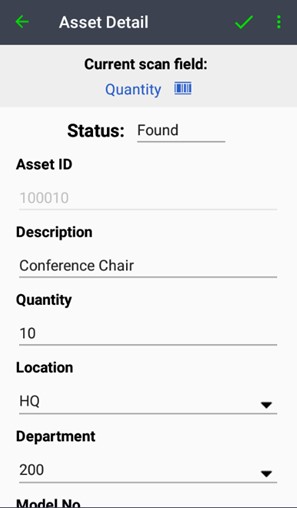 On the Asset Detail screen, you may perform any of these actions:
Update fields either by hand, or using the barcode scanner or Android OS device camera
Mark assets as Found or Not Found
Take a picture of the asset to store with the asset record in Sage Fixed Assets Depreciation
You may also add a new asset from the Asset List screen.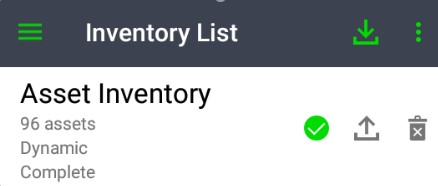 When completed, the inventory syncs back to the Sage Fixed Assets Tracking desktop application via the cloud and is available for reconciliation in the main application. During reconciliation, changes are updated, and missing assets can be deleted, checked out, or inactivated.
Why Sage Fixed Assets?
Sage Fixed Assets has been the leader in fixed assets solutions for over 30 years and provides you with full control over the management of your fixed assets accounting process. Adding Sage Fixed Assets Tracking to your suite of fixed asset software provides you with complete visibility of your assets as they move in and out of your physical inventory.
Contact SWK for Sage Fixed Assets Support
SWK Technologies is a leading Sage Software partner and valued-added reseller (VAR) with decades of experience working with solutions like Sage Fixed Assets, Sage 100 and more. Reach to us today to get in contact with one of our experts and discover how Sage Fixed Assets Tracking will benefit your business.
Contact us today for more resources and information on how Sage Fixed Assets Tracking can streamline your fixed asset accounting.
Talk to the Sage Fixed Assets experts at SWK