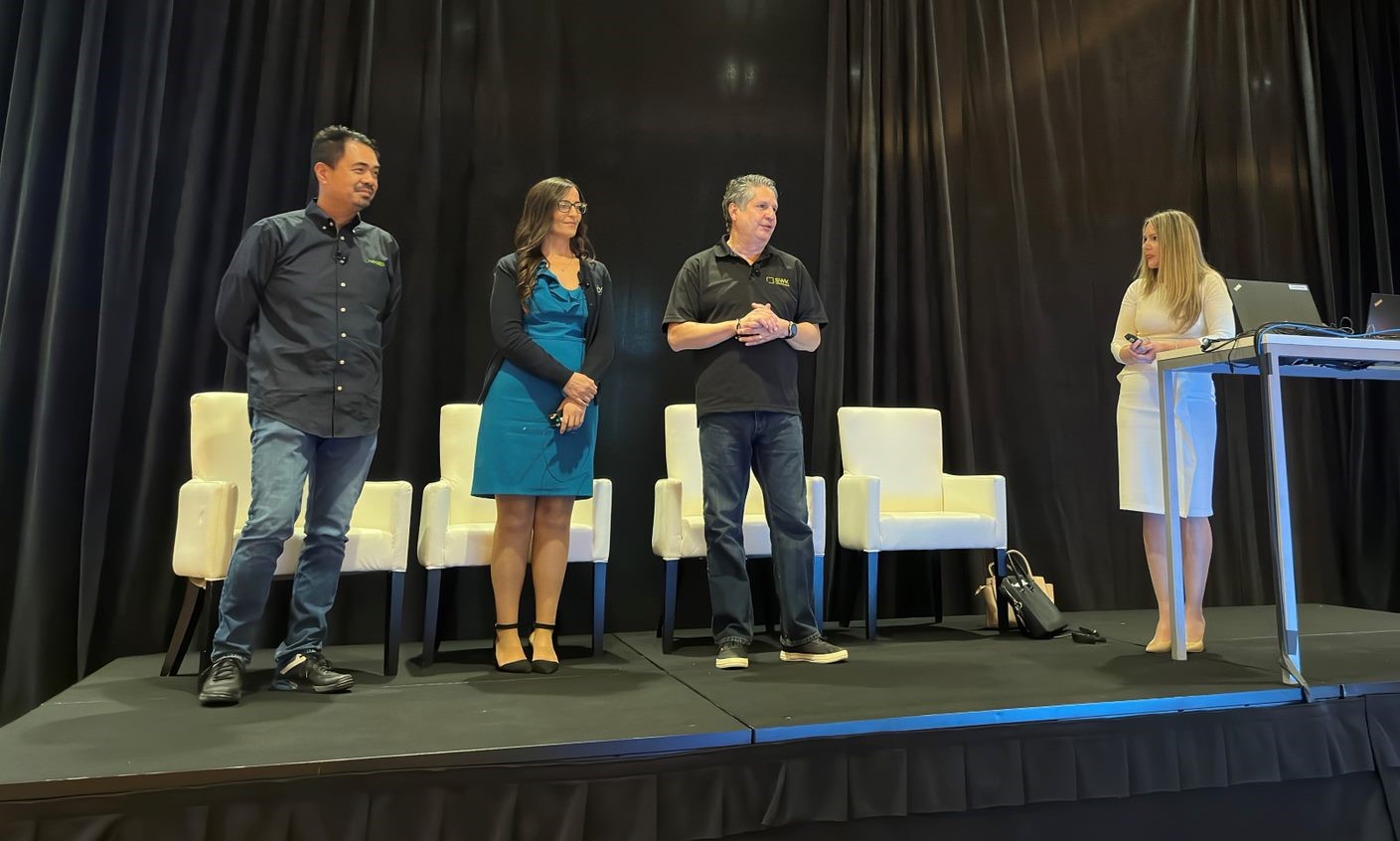 SWK's Chief Marketing Officer, Antonio Carrion, participated in a VAR panel titled, "Seven Winning Marketing Strategies for 2023" at Acumatica Summit 2023 in Las Vegas. 
Moderated by Irina Barber, Senior Director of Integrated Marketing and Demand Generation at Acumatica, Antonio and two other Acumatica VAR marketing subject matter experts openly shared their recent marketing experiences and go-forward strategies for 2023. 
Strategic insights from the three participants ranged from preparing for an economic downturn, building on the voice of the customer, and differentiating Acumatica in the market to focusing on the quality of leads and seeking efficiencies in strategies. 
"I'm glad we shared these insights with other Acumatica VARs," Antonio said. "At SWK, we work closely with a lot of SMB ERP and ISV partners because the truth is, none of us can do everything. Sharing best practices elevates our entire Cloud ERP community." 
At the tactical level, the panel dove into a variety of real-world scenarios and solutions such as managing data quality, effective media channels, in-person vs online events, and customer marketing. 
"We had a fun time on stage," Antonio said. "We had a very fluid conversation, strong audience participation, and of course Irina did a fantastic job of keeping the dialogue moving forward." 
Due to the strong audience interaction, the panel went beyond the allotted time, and the panel participants stayed afterward to answer questions and engage with other marketing professionals. 
Last year, Antonio was awarded the Acumatica Partner Marketing Excellence Award for demonstrating a superior ability to drive Acumatica awareness. And this year SWK won the 2023 Acumatica Partner of the Year award and five SWK representatives received Acumatica MVP recognition! 
"Let's do it again next year," Antonio said.