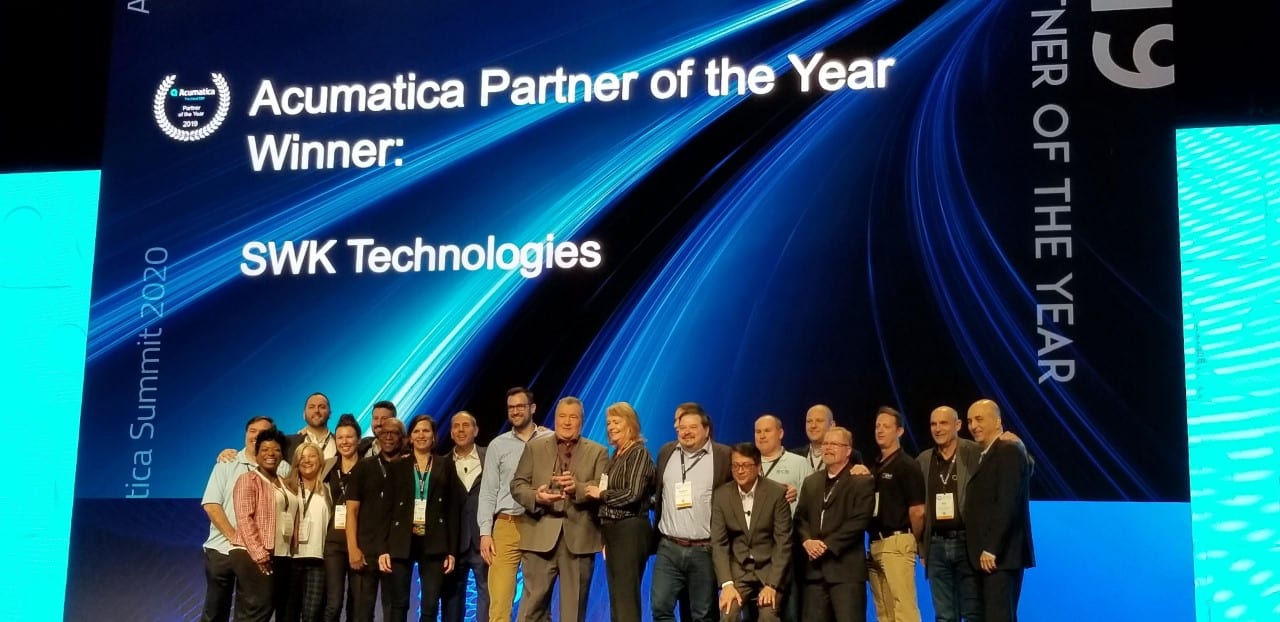 SWK is honored to be a finalist for several prominent Acumatica Cloud ERP 2023 Awards.
SWK has been Nominated for Partner of the Year
The Partner of the Year is a global recognition of the partner that has the highest combination of new customer additions, customer satisfaction scores, customer renewals, and revenue contribution to Acumatica. SWK previously received this award in 2018 and 2019.
SWK has been Nominated for Three (3) Industry-specific Excellence Awards
The Partner Excellence Awards recognize the partners who sold the most industry Editions in 2022 while achieving a high customer satisfaction score. SWK won the Excellence Award for Distribution in 2021 and this year is nominated for:
Manufacturing Partner
Construction Partner
Retail-Commerce Partner
The Acumatica Cloud ERP 2023 Award winners will be announced live at Acumatica Summit 2023 in the Partner General Session on Monday, January 30, 2023, at the Wynn Hotel in Las Vegas, Nevada.
SWK would like to congratulate our amazing ISV partners, BigCommerce, SPS Commerce, Inc. and WorkForce Go on their award nominations.
SWK is a Gold Sponsor for this year's Acumatica Summit
Join SWK's Chief Marketing Officer, Antonio Carrion, recipient of the 2022 Acumatica Partner Marketing Excellence Award, for the 7 Winning Marketing Strategies for 2023 panel discussion on Monday, January 30 at 4:30 PM in Bandol 1 Room.
Visit us at booth 602 to learn more about SWK, Acumatica Cloud ERP, and best of breed ISV solutions and integrations for Acumatica.