SWK Technologies Named to CRN 2021 MSP500 Elite 150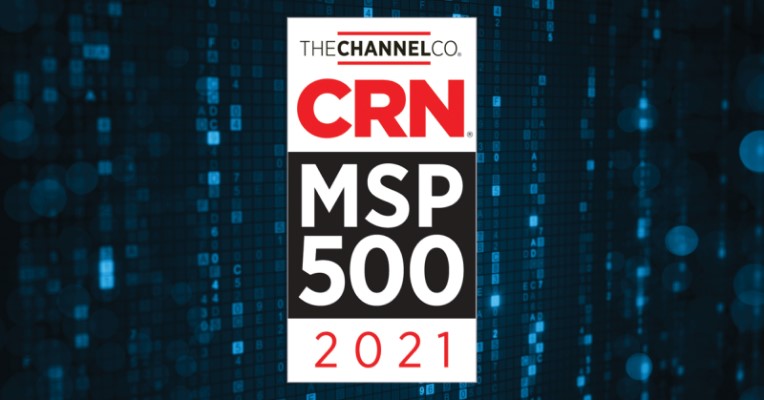 FEBRUARY 17, 2021 (EAST HANOVER, NJ) – SWK Technologies, Inc. has been named to the 2021 Managed Service Provider (MSP) 500 list in the Elite 150 category by CRN®, a brand of The Channel Company. This annual list recognizes North American solution providers who have cutting-edge approaches to delivering managed services. Their offerings help companies navigate the complex and ever-changing landscape of IT, improve operational efficiencies, and maximize their return on IT investments.
In today's fast-paced business environments, MSPs such as SWK Technologies play an important role in helping companies leverage new technologies without straining their budgets or losing focus on their core business. CRN's MSP 500 list shines a light on the most forward-thinking and innovative of these key organizations.
"Effective MSPs enable companies to focus on their core objectives while improving the quality and reliability of their cloud computing capabilities," said Blaine Raddon, CEO of The Channel Company. "The solution providers on CRN's 2021 MSP 500 list deserve recognition for their innovative and forward-thinking approaches to managed services, and the ability to optimize operational efficiencies and systems to maximize return on investments."
"We're proud to be named to the CRN MSP500 Elite 150 for the fifth consecutive year," said Mark Meller, CEO of SWK.  "Our team, under the leadership of B.J. O'Reilly and Bill Michael, has done a remarkable job during the Covid-19 pandemic.  As the "work-from-home" paradigm has become a reality over this past year, our managed cloud services has ensured that our customers can work remotely, accessing their data and mission critical applications from home.  This has enabled them to effectively work and collaborate while simultaneously maintaining the health and safety of their staff.  Whether in cybersecurity, application hosting, business continuity, disaster recovery or helpdesk, the SWK team enables the success of our customers and helps them recognize value for their IT investments each and every day."
The MSP 500 list will be featured in the February 2021 issue of CRN and can be found online at www.CRN.com/msp500.
About SWK Technologies, Inc. 
SWK Technologies, Inc. (www.swktech.com) delights its customers and partners by providing solutions and expertise that transform their businesses and enable success. SWK's Strategic Technology Advisory Team (STAT) provides business management consulting services that help maximize value derived from technology investments.  SWK Managed Cloud Services (MCS) is a Cloud MSP and IaaS solutions provider that delivers a wide range of services for on-premise, cloud and hybrid cloud environments. SWK's parent company, SilverSun Technologies, Inc., is publicly traded (NASDAQ: SSNT)
About The Channel Company
The Channel Company enables breakthrough IT channel performance with our dominant media, engaging events, expert consulting and education, and innovative marketing services and platforms. As the channel catalyst, we connect and empower technology suppliers, solution providers and end users. Backed by more than 30 years of unequalled channel experience, we draw from our deep knowledge to envision innovative new solutions for ever-evolving challenges in the technology marketplace. www.thechannelcompany.com
Media Contact:
Antonio Carrion
SWK Technologies, Inc.
(973) 396-1747
[email protected]