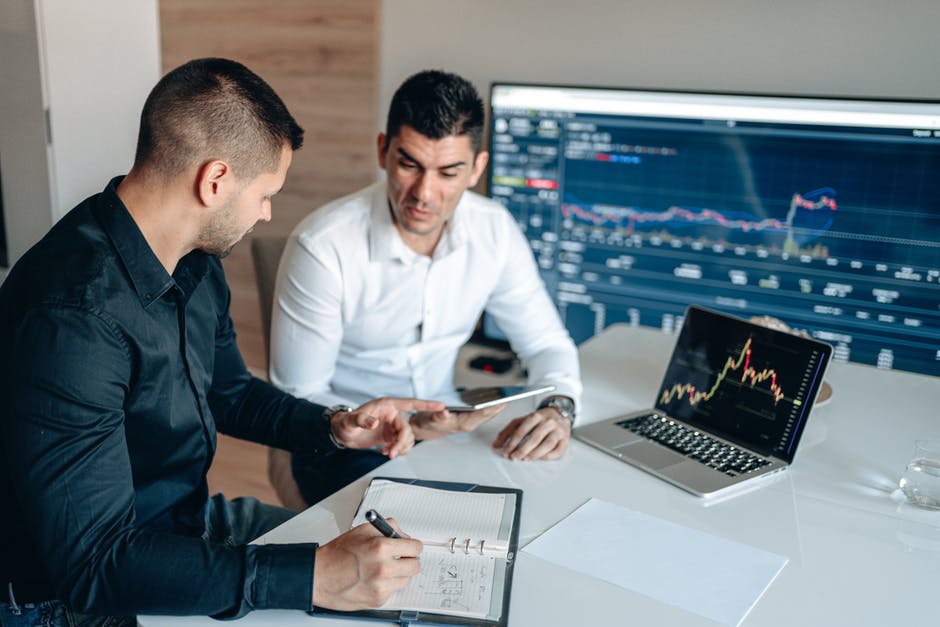 IT governance encompasses your business's strategy and plans to capture the best ROI for your investments into your technology infrastructure – yet this planning is too often lacking in depth for many organizations. There still remains a disconnect between how solutions are quantified when it comes to strategic decision-making and how they are actually impacted in real world use. This not only diminishes the value of implementation of these systems, but will directly threaten your bottom-line revenue since digital transformation has migrated the majority of data and communication to networked spaces.
Engaging a partner to deliver IT governance as a service will ensure that you have both expert advice and an outside view of your infrastructure that will cut past bias, as well as internal inertia, to identify critical needs. This will give you better visibility and a more accurate picture into your risk assessment of your systems and data, as well as for compliance with privacy regulations and contractual obligations. With the right solutions, support and guidance, you will be able to trace the gaps in your current strategy and deployments, and refine your planning to produce the best ROI for your technology.
Here are a few ways to save time and money with IT governance delivered as a service by the right partner:
Corporate Governance VS IT Governance
Corporate governance is defined as, "the collection of mechanisms, processes and relations used by various parties to control and to operate a corporation," as well as "the system of rules and practices" for the same effect. Simply put, it reflects the strategic decision-making along with the subsequent execution of that determines your business's direction. Naturally, your IT components should already be included as part of this planning, should it not…?
Unfortunately, the historical approach to network management at the executive level has geared towards a "set it and forget" mentality, and it is not wholly surprising as this is ostensibly the purpose of technology automation. Any efficient solution should allow users to interact seamlessly and perform its functions in the background to do so, and the complex nature of a software and IT stack can be seen as anathema to this purpose from a corporate perspective. It requires C-level thinking to address this gap, and a partner that can act as your virtual CIO can help you serve this need while saving costs on expanding existing roles to fulfill the position full-time.
Cybersecurity and Data Risk Assessment
Any governance project should take a deep look at your risk, but IT governance especially must be able to measure the dangers your systems could face and the impact these could have on your revenue. Cybersecurity is a primary concern for everybody and the more data you rely on to serve customers, the more comprehensive your cyber risk assessment must be to ensure no gaps exist that could leave you exposed.
In addition to natural disasters like hurricanes and wildfires that can directly damage physical storage, cyber threats lurk in all corners of the web and hackers are always looking for opportunities for new victims. Your data needs to be secured against all types of infiltration and loss, and for that you must be aware of where you are most vulnerable and what can be done to defend those weak areas. There are several solutions that can be deployed to fight these hazards, from data backup to penetration testing to Dark Web scanning, but engaging the right managed service partner will help you determine which tool will make the best fit for your needs.
Maximizing ROI on Technology Investments
The age of digital transformation has created unprecedented access to technology, but few solutions will inherently return value on a universal scale. While competing in a modern market effectively requires an investment in IT, your governance should include well-researched strategies for implementing the right systems and how to streamline usage to maximize your ROI on implementation.
Every business faces a range of challenges from concerns common to their industry and unique pain points, and if your technology is not flexible enough to meet your particular trials then your employees will lose a lot of time to adjusting their workflows to match. This hurdle must be overcome to capture the best value return from your IT solutions, and your strategy should account for software that fulfills this need and how much customization must be applied pre- and post-implementation to ensure that it can continue to do so. Working with a partner that has familiarity with both sides of the house, from the digital backend to hardware maintenance, will limit the number of touchpoints you will have to go through to get the right answers on maximizing performance.
Cyber Insurance and Compliance Security Standards
Depending upon many different factors, your firm has any number of obligations to customers, partners and regulators that impact your IT management, in addition to all of the pain points you must contend with in the digital space. Even some of the solutions introduce their own reporting requirements, such as with cyber insurance, and your IT governance has to account for the extra challenges you will face for meeting compliance with privacy and cybersecurity expectations.
Cyber and data policies have been going through periods of upheaval in recent years as insurers, government agencies, watchdogs and trade associations try to catch up with the pace of change in web-based environments. Planning must include methodologies to fulfill these responsibilities in the day to day that not only preserves the value of your technology, but provides a better return than simply doing the bare minimum. Your managed service partner should be able to deliver this through proven best practice and knowledge of the regulations you face, which will allow them to guide you to the most cost-effective solution.
Simplifying Framework and Implementation
When all is said and done, even gaining an understanding of the workings of IT governance and the typical procedures it requires will not make it any easier to digest for either your leadership or all of your employees who must implement these practices on the user end. You can spend quite a lot of time trying to get everyone on board, and obviously this means even more money (in working hours, consulting rates, etc.) will eventually have to be invested before your strategies can be deployed. This is why having a partner to help you navigate these complexities will return the best value on planning, as you will be able to leverage their expertise and advice to consolidate these steps.
Let the Experts Help Build Your IT Governance Plan
SWK Technologies has helped many organizations in a wide range of industries gain a better understanding of the intricacies of their IT infrastructure, and we will leverage the knowledge and expertise we have earned to do the same for you. Reach out to us today and discover how we will empower you to capture the best value from your technology investments and help you refine your systems to meet your objectives for growth.
Contact SWK today and learn more about how we can help you streamline your IT governance.