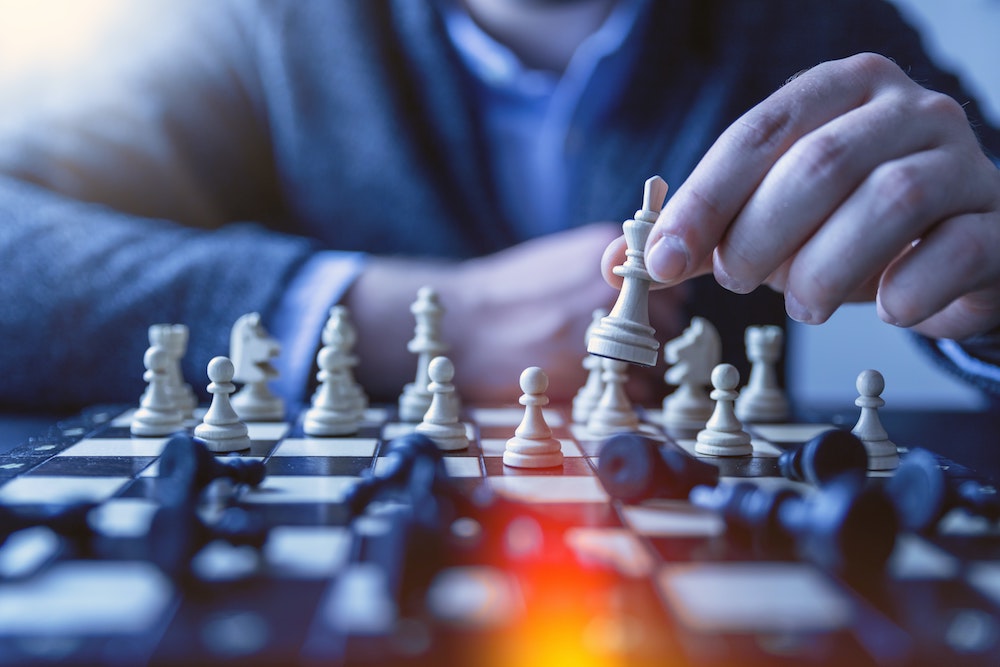 Here at SWK Tech, we recently ran across a great webinar presented by Sage's Timothy Harfield, in which he spoke in detail about the changing role of financial decision makers in the modern business landscape. The webinar was not about Sage for the CFO and Controller, just about those positions' changing job duties and expectations. In this article, we would like to take that conversation further.
According to Harfield, 98% of financial decision makers think that their role has changed over the past 5 years and, considering the recent uncertainty surrounding COVID-19, financial decision makers likely feel that their role is changing more quickly now than ever before.
First, let us discuss how the role has changed over the past few years. Later on in this article, we will discuss how CFOs, Controllers, and other financial decision-makers can leverage Sage 100cloud and Sage 100 (fka MAS90) to complete their emerging job requirements more quickly and easily.
How Has the Role of the CFO and Controller Changed Over 5 Years?
In the webinar, Harfield explained that modern CFOs have experienced a sea change in how they are expected to approach their jobs. He outlines the job's transformation in terms of a three-stage process:
CFO 1.0 – In this stage, CFOs strive to accurately report on what the company has already done, essentially acting as an archivist for financial data.
CFO 2.0 – In this stage, CFOs leverage real-time data to view what the company is currently doing, so they can plan immediate responses. A CFO 2.0 acts as a tactician, weighing and deciding on responsive actions.
CFO 3.0 – In this stage, CFOs reach the pinnacle of their decision-making role, actively assessing real-time and historical data to generate accurate forecasts and act as a strategist that drives the company forward.
Clearly, the goal for forward-looking companies is to achieve the pinnacle CFO 3.0 role – but how can you do that at your company? Fortunately, Sage and Harfield provide some help that can help you get to your desired future state.
For insight, let us turn to a recent study that Sage commissioned, examining the situation of financial decision makers across the globe.
The Study: CFOs Report Their Biggest Concerns
From October 25 to November 20, 2019, Sage commissioned a study of more than 500 senior in-house financial decision makers. Study participants were asked to complete a 10-minute online survey.
The results were fascinating.
Financial decision-makers reported that the most challenging aspect of their job was time management.
An astounding 47% of study respondents agreed that time management was a large obstacle in their jobs. Most CFOs and Controllers reading this will be unsurprised to hear this; many of you face a nearly overwhelming amount of highly manual tasks.
45% of respondents also pointed to technology issues, such as out-of-date tech, as a contributing factor to this problem.
They also reported that the biggest impact on their changing role was the increased demand on them to provide business council.
46% of financial decision-makers said that as the heart of the company, leading members of the Finance department were being called on to offer important tactical business council across multiple LOBs.
Undoubtedly, the 44% of respondents who reported that real-time data deeply impacted their department were in the midst of a transition from CFO 1.0 to CFO 2.0 and were providing both financial literacy and data insight to stakeholders.
According to financial decision-makers, the best opportunity for modern technology was in forecasting and automated reporting.
Financial decision-makers rated both forecasting and automation as top opportunities for their businesses and departments. This makes sense, as automation can relieve CFOs and Controllers from the most time-consuming of their manual data-entry duties, while forecasting can help them use their freed-up time wisely to plan smart, data-driven strategies.
Since 89% of study respondents agreed that time spent on financial administration tasks had a negative impact on overall team productivity, automation is certainly the first step to take in the journey to become a CFO 3.0.
With Sage, CFOs and Controllers can overcome obstacles and seamlessly transition to the modern roles that today's workplace demands of them.
Evolve Your Financial Capabilities with Sage for the CFO and Controller
When analyzing the results of the Sage-commissioned study, it is clear that CFOs and Controllers require a combination of time and data to transform their roles from archivists reporting on what already happened, to strategists who drive the company toward what is coming next.
Sage 100cloud and Sage 100 helps CFOs and Controllers reclaim their time and get better data than ever before.
In fact, watch the video below to see how targeted Sage 100cloud workflow tools deliver the precise Cash Management data that helps CFOs and Controllers advance their capabilities to the next level right now.
This Cash Management tool is simply one of many examples in how the cloud-connected Sage 100cloud solution helps CFOs and Controllers get more done, faster, and with better results.
To learn more about your options with Sage for the CFO and Controller, contact the accounting experts at SWK Technologies. We are standing by, ready to answer your questions.
Talk to the Sage 100cloud experts at SWK