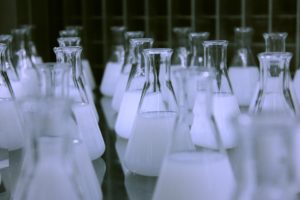 In 2018, the US Food and Drug Administration released multiple statements announcing changes in the agency's stance towards several existing drug compounding regulations. This sector of pharmaceutical manufacturing has seen significant market upheavals in recent years, and the proposed adjustments by the FDA reflect an effort to modernize regulatory approaches to the new realities. covered in the first post of this series, these new guidelines affect outsourcing facilities, data integrity standards, and generic drug production.
This post explain what new regulations will affect 503B Outsourcing Facilities, which are often operated by pharmaceutical preparation contract manufacturing organizations (CMOs). CMOs have risen in prominence in response to increasing supply chain costs, yet regulatory standards have lagged behind this market evolution. This revision in 503B guidance represents the FDA attempting to rectify that by placing a greater obligation for transparency on outsourced pharmaceutical preparation CMOs.
Here are the key components to remember about the FDA's upcoming changes to outsourced pharmaceutical manufacturing regulations:
Drug Quality and Security Act
The Federal Food Drug and Cosmetic Act (FD&C Act, or the Act) is what grants the FDA authority to monitor pharmaceutical manufacturing. The Drug Quality and Security Act was an amendment that provided more clear regulation and enforcement on drug compounding under Title I. This Title is also what permits manufacturers to register as a 503B outsourcing facility beholden to sections 501 and 502 of the Act. Additionally, Title II introduced the Drug Supply Chain Security Act (DSCSA), which imposes traceability requirements on all pharmaceutical manufacturers. It is this collection of legislation that the FDA is proposing to modify for incorporating better visibility obligations for CMOs.
Drug Compounding Risk Management
The underlying approach of FDA pharmaceutical product monitoring is to evaluate facilities according to perceived risk. This risk-based approach allows the agency to strategically manage resources for inspection and prevent excessive oversight that would stall the supply chain. However, compound drug manufacturers are inherently considered a high-risk prospect due to the nature of production and human use, especially for generic drugs.
Current Good Manufacturing Practices
All FDA-regulated process manufacturing sectors are subject to CGMP guidelines, though the agency emphasizes that these are industry guidance and not strictly regulation. However, pharmaceutical CGMP documentation does explicitly reflect the FDA's stance on regulatory obligations. Agency practice has generally been to treat any violation of the "spirit" of these suggestions as noncompliance.
Quality Assurance
Quality assurance activities are the primary concern of all CGMPs. Under the proposed changes, outsourced pharmaceutical manufacturing facilities must implement a quality control unit to review all other efforts fulfilling the additional CGMP guidelines. The control unit must have clearly established roles internally, and will be responsible for testing all final products, documenting all procedures, and proposing changes to those procedures as needed.
Facility, Equipment and Personnel Monitoring
All facility designs, personnel operations, and equipment usage must meet certain standards for risk management. Facilities have to abide by specific airflow requirements according to the ISO classification for air quality and must implement additional controls for humidity and temperate control. Equipment must be inspected and qualified according to its intended use. Personnel must follow established routines for preventing contamination of final products and applying corrective actions in the event of a suspected contamination.
Raw Materials, Storage, and Labeling
The continued handling of raw material components for sterile drug products is regulated by CGMP from acquisition to product distribution. Bulk drug substances must meet pre-approved specifications or otherwise be tested to ensure they abide by those standards. Labeling and packaging of end products must be able to provide identification of each product according to its component mixture, strength, etc. by exact measurement, with records providing proof of examination of these factors before distribution.
Process Controls and Documentation
Production and process controls must be established to ensure consistent yields on a batch-to-batch basis. The level of control should correlate with the amount of risk inherent in the product's attributes and/or the process's parameters. Most importantly, every step in production and control implemented must be documented for review.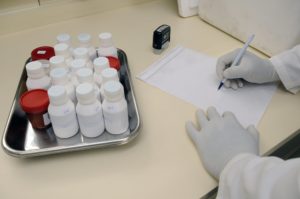 503A and 503B Facility Segregation
Though the currently proposed changes make no direct mention of how they will affect 503A facilities, the FDA has established precedent for allowing these designated outsourcing pharmacies to operate in conjunction with 503B counterparts. The agency previously began phasing out 503A pharmacies in favor of 503B facilities, however, a Minnesota-based healthcare provider was permitted to begin transitioning their manufacturing processes from the former to the latter during the last modification of the law. As long the facilities remain completely segregated, then the FDA intends to determine compliancy on a case-by-case basis in these situations.
503B Outsourcing Facilities Will Face Greater Traceability Requirements
The greatest takeaway from the FDA's proposed changes is that CMO outsourced facilities will be subject to the same or even more stringent demands for supply chain visibility as direct manufacturers. Pharmaceutical CMOs must be able to demonstrate full batch record traceability to meet compliance with the 2023 DSCSA deadline – leveraging the right turnkey solution will enable you to fulfill these obligations.
Download our e-book to learn how SWK's Enterprise Management Pharmaceutical Preparation bundle, powered by Sage, solves three of these key FDA compliance requirements.
Download the ebook on Enterprise Management Pharmaceutical Prep, Powered by Sage.