Warehouse Management System
Purchasing a new Warehouse Management System (WMS) for your company can be overwhelming. You have to know what drives your company, be able to weed through all the specifics to target your needs, and select the wholesale inventory management software solution that best matches your objectives.
Choosing the right warehouse management system requires knowing what your supply chain demands are and ensuring the total cost of ownership (TCO) for your new WMS software reflects your reality. Your warehouse management system must integrate seamlessly with your existing systems and streamline your operations to deliver the best ROI for your WMS software.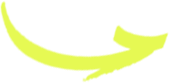 Benefits of using Accellos for Distribution and Warehousing: