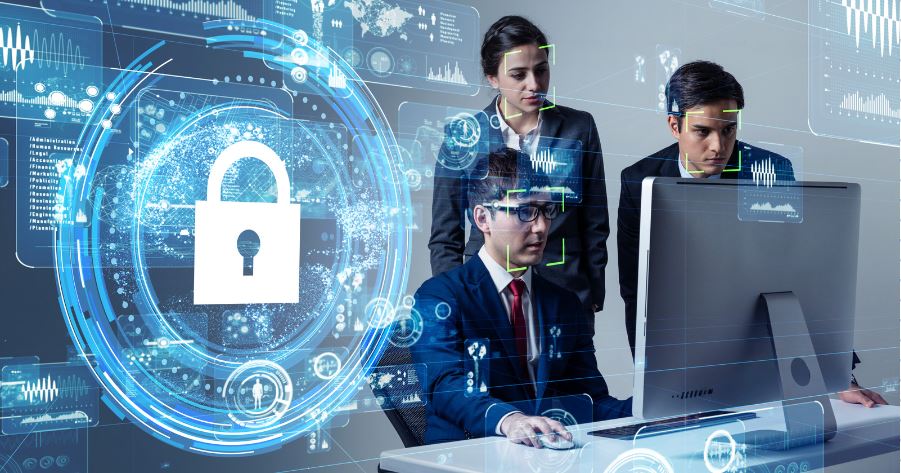 Cybercrime can manifest itself in a variety of different ways, not always being the generic hooded figure exploiting code to breach your network. In fact, 88% of all data breaches are caused by human error. Human error in cybersecurity is the unintentional actions – or lack of action – taken by employees and users that cause, spread, or allow a security breach to take place. One of these actions could be simply clicking on a link from an unknown email account – what might seem like a trustworthy address could be an elaborate plot created by social engineering. With the margin of error being so low, it's crucial that your employees have a basic understanding of cybersecurity etiquette – something which can be learned with Security Awareness Training.   
What is Social Engineering? 
As mentioned previously, social engineering is a tactic used by hackers and cybercriminals to gain access to your network and steal personal information. However, it's important to understand the exact definition of this strategy. Social engineering is the tactic of manipulating, influencing, or deceiving a victim to gain control over a computer system or steal personal and financial information. It uses psychological manipulation to trick users into making security mistakes or giving away sensitive information. This tactic can impact any company, regardless of size. In fact, Uber was the target of a social engineering attack in 2022, which had an employee tricked into thinking the hacker was a member of their IT department and gave them access to the company's network. Unfortunately, there is no software update that can limit the effectiveness of social engineering – the only way to adequately prepare for an attack is to know what to look out for.  
How SWK Can Help
Through tactics like simulated phishing attacks and educational training, SWK and our Managed Cloud Services (MCS) team can empower your employees to spot the red flags of a phishing email or malicious domain and ensure they have the knowledge and tools to protect your systems from hackers and scammers. 
Simulated Phishing Attacks
Many security incidents occur because the end-user unsuspectingly clicks on a malicious link in an email or on a website. However, there is a way to train your employees to look for and avoid Phishing emails. SWK can incrementally send simulated phishing emails and when an employee clicks on a malicious link, they will be sent to a web page with SWK's logo that will explain to them what happened, and they will be directed to remedial training. This lets the employee actually learn from experience, and better prepare them for the real threat.
Educational Training
Our Security Baseline Phishing and Training service provides in-depth training on data security as well as advice for best practices in protecting Personally Identifiable Information (PII) and sensitive company data. The training is provided in an online format which is both engaging and convenient to staff members. We also provide a Security Awareness newsletter that presents information in a non-technical, conversational tone that appeals to a wide variety of audiences, making security awareness easily accessible. 
What Success Looks Like
The impact of Security Awareness Training might seem hard to visualize, but the absence of data breaches is more than enough to have a successful return on investment. In a recent study, 80% of organizations said that security awareness training had reduced their staff's susceptibility to phishing attacks. One miss-click could cost your company thousands, so limiting that possibility is more than worth the investment.
Contact Us Today
Our team is working on the front lines in the war against cybercrime, constantly researching and gathering information about the latest techniques hackers use to steal data. If you want to learn more about our Security Awareness Solution, check out our webpage. For any other questions, feel free to contact us here.