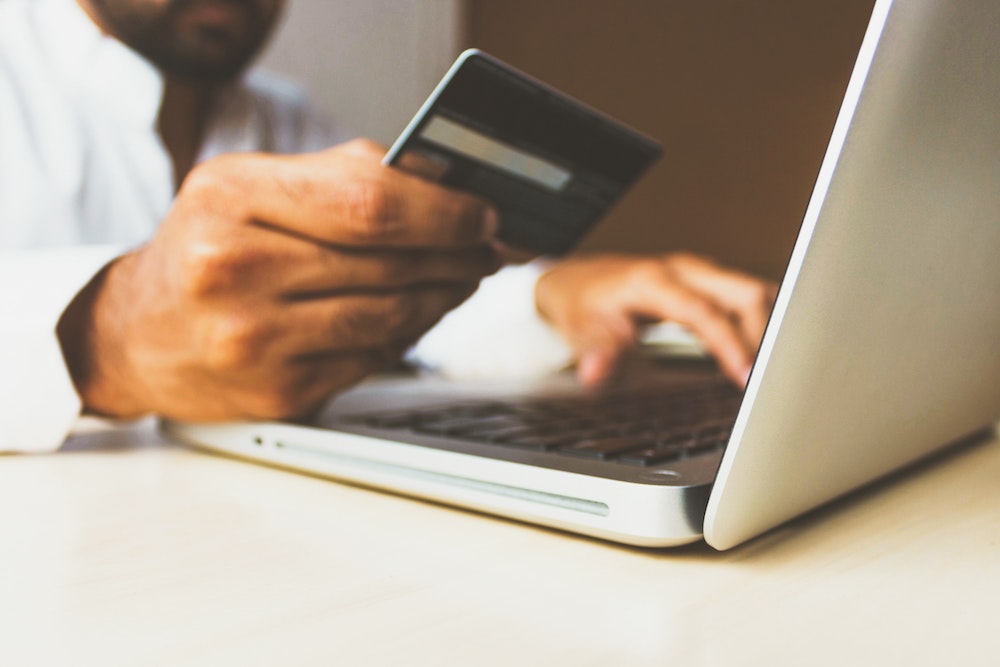 One of the more exciting features included in the new Sage 100cloud 2020 is the introduction of eInvoicing, which helps you save on billing costs, simplify your invoicing, and get paid faster.
In this quick article, we will offer an overview of the new eInvoicing in Sage 100cloud 2020 feature, so you can start considering whether your growing business would benefit from using this all-new option.
Of course, as soon as you would like more personalized information, simply contact the Sage 100cloud experts at SWK Technologies.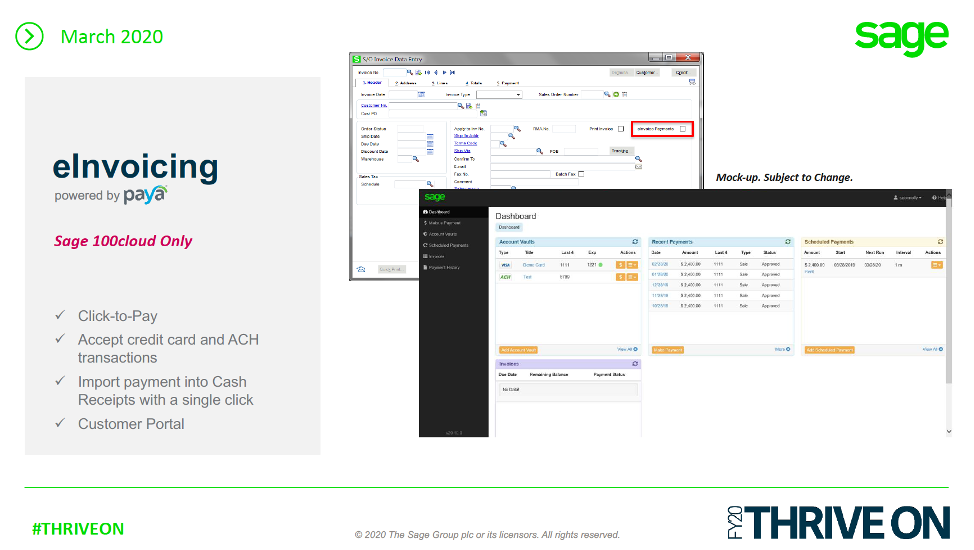 What Is eInvoicing in Sage 100cloud 2020?
With eInvoicing in Sage 100cloud 2020, your business will have the option to let customers pay invoices online using their credit card or ACH.
Powered by Sage's secure, encrypted, and PCI-compliant payment processing solution, Paya, the eInvoicing feature can help you bill customers more easily and receive payments faster than ever before.
Making Payments with eInvoicing
With eInvoicing in Sage 100cloud 2020, your customers can now pay within minutes of receiving an invoice, and they can also answer important payment questions with a self-service customer payment portal.
Here is how it works for your customers:
When you bill a customer using the new eInvoicing feature, Sage 100cloud 2020 will send an email to your customer, which includes the invoice information and a "Pay Now" button.

If you are using Paperless Office, a PDF version of the invoice will be attached to the email.

When your customer clicks the "Pay Now" button, they are brought to a secure payment form, powered by Paya, the Sage-certified payment processing solution (formerly Sage Payment Solutions).
The customer fills out and sends the form – and that is all there is to it! They have paid their bill and the invoice is taken care of.
If the customer has questions about past invoices, outstanding payments, or payment options, they can easily access their self-service customer payment portal to find answers anytime, and from anywhere.
Customers can also securely store payment information in your system, speeding up the payment process even more in the future.
Accepting Payments with eInvoicing
E-Invoicing in Sage 100cloud 2020 makes it easy for customers to make a payment – and even easier for you to process and receive payment.
Here is how eInvoicing works on your end:
Customer invoicing is now a time-saving, one-click process

Your system will inform you if your Sage 100cloud system encounters an error while sending (such as a missing customer email address), and you can easily view and correct errors using the eInvoicing Error Log Viewer, a new utility in the Accounts Receivable Utilities menu.

Importing payments into Cash Receipts Entry is quick and easy, with new Sage 100 tabs and functions that make the process seamless
Payments processed by Paya are fully secure and eligible for lower-cost Level 3 processing – and they offer next-day funding too!
**Note that you must use the subscription version of Sage 100cloud and you must have a merchant account with Paya to access this feature.
Ready to learn more about eInvoicing, Paya, or Sage 100cloud?
With eInvoicing in Sage 100cloud 2020, your business now has the power to make invoicing and payments easier than ever – meaning you can get paid faster than ever.
As soon as you are ready to learn more about eInvoicing and the other new features in Sage 100cloud 2020, all you have to do to get personalized information and advice is to contact the Sage team at SWK Technologies.
Get in touch now! Experts are standing by to answer your Sage 100cloud questions quickly.