Learn How to Build the Best Team for Your ERP Project
ERP implementation is a significant project for your company that involves a team of participants from throughout your organization.
The team must have an executive sponsor, a strong leader, clear objectives, and sufficient budget and resources to successfully complete the job.
Most importantly, however, the majority of the team members must come from the user community – not IT, not professional implementers or "hired guns," not the people you can most afford to dedicate to a project outside of their normal duties.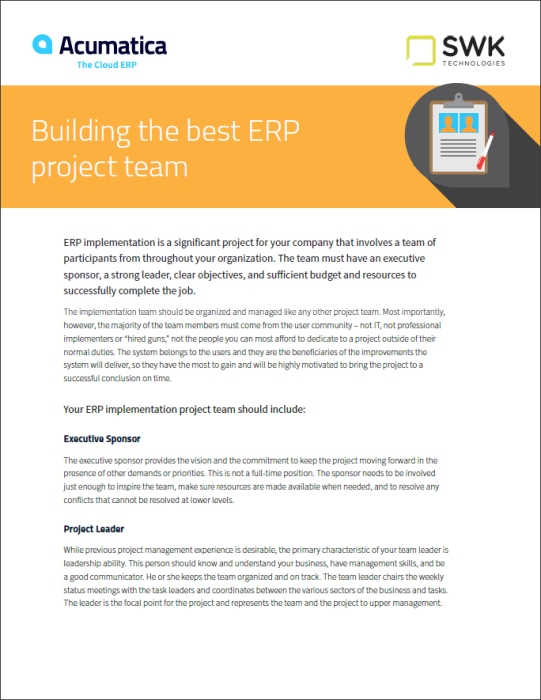 In "Building the Best ERP Project Team" you'll learn:
Don't miss this chance to properly prepare for your organization's ERP roll out.
Download your free copy of this white paper today.
Fill out the form to download the Building the Best ERP Project Team White Paper
HOW CAN WE HELP YOU?
SWK Technologies is a business application and consulting company providing strategies and solutions to meet our clients' information and business management needs. We make technology work for you, and provide the experience and expertise to get the job done by working with both your needs and the business management software that actually support your ways of doing business.