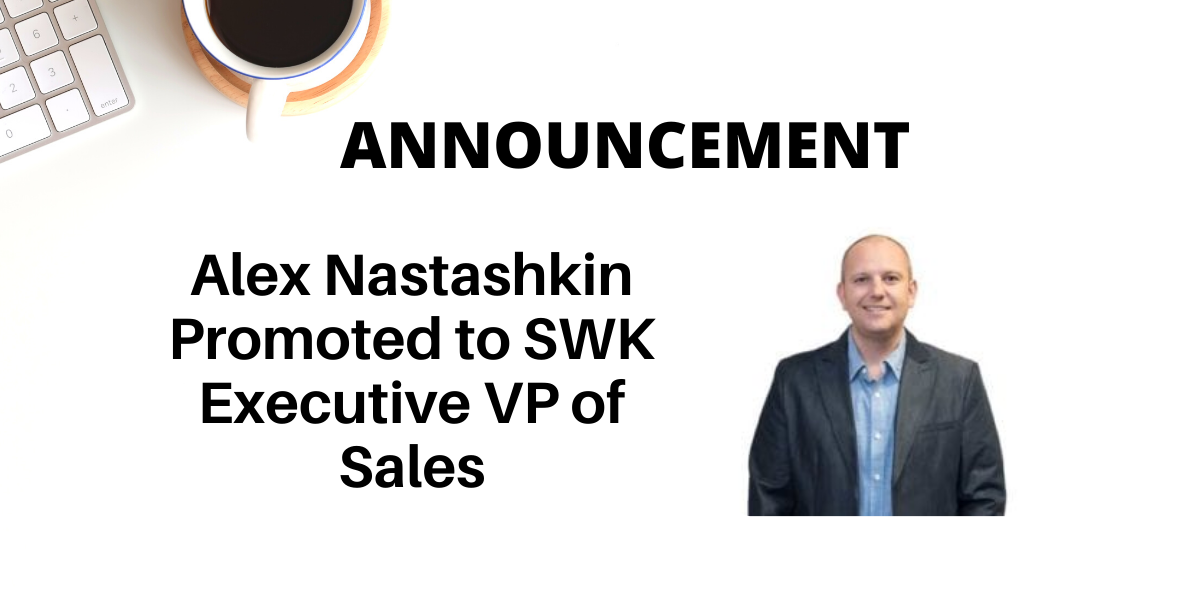 March 29, 2021 (EAST HANOVER, NJ) – SWK Technologies, Inc., a national provider of transformational business technology solutions and services, today announced the promotion of Alex Nastashkin to Executive Vice President of Sales.
Alex previously served as a Senior Vice President of Inside Sales, where he is credited with developing SWK's national customer account management structure, growing the account management team significantly over the past five years, and exceeding sales targets each of the past 10 years. His efforts directly contributed to the company's strong 2020 year-over-year revenue growth, which were achieved despite the challenges of the COVID-19 pandemic.
Alex has worked at SWK for 19 years, and has been central to the company's evolution in terms of its solutions portfolio and go-to-market strategy. His close relationships with business partners,  software publishers and independent software vendors (ISVs) give him extensive industry insight which will help chart the future growth and direction of SWK.  Alex's experience also ensures that SWK's customers will continue to be provided with a wide range of automated solutions to enable their success as their company grows.
"I am extremely excited about Alex's promotion," said Mark Meller, CEO of SWK. "He has proven himself as a leader, sales manager, and company ambassador. His contributions to SWK's success are substantial, and I am confident that we will see even greater things from Alex in the coming years."
Alex will be fulfilling the role formerly held by Andy Nunez, who will be leaving SWK to assume the role of CEO at Scanco.
Media Contact:
Antonio Carrion
SWK Technologies, Inc.
(973) 396-1747
antonio.carrion@swktech.com