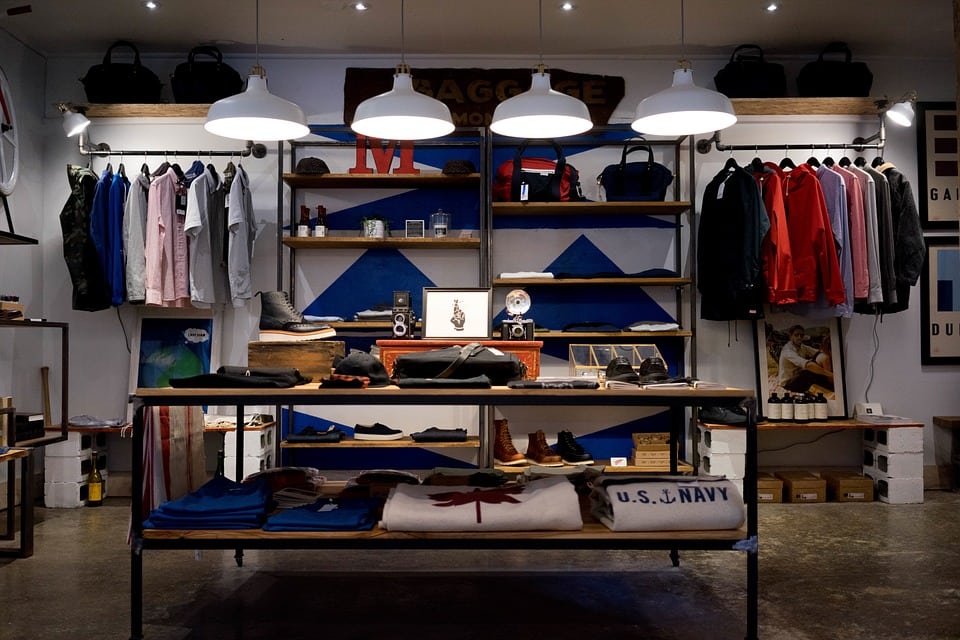 Retail software solutions deliver improved value to businesses by streamlining tedious processes and delivering greater insight into sales operations. However, Enterprise Resource Planning (ERP) systems for retailers must be able to integrate data seamlessly while mitigating time costs. Retail ERP solutions must be agile enough to respond to the many demands present in this industry without disrupting workflow processes. Cloud retail software delivers flexibility in implementation and application that affords users in the retail sector the ability to scale their software to their unique demands.
Cloud-based retail ERP software provides new opportunities for businesses that require more timely deployments and flexible infrastructures. Implementing a cloud enterprise solution for retail allows you to adopt a scalable system that conforms to your practices and bridges your front-end procedures with your back-office operations efficiently.
Here are the five most important features to look for when selecting cloud retail software solutions:
1. Scalability & Flexibility
The first consideration for any business looking into ERP implementation will be the adaptability of that system to your present and future demands. With retail ERP software, this is an even bigger consideration that must include factoring for significant shifts in consumer trends, supply and inventory levels, and ROI. The greatest return that is derived from the installation of an ERP solution is the ability of that system to deliver the insight into major processes required to sustain and improve performance. This visibility can only be captured if your retail ERP software is connected to all of your operations.
Cloud retail software delivers increased capability to scale functionality according to your own internal processes. Retail ERP software with a cloud computing platform allows you to grow your system along with your business and continue to maintain data fields that accurately reflect your forward-facing practices. Cloud ERP software also offers the ability to choose between different deployment models that better fit your demands, from on-premise hosted solutions to true cloud Software-as-a-Service (SaaS) systems.
2. E-Commerce, Omnichannel, & Multichannel Functionality
There is no denying that the availability of online shopping has completely disrupted the retail industry. E-commerce provides consumers with new opportunities to seek out and order products, as well for retailers to meet those demands. However, digital commerce has not completely removed the power of physical purchasing trends and businesses must be able to provide for customers who frequent more than one channel. Many consumers may even opt to take advantage of both online portals and brick and mortar locations for certain products, making a seamless transition between these spaces a necessity to retain their business.
Omnichannel retail software enables your retail business to deliver both experiences to your customers with little to no loss in responsiveness and operational efficiency. Cloud ERP solutions that provide seamless integration between e-commerce channels and brick and mortar locations allow you establish a single, comprehensive overview of your procedural data. This insight enables one version of truth instead of creating two (or more) disconnected siloes that demonstrate conflicting interfaces to consumers.

3. Order & Inventory Management
The fluctuating margins inherent to the retail sector require you to keep a close watch over all moving inventory. Disruptions in the supply chain can significantly affect bottom line revenue to dangerous levels. Granting visibility over relevant value chain processes enables you to plan for and meet consumer demand with a positive ROI. Insight into customer-facing shipping activities and developments also provides real-time updates on order status and peace of mind concerning your front office practices.
Cloud retail software permits you access to real-time updates on your incoming supply, existing inventory, and processing or shipped orders. Retail sales software based in the cloud delivers consistent end-to-end supply chain visibility so that product data is captured at every stage as you need it and delivered using automated procedures. Lot level traceability allows you to track every package as it moves and map its journey up to point-of-sale (POS).
4. Compliance
Regulatory obligations can affect certain retail sector verticals differently, however, all retailers have some form of compliance standards to maintain. Sales tax compliance affects all businesses across the retail industry and will become a major pain point if not managed appropriately. Specific retail subsectors may have environmental or sanitation concerns to address. Growing trepidation over the security of personal data held by corporate parties has led to increased scrutiny over existing data privacy laws and to reinforcing of international regulations.
Cloud retail software grants you real-time connectivity to remote databases that allow you to keep your system up-to-date with the latest regulations. Greater visibility over supply chain and POS operations gives you more accurate data and enables you to submit informative reporting for your compliance obligations. Additional integrations also provide the ability to automate regulatory procedures, such as sales tax recording, to streamline your compliance-related processes.
5. Customer Experience
The ultimate consideration for all retailers when selecting a solution to deploy, no matter the vertical, is what it will mean for the customer. All forward-facing operations should commit to attracting and retaining a clientele for the sake of sustainability and growth. As consumer trends continue to shift and emerge rapidly, and retailers are forced to fill in gaps in both physical and digital channels, customer experience will remain as a key factor in enabling competitiveness and capturing market share.
Leveraging retail ERP software to deliver modernized interface features provides you with the ability to facilitate an enhanced customer experience. Cloud software solutions present users with updated technology applications that streamline consumer interaction tasks, such as mobile functionality. Cloud ERP software also enables you to capture customer data in real-time to build individual profiles that allow for improved sales activities and prompt return business.
Cloud Retail Software Delivers Superior Flexibility for This Industry
Cloud retail software grants several opportunities to take advantage of modern technology to alleviate pain points in this sector. Extensive and adaptive retail software solutions utilizing cloud computing streamlines operational procedures, connects siloed processes across the value chain, and mitigates deployment time costs.
Read these five benefits of cloud ERP solutions to learn more about how implementing cloud-based software platforms can deliver value to your business.