Get This Four-Step Plan for Finding Your Manufacturing ERP System
When it comes to selecting an ERP system, you want what every manufacturer wants – a solution that will implement smoothly and help drive business immediately.
But that can seem like finding a needle in a haystack.
That's why Aberdeen recently published this white paper which will help you focus your search and find the right ERP faster.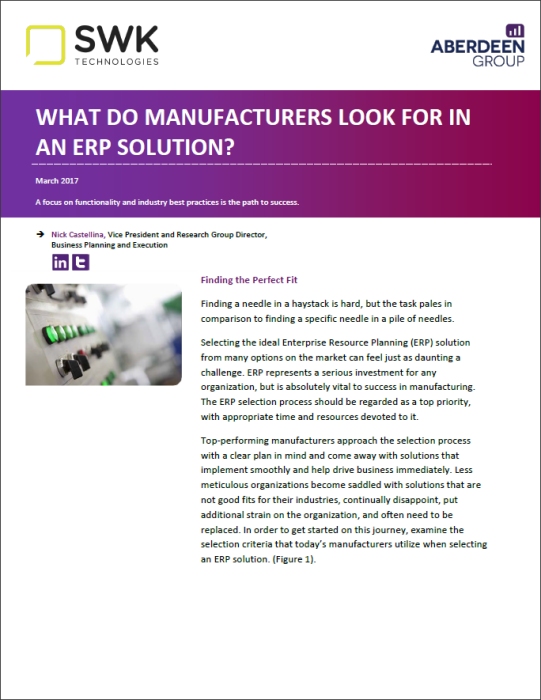 In "What Do Manufacturers Look for in an ERP Solution" you'll discover the following:
Get this essential information before you start searching a new manufacturing ERP solution.
Download your free copy of this white paper today.
Fill out the form to download the What Do Manufacturers Look for in an ERP Solution White Paper
HOW CAN WE HELP YOU?
SWK Technologies is a business application and consulting company providing strategies and solutions to meet our clients' information and business management needs. We make technology work for you, and provide the experience and expertise to get the job done by working with both your needs and the business management software that actually support your ways of doing business.