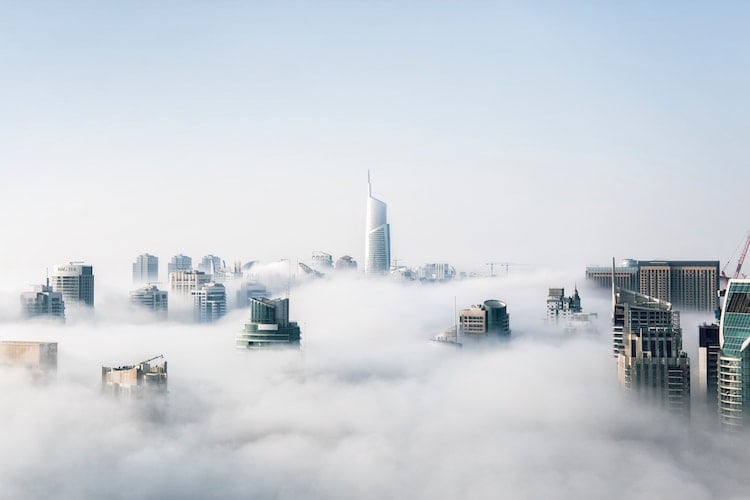 If you've been running your business for a while, you've probably noticed something new going on… and you probably don't like this new change at all.
That's right, we're talking about rising IT costs.
If these costs keep increasing as you simply hire additional IT staff and manage or patch your IT system – well, you just might end up with a situation in which the IT department becomes the bulk of your operating costs.
Thankfully, there's a way you can reduce your IT costs without taking a hit on quality. It's called cloud hosting.
Get a clear and understandable explanation about cloud hosting. Join SWK Technologies on Tuesday, August 13, 2018 at 2:30 PM Eastern Time to learn what cloud hosting is, why it matters, and how it can help your company save time and lower costs. Register here.
What Is Cloud Hosting, Anyway?
Let's be honest here. If you're like most business leaders, you've heard of this cloud hosting phenomenon… but you aren't 100% sure what it is or how it works.
And one thing you're pretty darn sure you have heard about it is that it can help keep your rising IT costs in check.
Here at SWK, our recent conversations with business leaders have demonstrated that most companies are looking for a better, more cost-effective and reliable solution.
Yet, for some reason, they aren't yet taking advantage of the many benefits that cloud hosting offers them.
If you've been holding off on choosing a cloud option because you think it's hard to move your business to the cloud or that it will require a long business interruption as you migrate your data, you'll be pleased to learn that you can easily and securely move your current ERP and add-ons to a well-supported and cost-saving cloud setup, hassle-free.
And when we say "hassle-free," we mean it.
What Will You Learn in the Webinar?
When you attend the upcoming webinar from SWK, all about hosting your business applications in the cloud, you'll come away with a working understanding about:
What cloud hosting is
How it works
Why it saves so much time and effort
How you can get hosting for your current ERP system
Why Business Application Cloud Hosting (BACH) is so popular
Find out all the facts about hosting your systems in the cloud when you attend the webinar that (finally!) explains cloud hosting in clear and simple terms.
Register to get your intro to cloud hosting when you attend the "Finally! A Cloud Hosting Explanation in Simple Terms" webinar happening August 13, at 2:30 PM Eastern Time. We look forward to seeing you there.