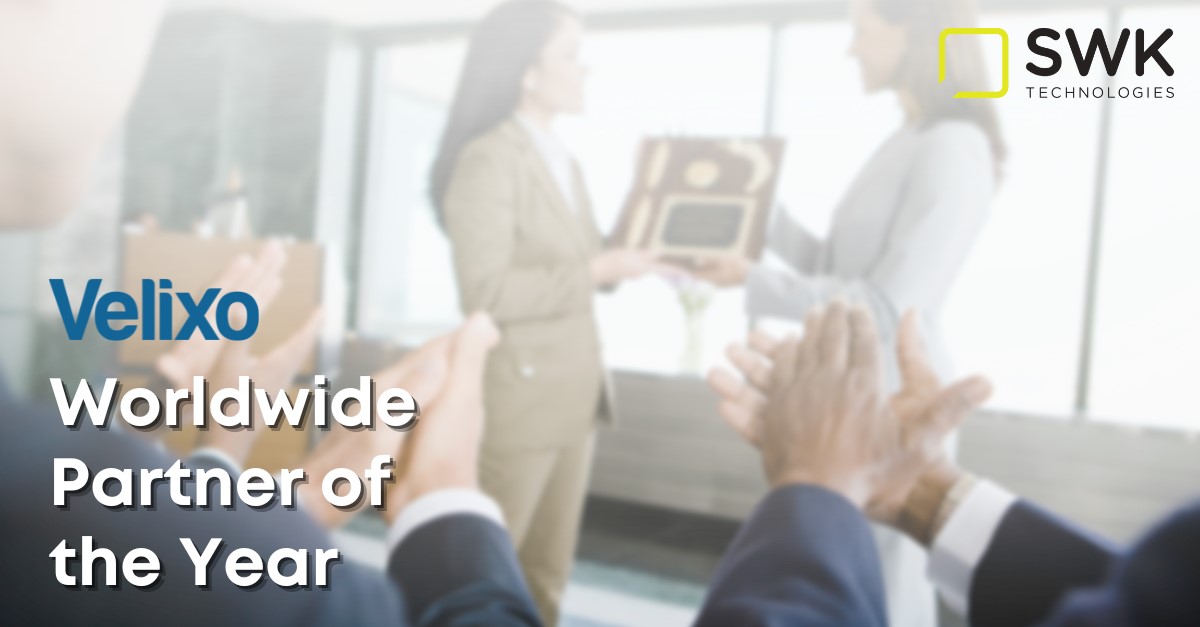 Velixo named SWK Technologies as their 2023 Worldwide Partner of the Year at the 2023 Acumatica Summit earlier this week. SWK is incredibly honored to receive this title and looks forward to continued success and collaboration with Velixo. With the help of SWK, Velixo has reported a near triple-digit growth globally.
About Velixo
The Velixo Cloud Reporting Suite integrates Cloud ERPs with Microsoft Excel, giving real-time access to ERP data as well as tools that facilitate reporting, planning, data management and business process automation. Collectively, the Velixo Cloud Reporting Suite helps businesses of all sizes increase their efficiency, eliminate manual processes, and accelerate their financial close – all from the comfort of a Microsoft Excel spreadsheet. Recently, Velixo has announced that its Acumatica product is now available exclusively through the Acumatica ISV marketplace, opening the product to the full breadth of Acumatica resellers.
Additionally, Jon Roskill just joined the Velixo Board of Directors. Jon is a former Corporate Vice President at Microsoft and CEO of Acumatica, brining decades of experience to the Velixo team.
Contact SWK Today
To learn more about how SWK can benefit your business, just as it has with companies like Velixo, contact us here.