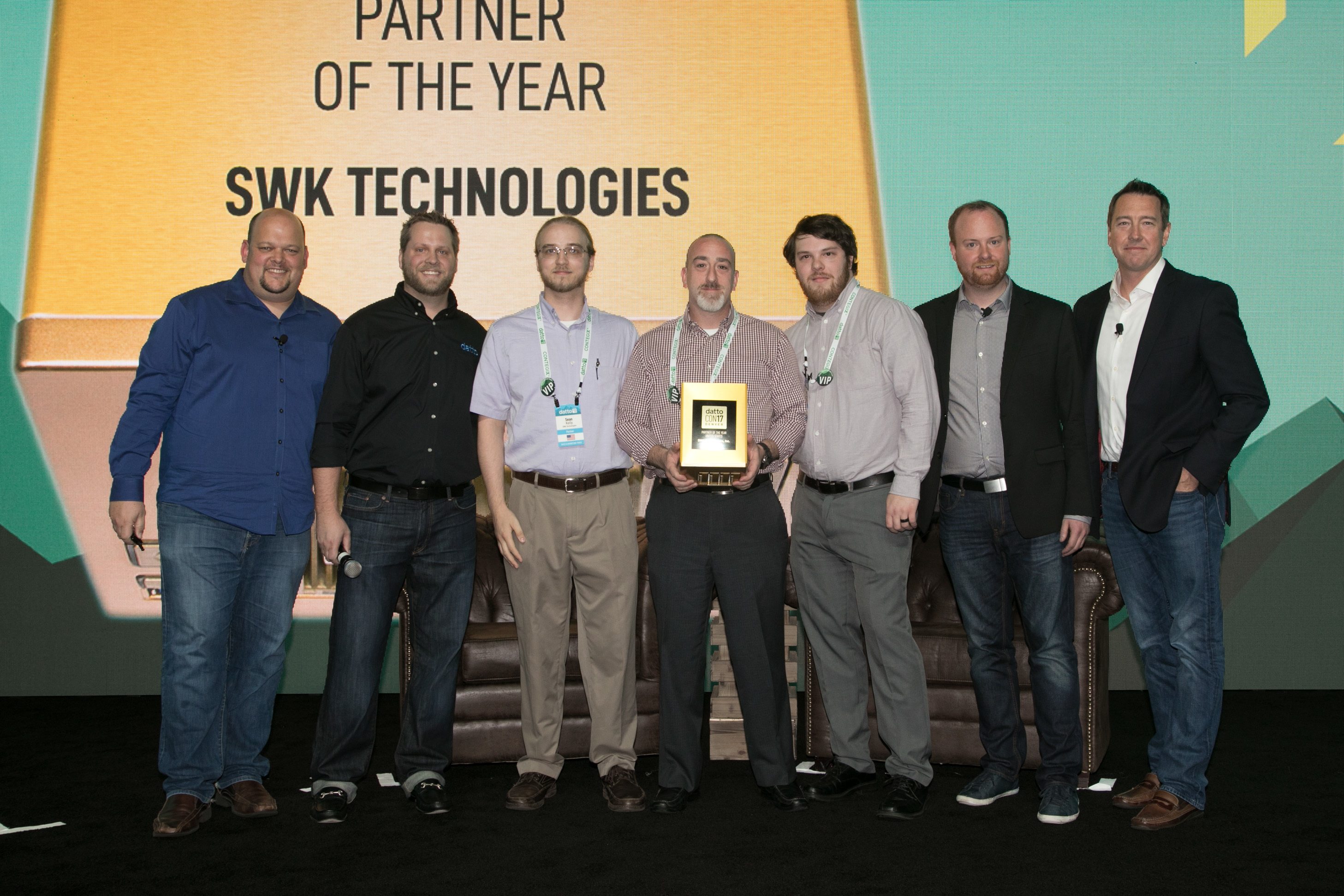 SWK Technologies, Inc. (SWK) has been named Datto, Inc.'s U.S. Partner of the Year for 2017. The news was announced at Datto's DattoCon conference on June 7th.
The Partner of the Year award goes to the top partner that has made a commitment to and supports Datto in the promotion of their products. Datto provides business continuity solutions that use imaged based backup for faster and more reliable restores, dual backup agents to have an extra fail safe to ensure a healthy backup, and a hybrid cloud system for keeping both cloud and local backups for the fastest restore possible while keeping your data safe from disaster.
According to Chris Brunau of Datto, "SWK is a true advocate for Datto and have contributed significantly to our success."
For more information on the Datto products, visit www.datto.com.