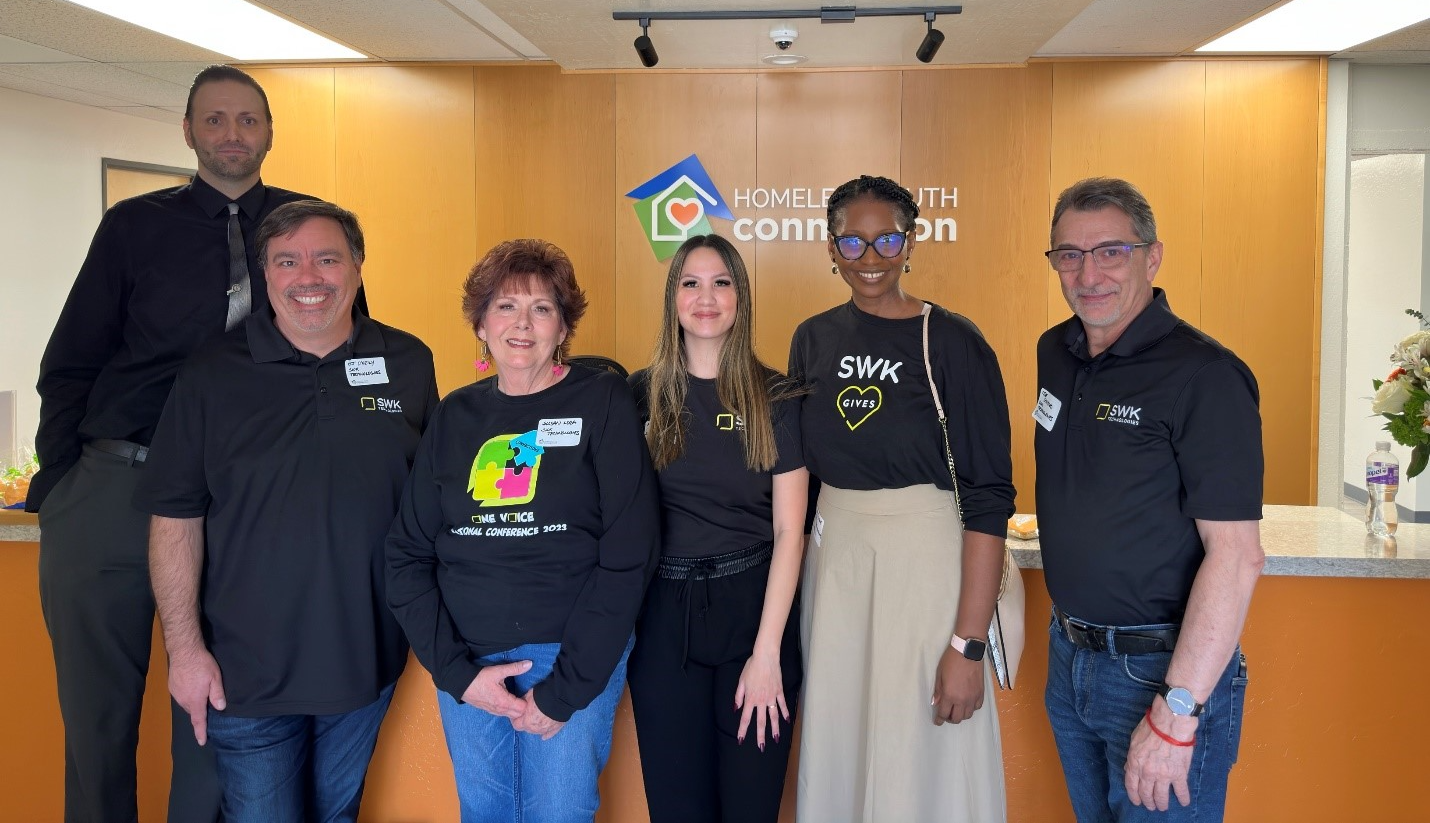 SWK Technologies, Inc., has been giving back to local communities across America for years now, with our program SWK Gives. SWK Gives is not just a corporate obligation, but an individual responsibility our employees have to embrace and assist those in need. Throughout its lifespan, SWK Gives has partnered with organizations including Spectrum360, Knock Knock Give a Sock, 30 in 30 Challenge, The Jillian Fund, and Homeless Youth Connection (HYC).
Homeless Youth Connection is an Arizonan Based organization with the goal to eliminate barriers to graduation for homeless youth and to create lasting solutions for a successful future through community support and increased awareness. SWK partnered with HYC earlier this year during our internal conference; One Voice. We shared time with Robin Telle from the HYC of Phoenix Arizona and learned about the unique struggles of teens facing homelessness. Our SWKers were instrumental in contributing to the needs of the shelter, donating over 50 hygiene kits which the company matched at a 3:1 ratio, bringing the total amount donated to over 200! These kits were filled with essential supplies that these teens would otherwise not have access to.
A few months later, On April 21st, SWK was invited to HYC's open house for their brand-new facility. SWK met with coaches that directly work with homeless youth, toured the space, and learned about programs offered to teens that teach essential life skills such as financial literacy, laundry, cooking, and more.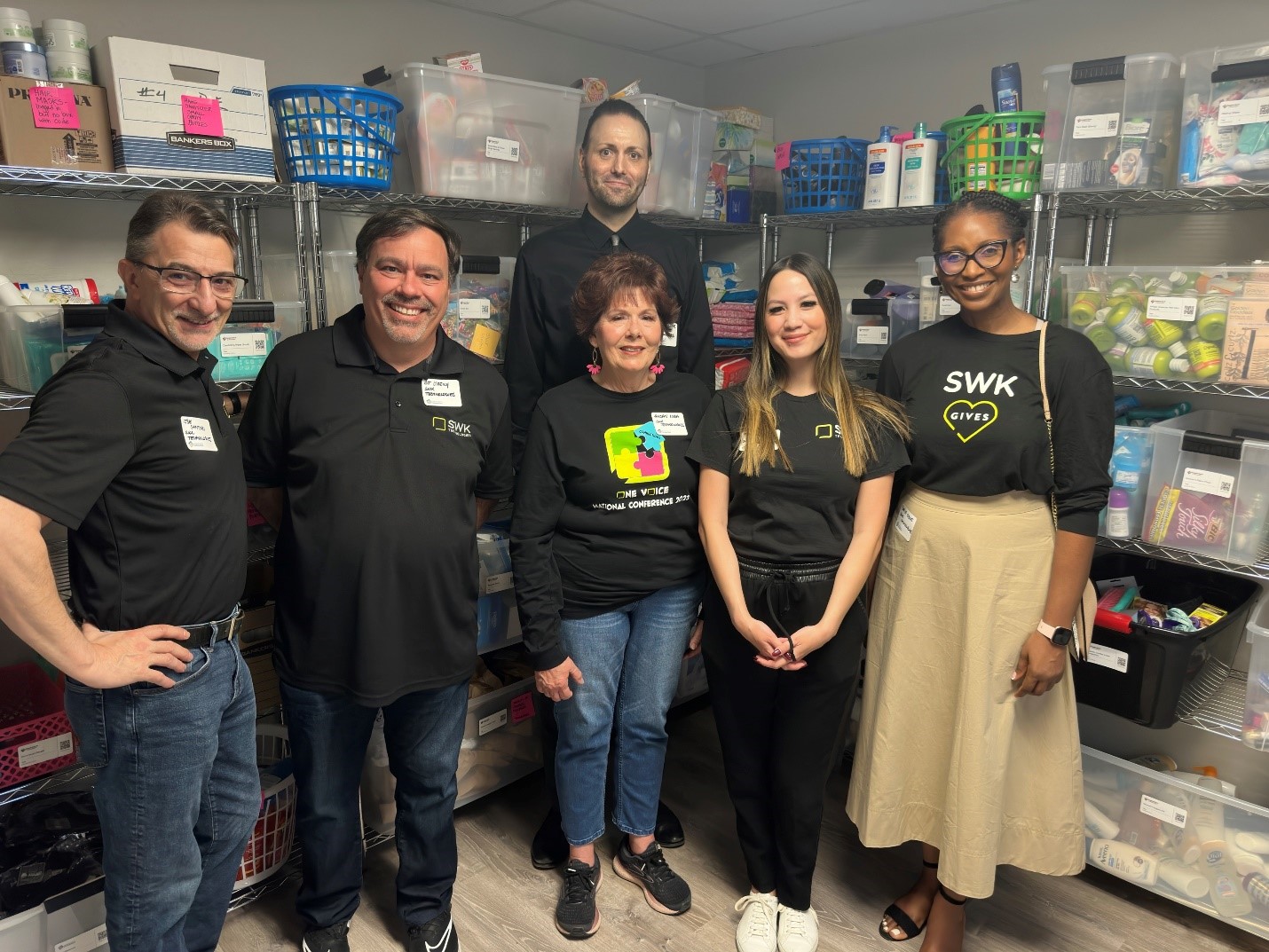 Throughout the tour, our team was impressed with the quality and care put into every aspect of the facility. Our own Selya Stone said "I am honored to be a part of the work that is bringing hope back to the youth of this community. We know the need is great, and that it will take many, but that's what compels us (SWK) to help in any way we can."
SWK Technologies is proud to support the Homeless Youth Connection of Phoenix Arizona. We are committed to continuing our efforts to give back to the community and help those in need. To learn more about HYC and the work they do within the Phoenix and Flagstaff communities, visit hycaz.org.