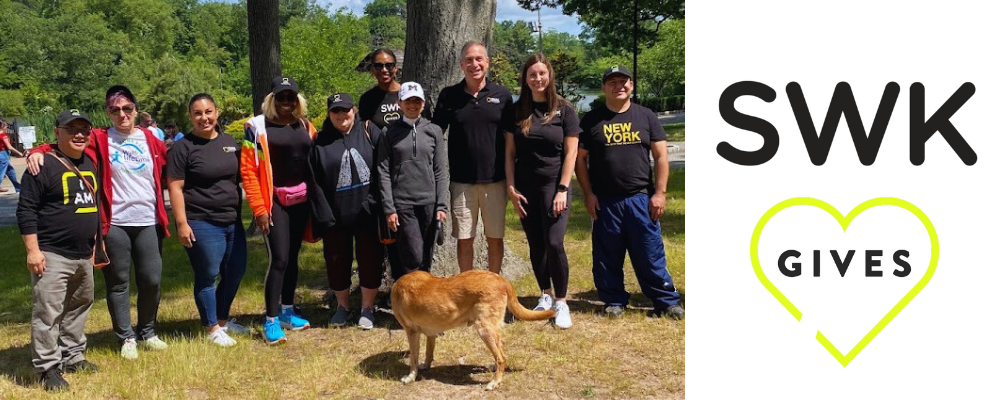 Continuing to support Spectrum360s Walk for a Lifetime as they celebrate the event's 10th anniversary.
At SWK Technologies, we take pride in providing cutting-edge technology solutions to businesses across various industries. We are also dedicated to making our world a better place to live and work. That's where SWK Gives comes in, a philanthropic arm of SWK created to honor our charitable partners and the missions they have undertaken. One of our favorite events to sponsor is Spectrum360s Walk for a Lifetime, which we've participated in for the past five years.
Understanding the Impact of Spectrum360
Spectrum360 is an educational non-profit organization that provides education and therapy services to children and adults on the autism spectrum. It is a recognized 501(c)(3) charity originally founded as an orphanage and shelter in Newark, NJ, in 1883 before expanding its mission in the twentieth century. Today, their organization has multiple facilities and programs designed to offer comprehensive support and knowledge to individuals on the spectrum and their families. These programs surpass what can be obtained from other existing resources and ensure the support necessary for every individual to live fulfilling lives.
The Walk for a Lifetime is one of its largest fundraising events, made possible by the generosity of sponsors and participants alike. This year the event celebrated its 10th anniversary and exceeded its fundraising goal of $200,000. Equally important, the event brought together families, friends, staff, alumni, and community sponsors to show support to the students and adults who attend Spectrum360.

Our Involvement in Walk for a Lifetime 
As mentioned earlier, this year marks the fifth consecutive year that SWK Technologies has sponsored Spectrum360s Walk for a Lifetime. While the organization has put on the event since 2013, we took our first steps as sponsors in 2018. But our connection to Spectrum360 goes much deeper than sponsorship of an annual event.
One of our SWKers has a personal connection to the organization; their autistic son participates in Spectrum360s adult programs. When speaking about the organization, they shared that it's given their son "a chance to participate in activities that they wouldn't have access to in a typical school system" and "provided the opportunity for him to get more training and interact with others like him." Over the years, Spectrum360 has grown, and so has its event. We are proud to continue to support a cause with such an impact on one of our own and many others in our community.

What This Means for Our Community
At SWK Technologies, we emphasize our values and giving back. Believing in giving, not just as a corporation but as groups of individuals who dedicate themselves to helping their neighbors. Committed to supporting the communities in which our employees, customers, and partners live.
Spectrum360 organization aligns with key SWK values; Community, Respect, and Innovation. It's why we continue to sponsor their Walk for a Lifetime year after year. Our commitment to giving has also led us to support other initiatives, such as The Homeless Youth Connection of Phoenix Arizona, Knock Knock Give a Sock, and many others. It's also why we continue to seek out new opportunities to support charitable causes whenever possible. We believe that our values are a reflection of how we conduct business.
How You Can Get Involved
If you're interested in supporting Spectrum360s Walk for a Lifetime and its mission to help individuals with disabilities thrive, there are plenty of ways to get involved. You can participate in future walks or donate to the foundation, and if you are unable to do so, consider spreading the word to those in your community who might be interested in supporting the cause. By supporting Spectrum360, we can help ensure that the vital resources they provide continue to make a difference in the lives of those who benefit from them.
SWK Technologies is proud to support Spectrum360. To learn more about Spectrum360 and the work they do in New Jersey, visit spectrum360.org.