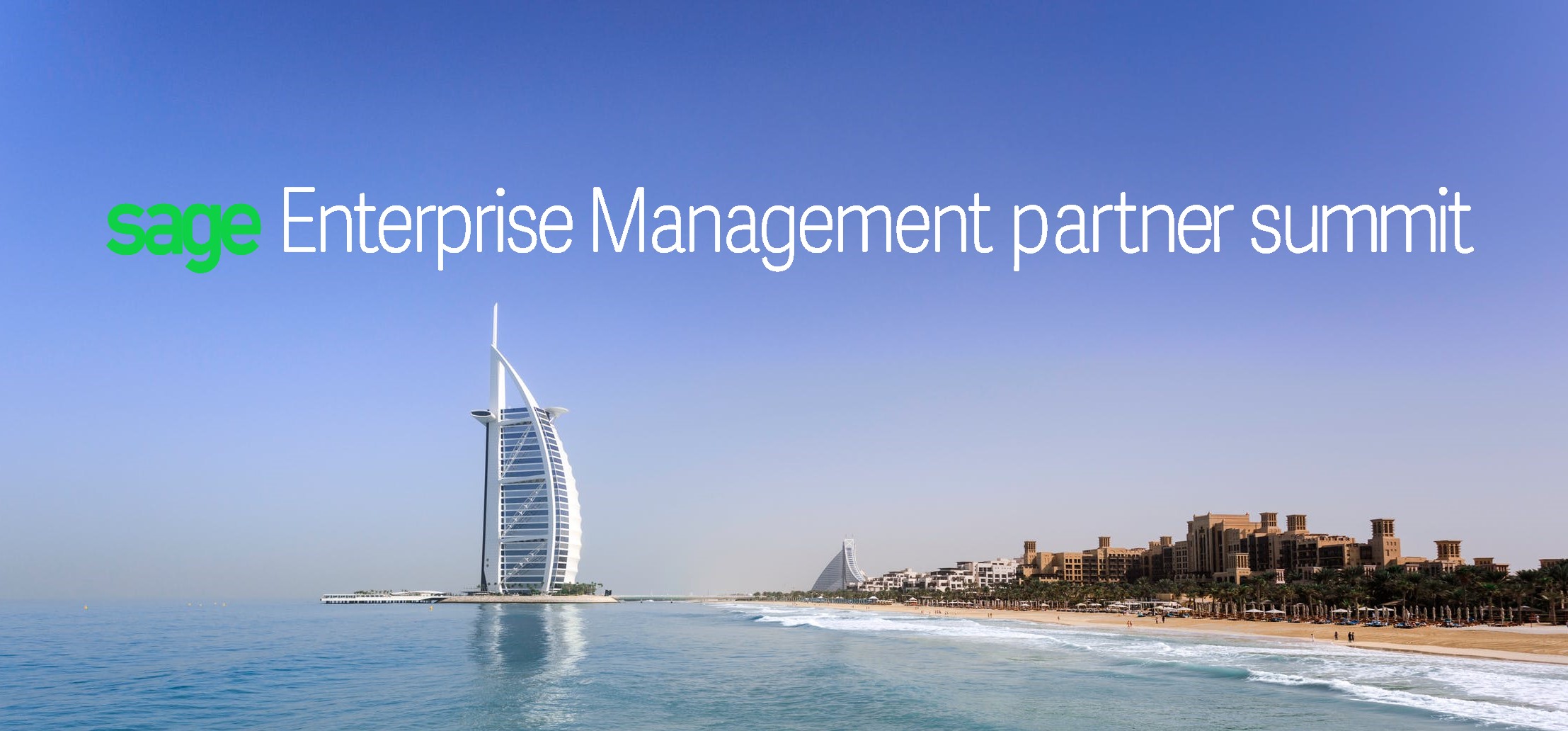 MAPADOC will be sponsoring the Sage Enterprise Management Summit from April 2 – 4 2019. The Summit will take place at the JW Marriott Marquis Hotel in Dubai, United Arab Emirates. This will be the largest gathering of Sage Business Cloud Enterprise Management partners worldwide, featuring daily keynotes and Breakout Sessions on top of a showcase of the most recent updates of Sage Enterprise Management Version 12.
The Summit will be preceded by a full-day pre-conference implementation bootcamp. The conference proper will begin on Tuesday, April 2 at 8:00 AM. The Opening Keynote will commence from 9:00 – 10:30 AM, followed by Breakout Sessions from 11:00 AM – 12:00 PM and again from 2:00 – 5:30 PM after a 2-hour networking lunch.
The conference will resume Wednesday, April 3, with a similar schedule with the exception of the Sage Foundation Fun Run 5K from 6:30 – 7:30 AM, and a Partner Celebration taking place between the Burj al Arab and Jumeirah Beach hotels.
The final event will take place Thursday, April 4, with Breakout Sessions going from 8:45 – 11:00 AM and the closing keynote and award ceremony for the highest performing Sage Partners from around the world from 11:30 AM – 1:30 PM.
MAPADOC, SWK Technologies' original EDI application, enables Sage Enterprise Management users to streamline trading documentation and meet compliance with trading partner guidelines to avoid chargebacks. MAPADOC for Enterprise Management V11 recently received an update that includes enhanced functionality for package-level tracking, Web fulfillment access, and batch processing.
Click here to register for the Sage Enterprise Partner Summit.