Cybersecurity and Remote Workforce
Learn how to secure your remote workforce in these challenging (and dangerous) times
Unfortunately, when it comes to a remote workforce it can be challenging to secure the devices your employees are working on at all times. The reality is most tools simply do not secure remote devices, work from home employees have become a target for hackers, and businesses are operating in unfamiliar terrain. These challenges can be even bigger for businesses that have regulatory requirements to meet.
Now is the time to fortify your employees with security measures so that they can safely work from home without compromising your business. SWK has solutions that will protect your business even with remote workers.
From this in-depth 64 page eBook you will learn:
The reality of a work from home business
What you should have in place at your office to support a remote workforce
What your employees should have at their homes in order to be able to operate efficiently
What options you have available to you for keeping your remote workforce safe
A list of safeguards and recommendations for what you need in place in order to protect your network
How cloud computing can not only support your workforce but keep you cyber-secure
And so much more for other aspects of running a business remotely
SECURE YOUR REMOTE WORKFORCE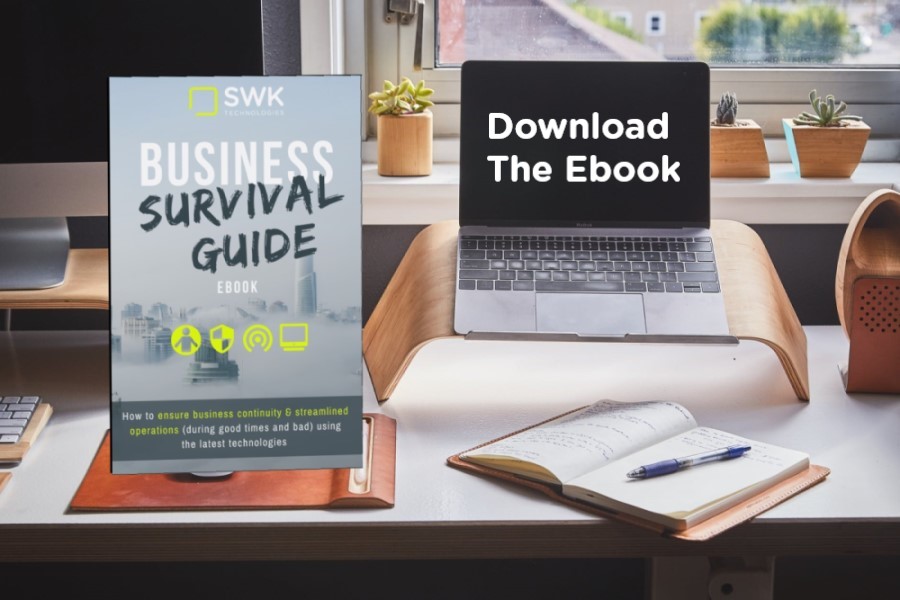 During the time of an emergency you need to be prepared. Threats are often more than just whatever natural disaster or pandemic that is all over the headlines. Hackers take the time of crisis for an opportunity to attack compromised defenses and infiltrate your business for their gain. Don't give them that opportunity. Prepare yourself with the best possible solutions for your specific needs.