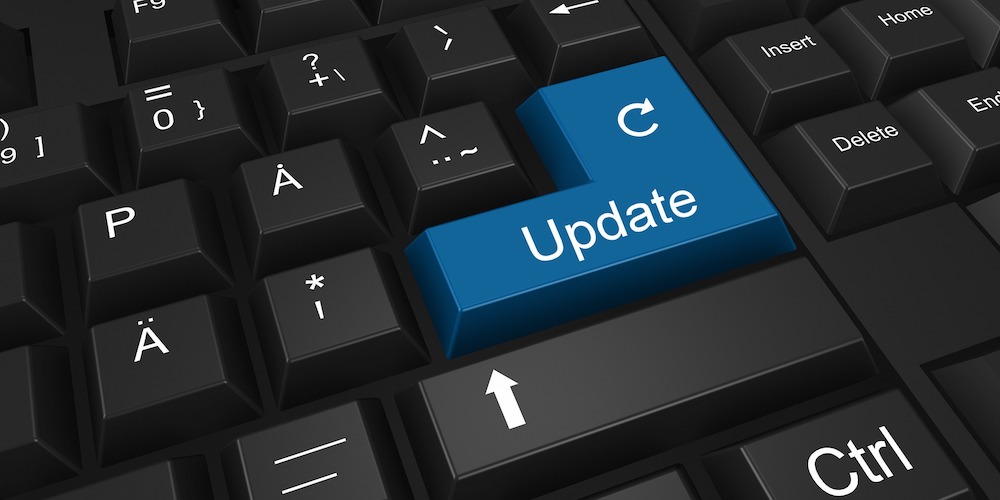 Ready to see a demo of Sage 100 / Sage 100cloud? Click here.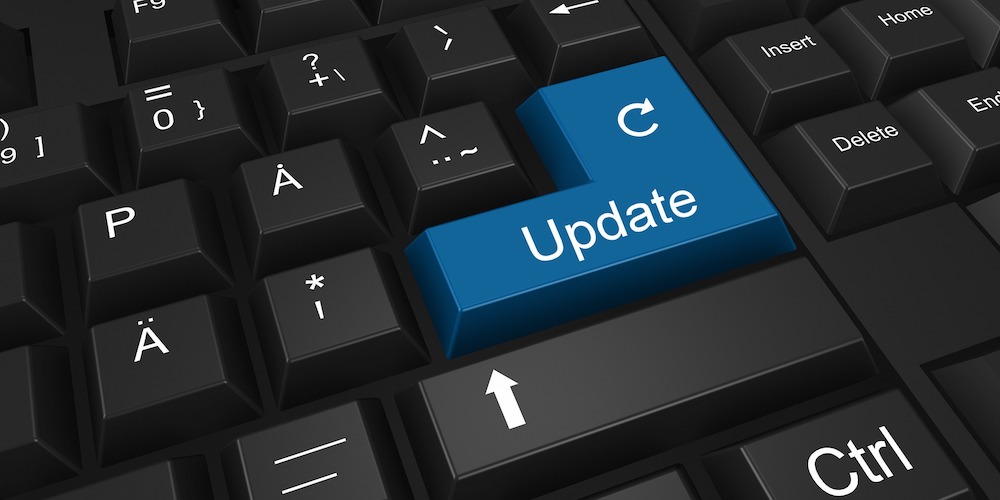 Successful small to midsized businesses (SMBs) may find themselves frequently changing their staff counts as their staffing levels organically shift in response to economic forces. It is important to update Sage 100 licenses after changing your user counts, and also after modifying your modules.
This brief how-to article, brought to you by the Sage 100 / Sage 100cloud experts at SWK Technologies, will help you quickly and easily update Sage 100 licenses at your company, right now.
When you are done reading this article, you will be ready to check this pesky admin task off your list and get back to what really matters: growing your business.
Would you like more handy how-to articles like this? Check out the SWK Technologies blog for all the latest tips and tricks.
How to Update Sage 100 Licenses in Only 3 Steps
To update Sage 100 licenses, you will need to update the following 4 data fields in Library Master:
Serial number
Sage customer number
User key
Product key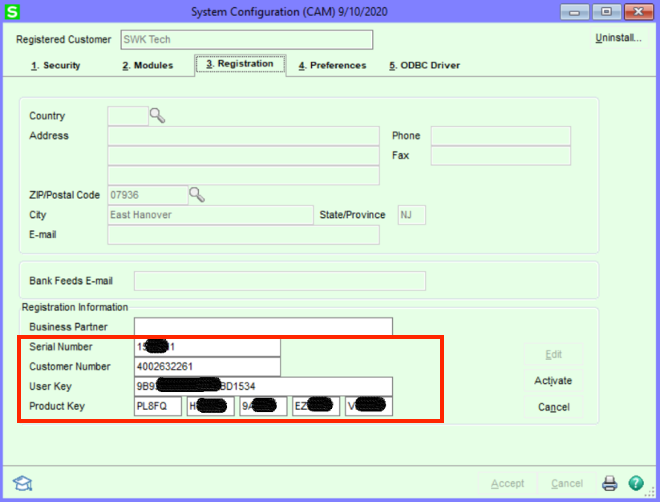 You can easily update these fields by following steps 1-3 below:
Step 1: Navigate to Library Master > Setup > System Configuration > Tab 3.
Step 2: Click the Edit Button to make the fields available for your new product key.
Step 3: Enter the new product key and click Activate.
Be Cautious!
Though it is very straightforward to update Sage 100 licenses, it is always important to exercise caution when updating mission-critical ERP / business management software like Sage 100.
Therefore, please pay attention to these 2 notes of caution:
1. Save an image of the old registration before entering the new keys.
Occasionally, the new keys will not work. In those cases, you will need to restore the old keys while Sage Software works out the problem for you. It will be easy for you to restore the old keys if you make sure to screenshot your old registration before your update.
2. All users should be out of the system before you enter the new keys.
Carefully make sure everyone is out of the system as you spend the few minutes it takes to enter the new keys. As soon as you receive the "Activation Successful" message, your users can reenter Sage 100.
Special Note for Businesses Using Terminal Server
If your business allows users to access Sage 100 via a terminal server, the license file must be manually updated in order to properly update Sage 100 licenses.
Manually updating the license file is easy:
Locate the ACTIVATE.PVX file on the installation server.
Locate the file: \mas90\home\lib\keys . (There is only one file.)
Copy the file to the terminal server's folder: C:\Sage\Sage 100 Workstation\MAS90\Home\Lib .
Ready to Get All Your Sage 100 Questions Answered? You Can!
As soon as you have questions or would like to take a closer look at Sage 100 / Sage 100cloud, simply reach out to the Sage experts at SWK Technologies. We are more than happy to share our expertise with you, so you can get more out of your Sage 100 system.
Reach out to the SWK Technologies Sage 100 / Sage 100cloud team now.
For more than 30 years, SWK Technologies has been helping SMBs get more out of their mission-critical technology with targeted, smart solutions and advice that can ease your financial management processes so you can make faster, better business decisions. Curious to learn more? We are always happy to introduce you to the options that can help you increase agility and drive business performance. Get in touch using the form below. We will get back to you soon!
Talk to the Sage 100 experts at SWK