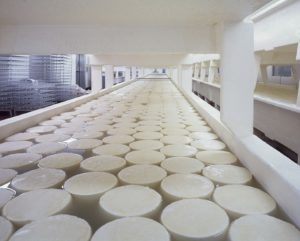 The regulatory landscape in food and beverage is poised to change throughout 2019 and into 2020 as a mix of both recent developments and approaching compliance deadlines affect the market. The expectations of processors, manufacturers, distributors and vendors will shift in response to incidents like the multiple E. coli outbreaks in 2018. Ongoing political events will only compound the situation for food and beverage businesses as the onus for addressing consumer demands for safety and transparency reverts to the private sector.
Food safety and technology continue to be the biggest disruptors in the market to come as external trends create an increased demand for both. The unification of these two factors and how that end result is applied will become a driving force in food and beverage manufacturing as traceability becomes one of, if not the key component, to building consumer trust. If developments continue, leveraging technology solutions to address evolving regulations and trends will be integral to remaining competitive in the food and beverage market.
Here are some of the biggest trends in food and beverage compliance appearing in 2019:
Digitization
There is little doubt that digital technology is transforming the food and beverage market profoundly, from internal operations to consumer engagement. Digitization provides manufacturers with an increased ability to capture critical data at key stages using sensors, and to optimize record keeping compliance procedures by converting from traditional methods to electronic-based models. Additional value can be derived from employing Internet of Technology (IoT) capable devices to streamline production using wireless connections.
The growing digitization of food and beverage will greatly affect future compliance guidelines as such technology implementations become widespread throughout the industry. Digital tools and modes of data recording present not only an opportunity to enhance production processes, but also to ensure more accurate and consistent documentation that delivers improved visibility across the supply chain. Precedent established for increased traceability provided by these new technology solutions will allow for greater regulatory standards to emerge when they are applied to rectifying past flaws within traditional systems.
Recalls and Outbreak Prevention
The E. coli, Hepatitis A and other repeated outbreaks of the previous year will have serious consequences for consumer confidence in food and beverage manufacturers throughout 2019. Regulatory attitudes will also be impacted in response and existing programs will be reinforced to reconcile the gaps in visibility highlighted by these sudden epidemics. These changes will be focused on addressing the origin points of the previous dilemmas and ensuring that best practices are followed at source-level.
Rules for raw material handling and other resource-related processes are likely to see increased scrutiny and revisions aimed at preventing repeats of past outbreaks. These regulations will attempt to mitigate the factors that led to the conditions which spawned those issues, namely resource quality and sanitation requirements for human operators. Given the ease of both infection and preventability of the diseases found in the outbreaks, food and beverage manufacturers can expect greater controls for enforcement and tracking of procedures to stop their spread.
FSMA and Trade Best Practices
The factors and responses brought up in the point above will also exacerbate upcoming deadlines revolving around the Food Safety Modernization Act (FSMA) and shifts in the FDA's thinking around those dates. There are a few approaching compliances targets in 2019 as well as in 2020, but the agency released a revision in 2018 extending some deadlines for certain businesses for Current Good Manufacturing Practice (CGMP) compliance stipulations. While smaller businesses may see a relative grave period given the FDA's changing approach and the government shutdown, the agency has emphasized that no gaps in food adulteration prevention practices should be allowed to appear.
The bigger impact to expect from the FSMA will be a greater prerogative among trade associations for establishing related compliance guidelines as bare minimum standards for membership. The growing consumer demand for transparency is creating an urgency to develop a more superior level of visibility than even traditional FDA and USDA best practices require. With the federal shutdown stretching regulatory agency resources, it is likely that industry networks will become the driving influence behind compliance guidelines.
International Compliance
In recent years, the FDA has taken a more proactive stance to enforcing compliance at the importation stage for multiple process manufacturing sectors, including pharmaceuticals and food and beverage. For the former, the agency has gone as far as establishing an overseas office to maintain a physical presence in China to carry out inspections of US-bound raw materials and compounded products. Food and beverage importation is governed by Foreign Supplier Verification Programs (FSVP) which fall under the FSMA's guidelines.
Any business which is the first US-based point of destination in the supply chain for imported food is legally considered the importer under the FSMA's rules and subsequently is charged with ensuring compliance for those materials. The deadlines to comply with these obligations passed relatively recently and the FDA is expected to begin enforcement for process controls related to FSVP soon. Additionally, given the scares caused by the previously mentioned outbreaks and they origin at the resource level, it is possible that these regulations will be revisited to impose greater transparency over procedures conducted overseas.

Labor Shortage
Food and beverage manufacturing is experiencing a period of significant growth, however, that has left a widening gap between the amount of labor needed and how much is available to the industry. Many manufacturers are seeking to address the problem by focusing on expanding training programs to ensure an internal skilled labor pool. Automation will likely play an integral role in enforcing this strategy to make up for the loss of personnel.
These developments will influence future regulations concerning record-keeping as all production actions must be traced to an individual operator per CGMP guidelines. Supply chain control reviews will have to be adjusted for consolidated touchpoints as well as for machine processes that perform outside of the expectations of traditional regulatory guidelines.
Meet New Food & Beverage Regulations with Enterprise Management
Traceability is integral to food and beverage manufacturing compliance and is only growing in importance as digitization takes over the industry. Migrate to SWK's Enterprise Management Food & Beverage bundled solution to deliver the visibility and technology integrations your business needs to meet evolving process manufacturing regulations.
Download our free e-book to learn more about how this solution provides insight at every stage of the food and beverage supply chain.
Download the ebook on Enterprise Management F&B, Powered by Sage.