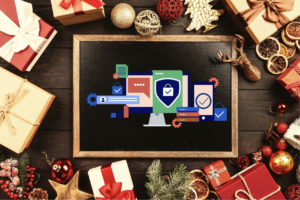 The holiday season is fast approaching, and with it comes family get-togethers, celebration, and bad actors looking to take advantage of your online presence. Unfortunately, what may seem like a regular purchase on an online store could lead to a breach of your privacy and banking details, so knowing how to protect your personal information should be a top priority. Here are some useful tips to keep yourself safe not only in the coming days, but throughout the rest of the year.
Double Check the Numbers
Recently, a common marketing strategy for most retailers is to directly send offers or deals to your personal number. However, sometimes these texts could be coming from a scammer rather than a reputable source. With data breaches becoming the norm, it's not out of the question for a cyber-criminal to somehow get access to your personal phone number. Always double check the number you're receiving texts from before you click on any links or fill out any forms. What may seem like a great deal could leave you losing a lot more before the holiday season.
Use a Credit Card
Right as you're finalizing your purchase online, try and make sure that you use a credit card rather than debit while on the 'payment info' tab. Typically, a credit card has access to a smaller amount of funds compared to a debit card, which might make fraudulent purchases easier to catch. Additionally, banks will usually move faster to rectify these false purchases when it's their money that has been stolen – not yours. Using a credit card also gives you more time to recognize any purchases that you didn't make, as the bill is due at the end of the month rather than directly coming out of your bank account.
Don't Store Your Payment Info
Most browsers will ask you to store your payment info before finalizing your purchase online. While this might save a few seconds in the future, it can also lead to your banking details falling in the hands of a scammer. Data breaches are increasingly becoming commonplace, and if you saved your account information on a website that gets targeted, you are in danger of having personal information in the hands of the highest bidder.
Use Multi-Factor Authentication
While making purchases online, taking a few extra seconds to add an additional layer of security may save you countless hours of hardship in the future. By sending you a confirmation text or email, Multi-Factor authentication not only protects your personal information, but also gives you peace of mind while browsing the internet.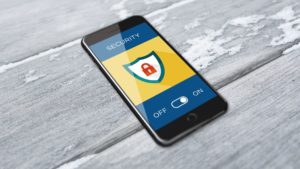 Stay off Public Wi-Fi
Throughout your day, you may find yourself having the perfect gift idea far from home. Make sure that you avoid public Wi-Fi while shopping on the go, as this could leave you vulnerable to bad actors and cyber criminals. Finding a free, public Wi-Fi source may seem like a great option, but you can never know who is truly on the other end of the connection, or what tools they have access to once you connect.
Turn on Banking notifications
What might seem like a no brainer, most people actually don't have notifications turned on for their banking apps. Turning on notifications can let you know if any suspicious purchases or transaction occur in real time. Being proactive and monitoring any and all activity could be the difference between a healthy account and a compromised one, so make sure you go into your settings app and switch on notifications.
SWK Can Help with Any Cyber-Security Needs
If you have any more questions or concerns regarding your cyber security threats, Contact SWK today to stay ahead of any potential security threats.