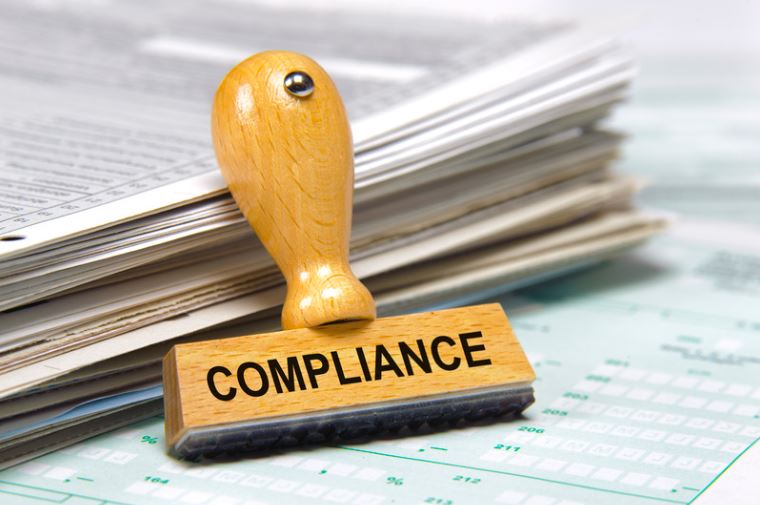 Understanding HIPAA, NIST, CMMC, and General Cyber Security compliance.
Compliance standards are some of the most important things a business needs to maintain to be profitable and well-respected while staying out of legal trouble. Failure to meet these standards will make your business susceptible to fines and legal action. You'll also take a hit on your reputation as customers, vendors and competitors may find your business to be untrustworthy. By enforcing compliance, you're working to promote ethical behavior while protecting the rights of your employees, customers and other stakeholders.
But it's not always obvious which compliance standards apply to your industry or specific business. While most businesses need to ensure they're following Occupational Safety and Health Administration standards for workplace safety, they must also meet Environmental Protection Agency regulations for protecting the environment. There are also compliance requirements that have to do with the information you store and share. Here are three other compliance standards that you should know about if you're a business owner or leader.
Health Insurance Portability And Accountability Act (HIPAA)
You probably already know about HIPAA if you've been to any doctor's appointment in the past two decades. This law was enacted in 1996 to protect the privacy of individuals' personal health information and to ensure the security of that information. HIPAA only applies to "covered entities," which include health care providers, health plans and health care clearinghouses. These entities must comply with the rules set forth by HIPAA when handling protected health information. They must have the necessary administrative, technical and physical safeguards in place to ensure the confidentiality, integrity and availability of the information.
There's been confusion in the past relating to HIPAA, especially during the Covid-19 pandemic. When employers requested vaccination status from their employees, many claimed that this violated HIPAA, which is false. HIPAA only applies to covered entities. It's essential that you know the ins and outs of HIPAA if you work in the health care industry. Noncompliance can lead to fines, legal trouble and, in some cases, the loss of your license to practice medicine.
National Institute Of Standards And Technology (NIST)
The NIST is a nonregulatory agency of the United States Department of Commerce that develops and promotes standards, guidelines and best practices for ensuring the security and privacy of information systems. NIST compliance is vital for any organization that handles sensitive information, such as personal data, financial information or intellectual property. It becomes even more important for heavily regulated industries like health care, finance and government. NIST compliance can help organizations protect against cyberthreats, data breaches and other security incidents. It also helps organizations meet regulatory requirements set by HIPAA.
When you adhere to NIST standards, you'll easily identify vulnerabilities, improve incident response plans and prioritize security measures. The NIST has created a helpful framework and various publications that provide guidelines for various systems and scenarios.
It's built on the following five core functions:
It's vital to understand the organization's cyber security risks, assets and the people responsible for them.
Implementing the necessary safeguards to protect the organization's assets from cyberthreats can shield companies from increasing risks.
It's important to detect when a security incident occurs. This function includes activities like monitoring network traffic and reviewing logs.
By responding to security incidents as they occur and containing the incidents, people can eradicate the threat and recover from it.
After a security incident does occur, organizations must know how to restore normal operations as well as their systems and data. This process often helps people understand the importance of implementing safeguards to ensure similar incidents do not occur in the future.
Cybersecurity Maturity Model Certification (CMMC)
The CMMC is a framework developed by the U.S. Department of Defense to assess and certify the cyber security practices of organizations that work with the DoD. This framework includes a set of controls and processes that organizations must implement to protect sensitive information and systems from cyberthreats. The CMMC framework applies to all organizations that work with the DoD and handle Controlled Unclassified Information. This often includes defense contractors, suppliers, subcontractors and organizations that provide services to the DoD, such as IT, logistics and engineering. Businesses that support the defense supply chain, including manufacturers, technology firms and professional service providers, also need to adhere to CMMC guidelines. Failure to achieve CMMC certification can result in being unable to bid on or win DoD contracts.
Contact Us Today
SWK understands that compliance is something every business needs to be aware of, regardless of industry, and these are just a few examples of what may be required. Strong compliance awareness will help protect your business, customers, and employees so staying on top of every development is crucial for your continued success. To learn more about compliance standards and any important updates, contact SWK today.