Simplify Your Business Management Selection with this Comprehensive Checklist
With so many strong ERP systems to choose from, your purchase decision could become complicated, time-consuming—and ultimately, frustrating.
That's why we've designed a tool that will help you make a better decision in less time.
This checklist empowers you to focus on the features and benefits that are most important to your organization.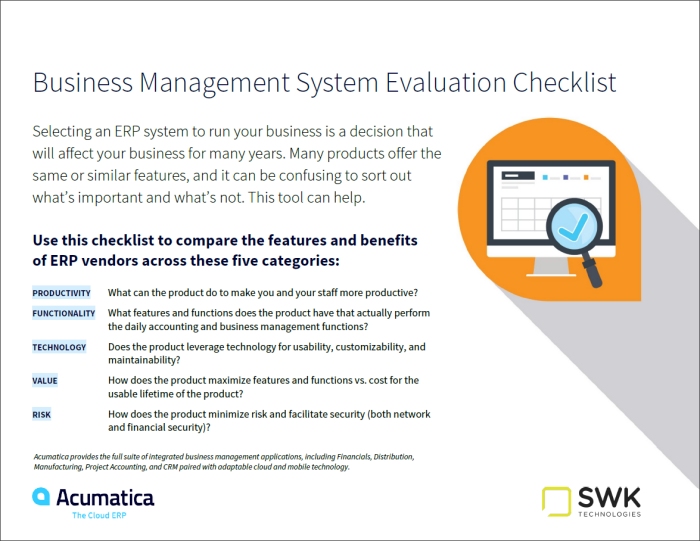 In "Business Management System Evaluation Checklist" you'll learn how to:
Don't overlook this valuable resource when selecting your next business management system.
Download your free copy of this checklist today.
Fill out the form to download the Business Management System Evaluation Checklist
HOW CAN WE HELP YOU?
SWK Technologies is a business application and consulting company providing strategies and solutions to meet our clients' information and business management needs. We make technology work for you, and provide the experience and expertise to get the job done by working with both your needs and the business management software that actually support your ways of doing business.