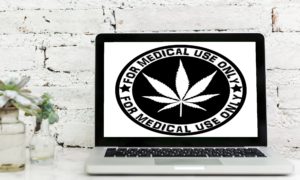 Current cannabis industry trends are transforming the sector into a unique, channel-driven powerhouse that is divided between smaller local businesses and larger brands leveraging their resources to capture regional markets. However, the driving factor among the list of developments is how technology is affecting the cultivation, distribution and sale of cannabis and cannabis-based products. Modern technology solutions provide the greatest opportunity for cannabis businesses to mitigate the considerable regulatory hurdles they face at multiple government levels.
Digitization is a major disruptor in several verticals. It provides a distinctive potential within the cannabis sector as a market that must balance high demand with strictly enforced distribution rules that vary by the federal, state and even municipal levels. The digital transformation of this industry is producing a different landscape that allows vendors to leverage the youth of the market to introduce state-of-art tools without completely shutting traditional processes. The future of cannabis will be decided by how quickly cultivators and vendors adapt these modern solutions to their existing procedures.
Here are five of the most important developing digitization trends in the cannabis industry:
1. Automation
The conversion of traditional systems to automated models is an integral component of streamlining modern supply chains. Automation in manufacturing and distribution helps cut down on redundant manual processes that lead to greater chances of human error. Automating agricultural procedures, such as cultivation tasks for cannabis plants, allows for faster product-to-market speeds to ensure competitiveness in a market with consistently high rates of demand.
The challenge with introducing automation into cannabis practices have been the cost-effectiveness of mass production for such a unique crop, especially for US markets where high taxes greatly affect margins. However, the rapidly growing demand for cannabis products in Canada is creating a necessity for much faster product delivery rates and automated production improves the chance of remaining competitive. Additional opportunities exist for automating processes further within the supply chain which address untapped consumer demands.
2. E-commerce
Digital commerce channels have completely transformed retail services, but the regional cannabis industry experiences a disadvantage due to prohibition at the federal level. In the US, even if certain areas feature medical or full adult use legalization, cannabis product cannot legally be transported across state lines. However, that has not stopped e-commerce ecosystems from forming in regional American markets, though these pale in comparison to the national omnichannel experience developing in Canada post-national legalization.
Potentially lucrative e-commerce partnerships are developing within the newly opened market in order to build out extensive channels in anticipation of a growth in demand for online orders. Significantly large brands are entering into the space to take advantage of this expectation and optimize the retail experience in conjunction with government bodies. If current trends continue, then integrated omnichannel platforms will become a mainstay of the North American cannabis market.
3. Data Capture
While the immediate physical provisions of digitization (i.e. wireless applications, mobile tools, etc.) may be the most noticeable, the digital transformation of the cannabis industry delivers a much greater benefit in the form of improved data streams. Utilizing networked machines such as Internet of Technology (IoT) capable devices brings not only improved efficiency from wireless connections but enables users to deploy sensors which record data throughout the supply chain and in the retail space.
The growing adoption of IoT equipment in cannabis cultivation and storage spaces is providing an opportunity to leverage this data for optimizing growing and harvesting operations. As the industry becomes normalized and proven, opportunities will grow to follow suit with other distribution micro-verticals to deploy wireless machines and digital sensors further down the value chain. Vertically integrated cannabis businesses occupying regional markets will be especially well-positioned to build forecasting models for complete product lifecycles delivered by end-to-end supply chain visibility.
4. Cloud Technology
Cloud computing is a hot topic in many industries, but the exact nature of what it means can be lost among competing marketing messages. In its purest—and arguably most cost-effective—form, the cloud delivers a full network infrastructure from a remote server that can be accessed and modified in real-time without having to be shut down. A cloud Enterprise Resource Planning (ERP) solution provides businesses with opportunities for agile software deployments and to implement operational processes at scale.
Cloud ERP for cannabis businesses leverages leaner operations from the inherent scalability delivered. Without the restrictions of traditional software, users can create more streamlined implementations that mitigate active costs, keep pace with product-to-market speeds, and enable access from anywhere at any point in time to allow work to be done remotely. This is precisely why established cannabis brands are already adopting cloud software for cultivation and distribution processes.

5. Compliance
The cannabis industry is inherently one of the most heavily regulated in the US being that it is still technically illegal at the federal level, and circumstantially legal in individual states and municipalities where prohibition has been partially lifted. Compliance is integral to remaining profitable as enforcement disrupts business to the point of dissolution in the worst cases. The stringent requirements focus on complete end-to-end supply chain visibility in the form of "seed-to-sale" rules which require traceability from raw material to final product.
Digitization for cannabis enables the most cost-effective solution to enabling compliance with multiple regulatory obligations. Leveraging tools such as digital sensors and cloud software offers businesses in this sector the chance to track and trace resources and products throughout every stage of the value chain. Implementing systems that deliver comprehensive, real-time visibility delivers the data necessary for fulfilling these regulations and enabling sales to proceed unmolested.
Digitization Will Allow Cannabis to Optimize Costs and Compliance
The increasing digital transformation in the cannabis industry helps existing businesses overcome the hurdles unique to this sector. By deploying modern solutions such as Acumatica cloud ERP, cannabis growers, distributors and vendors can build cost-effective supply and compliance models that leverage the real-time access and visibility these tools deliver.
Read these three ways to maintain compliance with Acumatica for cannabis to learn how this cloud ERP provides vendors with the ability to address specific regulations.