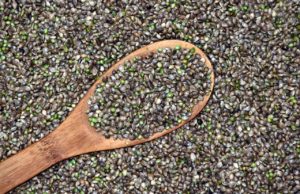 Cannabis is an industry that is defined by the volume of regulations that govern its processing, shipping and sale. Regulations governing cannabis-derived products have shifted continuously in the U.S. since the twentieth century. Increasing monetary penalizations transformed into outright illegality on the national level for both medicinal and adult use. Attitudes towards cannabis' legality have only started to transform relatively recently, and there have been several new disruptions being introduced by both proponents and opponents of the legal cannabis industry. The chaotic regulatory landscape of cannabis can be navigated successfully by implementing a flexible Enterprise Resource Planning (ERP) solution.
Acumatica Cloud ERP is a Software-as-a-Service (SaaS) solution that provides users with flexibility and comprehensive insight into their supply chain processes. Leveraging this cloud-based software allows cannabis cultivators, distributors and vendors to maintain consistent visibility into operations at every stage of the value chain. When fully utilized, Acumatica can ensure compliancy for both medicinal and adult use cannabis businesses.
Here are three ways to maintain compliance in the legal cannabis industry with Acumatica Cloud ERP:
1. Shifting Regulations
The cannabis industry is plagued by a sizable network of regulations that can seem chaotic. International laws can differ immensely, and in countries like the U.S. there are few if any universally accepted standards between local governments. Legal doctrine for cannabis businesses can vary by state or even by municipality and this can generate additional pain points for transportation and distribution. Different rules can also apply to different stages of a cannabis value chain, and even regulations between products can diverge.
The fractured regulatory status of the international and national cannabis markets forces vendors to become flexible to be able to adapt to the myriad legal obligations they must comply with in each sales location. Compliance pain points in this sector also include transportation, which is complicated by the varying legality between nations, U.S. states and municipalities. Growers, distributors and vendors each have to adjust for each eventuality and prepare for sudden changes in the law governing their industry at the local, state and federal levels.
Acumatica delivers value to cannabis businesses with its inherent adaptability and scalability that allows it to be deployed and applied according to user need. As a cloud-based SaaS solution, Acumatica remains connected to the Amazon Web Services (AWS) network and all the compliance updates it provides. You will be able to modify your system to adhere within your industry regulations during initial implementation, as well as update every data point in real-time post-deployment. Acumatica's modular structure and mobile access ensure you can respond to instances of potential noncompliance, and fluctuating legal requirements, as you need to.
2. Seed to Sale
Cannabis vendors have especially extensive traceability requirements for their products. Some regulations mandate that cannabis businesses track batches from "seed to sale", from each plant seed to every package sold to a customer. Package and lot sizes are defined by the tracking system implemented by the regional agency or agencies overseeing cannabis product sales within a given area. States such as California require that licensed vendors comply with their own track-and-trace software, yet these systems do not validate data entries themselves.
The California Department of Food & Agriculture (CDFA) maintains its own statewide reporting system built on a cloud hosted solution. It tracks lots of up to 100 plants and packages, with each assigned Unique Identifier (UID) tag that can be traced by RFID. It records data such as harvest date, batch weight, and waste produced in addition to the packaged UID. Several other states use the same solution, including Colorado and Alaska. However, others use their own system, as do many individual counties and municipalities. Even within California, some regional governments operate their own track-and-trace software so there is no universal system that all cannabis businesses can adhere to.
Being able to comply with the wide range of standards and systems that exist throughout each location requires deploying a solution that offers superior end-to-end visibility. Acumatica provides consistent traceability for inventory by tracking lot and serial number that can be assigned to each batch or entered manually. Real-time data delivery allows you to maintain insight into inventory management at every stage of the supply chain. Acumatica's automated data collection delivers an accurate recording of your RFID information to enable you to monitor each package during every stage of its distribution.

3. IRC 280E
Due to past regulatory attitudes towards cannabis, sales of marijuana-related products technically fall under section 280E of the IRS' Internal Revenue Code. This law states that those who traffic in a "controlled substance" cannot deduct normal business expenses that may be related to the sale of that product. There are five categories of controlled substances under the Comprehensive Drug Abuse Prevention and Control Act of 1970 (Controlled Substances Act or CSA), known as Schedules. Marijuana is considered a Schedule I hallucinogenic substance, along with LSD, mescaline and peyote.
280E was passed by Congress in 1982 in response to a Tax Court case ruling the previous year that allowed a narcotics trafficker to recoup some of the costs related to his business that were not illegal activities. Even though regulations have changed somewhat, and several municipalities, counties, and states have ruled cannabis legal for medicinal or adult use, it is still officially a Schedule I controlled substance. This means that expenditures that would normally be factored into cost of goods sold (COGS) in tax statements cannot be deducted if the business is considered a vendor of cannabis-based products.
The status of this law has been debated for years and is still being fought over now, but currently cannabis cultivators, distributors and vendors must adhere to IRC 280E to maintain compliance. Acumatica's native accounting functionality allows you to maintain accurate and consistent reporting across all of your financial processes. The solution also features a tax management application that enables users to produce comprehensive tax reports with drill down capabilities and the ability to create audit trails of tax-related transactions. The Acumatica retail and distribution modules are supported by Avalara and feature sales tax automation.
Acumatica Cloud ERP Benefits Cannabis
Acumatica offers cannabis growers, distributors and vendors the visibility and flexibility they require to meet the complex compliance obligations within their industry. This cloud-based solution provides value for every stage of a medicinal or adult use cannabis value chain by allowing operators to maintain insight into their supply chain processes in real-time. Cloud ERP such as Acumatica offer new ways to manage operational costs and streamline business practices.
Check out these five benefits of cloud ERP to learn more about how various cloud-based software solutions can deliver improved value to your business.