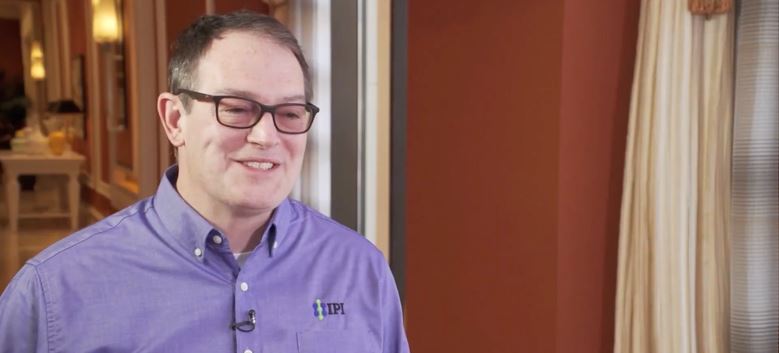 Watch the Interview to Learn How HR System Software Helped One Company Overcome Challenges
According to a recent Harvard Business Review article, "Competing in the New Talent Market," human resources processes will never return to their pre-pandemic state. 2019 is long gone and employee expectations have changed significantly in the subsequent years. Employees now require that their workplaces satisfy "…the search for meaning, the desire for flexibility, and the pace of technological transformation, which has enabled virtual and hybrid work…".
To meet these evolving employee needs, your company must allocate time toward finding and implementing new, more effective technologies that help you acquire and retain talent. Using HR system software like Workforce Go! can free up your time while helping you overcome common workforce management challenges.
Workforce Go! A Customer Perspective
Chris Ivester, Controller at Industrial Project Innovation (IPI), recently spoke out about his company's experience with Workforce Go! Check out his full story above or skip to the most exciting parts using the shortcuts below.
What Does HR System Software Do?
HR system software or human capital management (HCM) software like Workforce Go! provides companies with end-to-end employee lifecycle management. In other words, it streamlines processes from pre-hire to retire.
Good HCM software saves time by delivering a single source of truth for all employee data, so you always have the workforce information you need right at your fingertips. In addition, it displays predictive analytics data visualizations that help you plan ahead. This results in a more streamlined HR management experience for your company, as well as a more positive and engaging experience that employees love.
It is important not to underestimate the value of providing experiences that employees love. According to a Bureau of Labor Statistics Report, the average tenure of Millennial employees is approximately 2.8 years, whereas their Baby Boomer counterparts held an average tenure of 10.4 years. Software that helps you retain your Millennial employees as Boomers exit the workforce can reduce your recruitment costs, increase your company productivity, and help you pull ahead of competitors that struggle to simply retain a well-trained workforce.
Workforce Go! users benefit from:
Streamlined hiring processes featuring a positive, easy-to-use applicant experience with autofill, resume parsing, and clear follow-up communication
Easier benefits administration and management, with employee visibility into accruals
The ability to create individualized career paths that maintain high levels of employee engagement
Faster, easier employee-self-service tools for leave management
Skills-based scheduling services that ensure the right person is at the right place at the right time
Support for in-house payroll operations, or a full-service payroll service that ensures accurate, effortless paychecks
Best of all, you can pick and choose from any or all of these benefits to build the perfect HR system software for your company's specific needs.
Set Yourself Up for Success
In the video earlier, it was clear that interviewee Chris Ivester was truly overjoyed with his HR system software. Take a look at his big smile at 1:35 as he talks about his experience with his Workforce Go! consulting team.
You deserve to be that happy with your HR software. 
When you are ready to learn more about your options for better, faster HR system software that supports you and your workforce by freeing up critical HR time, all you have to do is reach out to SWK Technologies. Our HR software experts are happy to help you build the best solution for your unique needs.
Contact SWK Technologies to Learn More about Workforce Go!
Get Fast Answers
Any time you have questions about your business technology options, all you have to do is reach out to our team of seasoned experts here at SWK Technologies.
Contact SWK today to get your questions answered or fill out the form below.