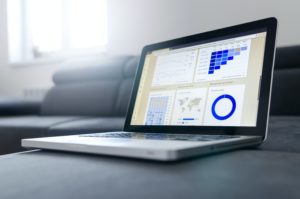 Whether you have a small accounting team or a large team that needs dual control or segregation of duties, Sage Intacct provides flexible controls to meet your automation and security needs. You define the invoice workflows and approval thresholds. You can even set spending limits to maintain budget compliance and you always have complete visibility into the entire accounts payable process. Sage Intacct lets you create automated, configurable processes to enhance internal controls.
Watch the video below and learn how Sage Intacct's permission-based roles allows your company to instill workflows and approvals to ensure data integrity, and allows your team members to have their own unique login with specific permissions based on their roles.
Streamline Accounts Payable Processing Using Just One Solution
From vendor and bill creation, approvals, and payments through to reconciliation and reporting, you manage the entire AP process in one solution with your accounting – Sage Intacct. You have complete visibility and traceability throughout with centralized, electronic access to bills, approvals, payment status, posting details, and audit trails.
Create Visibility Around What Matters to You
From seeing exactly what you need with custom lists to importing data from integrated services, the Sage Intacct platform provides tools to gather and display the unique data that drives your business. Unlike systems that require coded scripts, your accounting team can easily configure Sage Intacct customizations.
Your Finance Team Has Full Visibility Into What Step Each Transaction is in During the Approval Process
All internal controls systems need an approvals process for transactions. A well-developed approvals process can function as a defense against routine errors and fraud by having an experienced manager review transactions that meet certain thresholds.
Sage Intacct allows administrators to establish thresholds for approvals based on several factors. These factors include amount, frequency, and type, along with overrides by department. Additionally, the finance team has full visibility into what step each transaction is in during the approval process.
The Sage Intacct approvals functionality also promotes segregation of duties since only users with manager-level permissions can approve a transaction. Its usage prevents a single user from initiating a transaction and then approving of it.
Sage Intacct gives finance teams the power to create approval workflows for the following forms of transactions:
AP Bills
Purchasing
AP Payments
Expense Reports
Timesheets
Journal Entries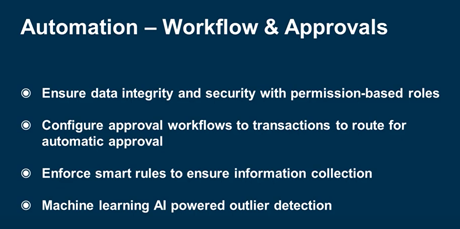 Learn More About Sage Intacct Automation & Security
Sage Intacct lets you create automated, configurable processes to enhance internal controls and SWK Technologies will help you uncover the best workflow fit for your current processes. Visit our Sage Intacct resource pages to learn more and get in touch with our experts to see more tips, tricks, updates, news and improvements for your modern cloud accounting software.
Contact SWK to discover more Tips & Tricks for Sage Intacct and get the most out of your financial management systems.
Learn More About Sage Intacct Automation and Security