Need to Get Your Business Online? Find Out Where to Start
Making changes to the way you do business—even though they'll benefit you—can be stressful. This includes moving your business online.
It seems like a huge undertaking, so where do you start? 
Check out this infographic. It shows you where to start and provides 5 steps you can take for getting your business online.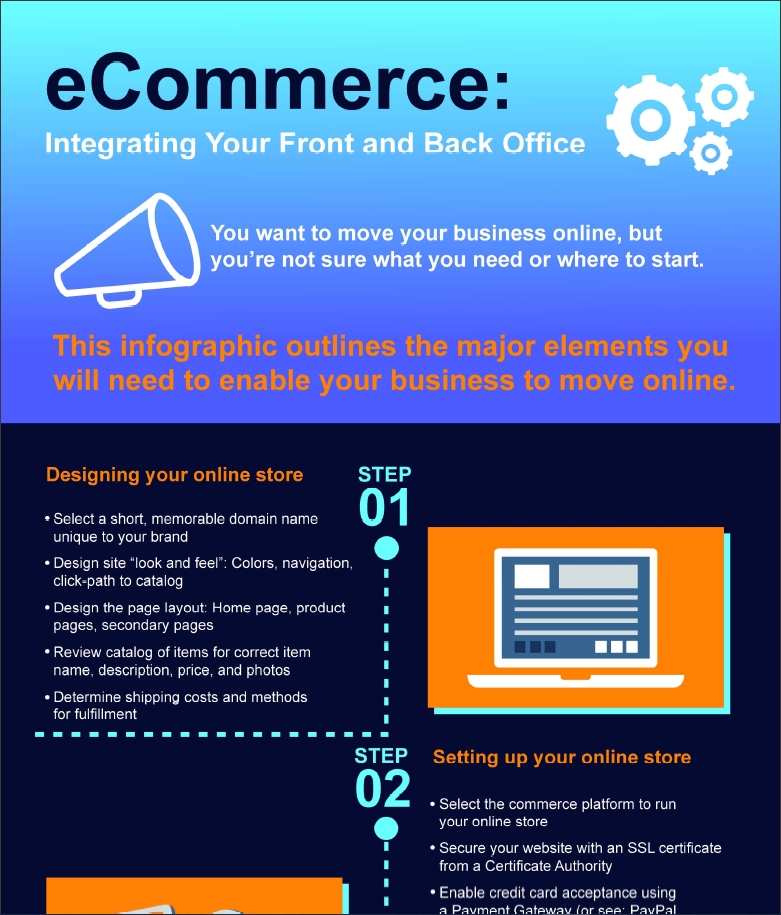 The "eCommerce Infographic" will provide key considerations when:
Don't miss this opportunity to learn how to get your business online.
Download your free infographic today.
Fill out the form to download the eCommerce Infographic
HOW CAN WE HELP YOU?
SWK Technologies is a business application and consulting company providing strategies and solutions to meet our clients' information and business management needs. We make technology work for you, and provide the experience and expertise to get the job done by working with both your needs and the business management software that actually support your ways of doing business.