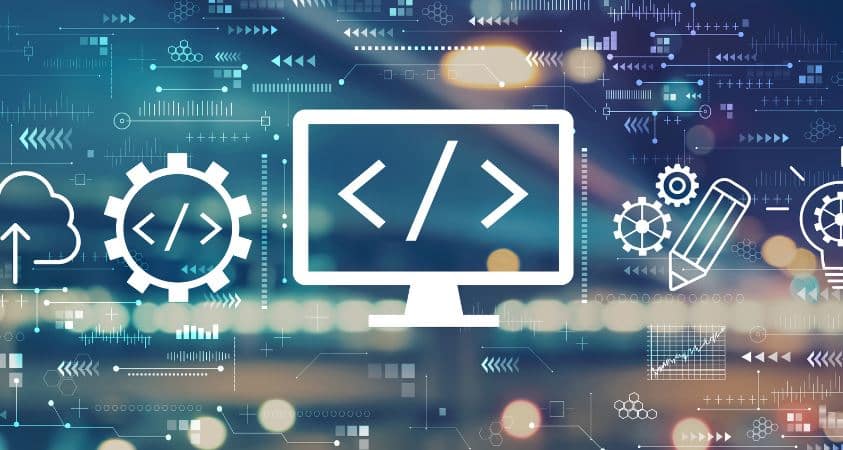 While reading about cybersecurity, you may find yourself often being warned about the dangers of the dark web. Presented as the boogeyman of online safety and shrouded in mystery, there is surprising a lack of understanding of what the dark web actually is. At its core, the dark web is a part of the internet that isn't indexed by search engines. This means that you won't be able to find these websites after a simple Google search. So, here's a quick look at the uses, dangers, and potential benefits of the dark web.
What is the "Deep Web"
Before shining a light on the dark web, you should have a solid understanding of the deep web. As the name suggests, the deep web is everything underneath the surface level of the internet, making up about 99%. This term refers to web databases and other content that eludes indexing by search engines, making it impossible for them to traverse and categorize. The deep web operates like an extensive archive, housing a disorganized array of websites and resources that remain largely beyond the reach of typical Internet users. For example, the deep web includes a variety of academic content handled directly by universities, as the research is not intended to be widely accessible. The dark web can be seen as a small component of the deep web, serving a more niche user base.
Exploring the Dark Web
A 2019 study titled "Into the Web of Profit" indicates the existence and rise of criminal activity associated with the dark web, citing that 60% of all listings on the dark web have the potential to cause harm to businesses (a 20% increase since 2016). Due to the high levels of anonymity available to dark web users, it has become the perfect marketplace to buy and sell dangerous online tools. There are outlets for credit card numbers, guns, counterfeit money, hacked Netflix accounts, and hacking software. You could also purchase login information like a username and password, or access to a stolen bank account with any amount of money on the inside.
If you're concerned that your login credentials might be available on the dark web, SWK offers Dark Web Monitoring services that will help you (or your organization) quickly uncover and mitigate cyber-attacks that are specifically using your stolen email addresses and passwords. By monitoring your domains and IP addresses along with channels frequently used by malicious actors, SWK can trace back leaked data and track down where it has ended up, providing you with critical knowledge that can help you mitigate the risk of a cyber incident.
SWK leverages a combination of human and artificial intelligence that scours botnets, chatrooms, blogs, bulletin boards, hacker websites, Peer to Peer (P2P) networks, forums, private networks, and other black-market sites with constant coverage to identify stolen credentials, and other personally identifiable information (PII). SWK's Dark Web scan traces the data through known signals tied to a hacking attempt, including detecting instances where leaked credentials have been tested, sampled for sale, exposed in a known breach, or broadcasted for doxing a victim.
Contact SWK Today
The dark web manages to be shrouded in mystery while making up a large portion of the internet, so understanding the dangers associated with it could help protect you from a cyberattack. If you're at all concerned about your information or login credentials being leaked onto the dark web, contact SWK today to utilize our Dark Web Monitoring service.
---