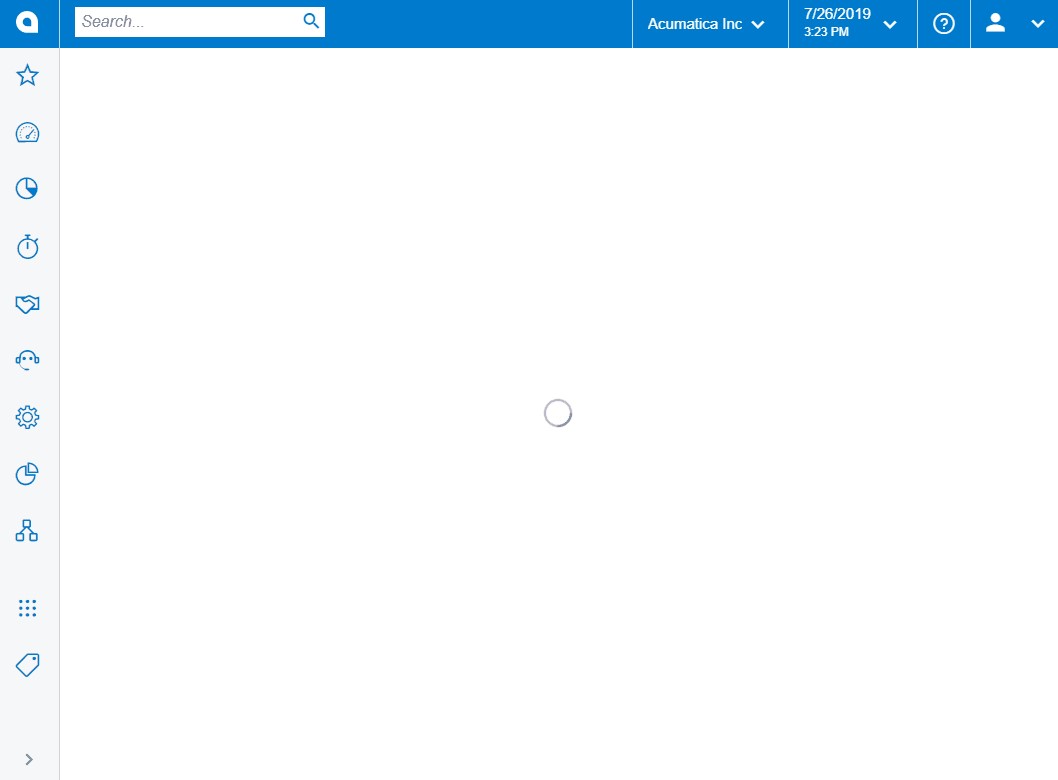 Acumatica users may have encountered a recent error when working through the latest stable release of Google Chrome, Version 76 – a newly added feature in the browser prevents screens in Acumatica from displaying any data, as seen in the image above. The July 30 update to Chrome 76 enabled "lazy loading" as a default feature, which assigns a load order to webpage assets according to need. Lazy loading is intended to prevent non-critical page resources from slowing down the speed at which your webpage loads, so it effectively stops off-page items (i.e. images) from fully loading until they are required.
Users with auto-updates enabled in their Chrome browser will likely be affected by this issue if on the following versions of Acumatica:
6.1, all builds
2017R2, all builds
2018R1 Update 21 (18.121.0009) and earlier
2018R2 Update 14 (18.214.0014) and earlier
2019R1 Update 7 (19.107.0023) and earlier
Acumatica 2019R2 Beta version is not affected by the issue.
Those users accessing Acumatica through Google Chrome Version 76 will at this time be required to use a different browser or apply the following workaround:
Type chrome://flags/ in the browser address bar and press Enter
Find Enable lazy frame loading section
Select Disabled
Restart the browser
The following versions of Acumatica have also been updated with solutions, and users may upgrade to remove the bug:
2018R1 Update 21 Hotfix (18.121.0010) build
2018R2 Update 15 (18.215.0021) build
2019R1 Update 8 (19.108.0017) build
Please Contact SWK if you have any questions.