Tighter Integration Leads to Increased Sales and Profits
As the eCommerce market matures, customers are expecting a seamless buying experience from every retail vendor.
To provide an exceptional customer experience, your business must integrate your ecommerce and back-office systems.
Once you have tightly integrated your eCommerce with the rest of your business systems, your business can provide a customer experience that your competitors can't match.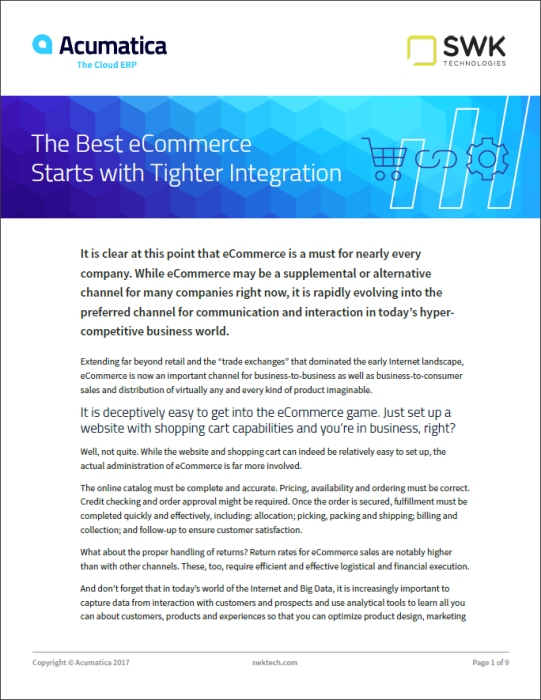 In "The Best eCommerce Starts with Tighter Integration" you'll learn how to:
Don't miss this opportunity to learn how to scale your eCommerce business and set it up for lasting success.
Download your free copy of this white paper today.
Fill out the form to download The Best eCommerce Starts with Tighter Integration White Paper
HOW CAN WE HELP YOU?
SWK Technologies is a business application and consulting company providing strategies and solutions to meet our clients' information and business management needs. We make technology work for you, and provide the experience and expertise to get the job done by working with both your needs and the business management software that actually support your ways of doing business.