No post was found with your current grid settings. You should verify if you have posts inside the current selected post type(s) and if the meta key filter is not too much restrictive.
NETSUITE
ONE CLOUD SOLUTION FOR YOUR ENTIRE BUSINESS
Over time, evolutionary business growth inevitably leads to disparate systems. Unfortunately, these disparate systems will only hold you back in the modern world because they limit your insight and agility. To succeed in today's business environment, you need a single system with the power to pull your entire business together.
NetSuite is that single system – built from the ground up to meet your customization needs and adapt flexibly as your company grows.
Used by 40,000+ organizations worldwide, NetSuite delivers the fully integrated front- and back-end system that frees your company, and SWK is the partner to deliver that freedom.
With SWK Technologies, you'll work with a team of experienced NetSuite experts who will shape and form your ERP to your exact needs, helping your company grow and evolve your way.
With SWK, you can maintain your competitive agility now, and in the future.
Learn More
NetSuite ERP unlocks your business operations and financial processes by combining intuitive, advanced financials with an integrated e-commerce engine and a 360-degree view of customers to deliver full business flexibility.
NetSuite ERP is:
The world's most deployed cloud ERP
A full, end-to-end system with integrated business intelligence
A leading global and collaborative supply chain management (SCM) tool
NetSuite CRM delivers complete customer lifecycle management and is the only cloud CRM solution that offers a real-time, 360-degree view of the customer.
NetSuite CRM:
Combines sales force automation, customer service management, and marketing automation
Accelerates the lead-to-cash process
Improves sales performance with forecasting, upsells, cross-sells, and more
NetSuite OneWorld provides a comprehensive, unified system that helps you operate your business on a global scale with ease.
NetSuite OneWorld:
Provides multi-company/subsidiary, multi-language, and multi-currency capabilities
Simplifies international taxation processes
Offers one-click global deployment options for business processes and compliance regulations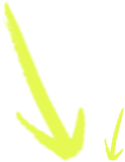 NetSuite Experience? Got It.
Our dedicated NetSuite + Oracle practice team has nearly 30 years of combined experience implementing and customizing NetSuite. With over 20 successful NetSuite implementations and a multitude of customizations not found anywhere else, our NetSuite team has a history of providing invaluable ERP services to our customers.