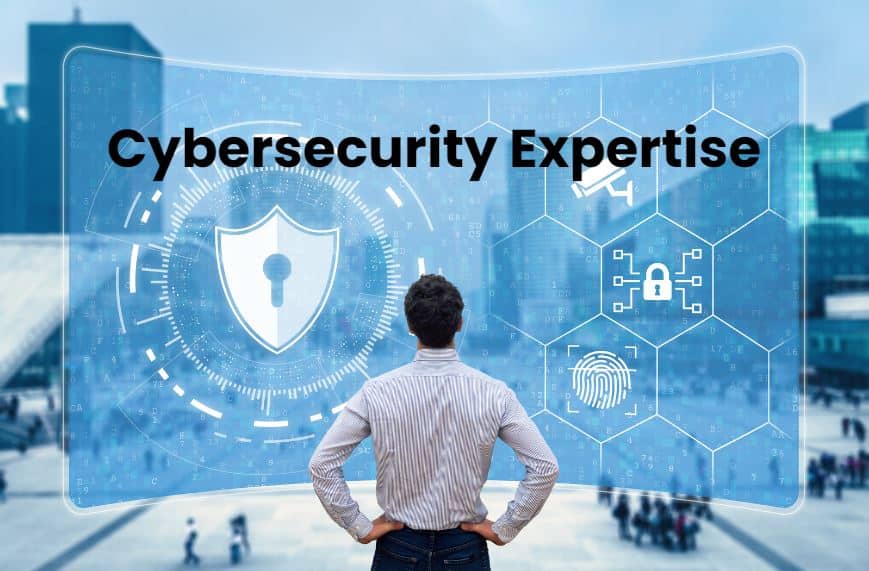 With the stakes of a cybersecurity breach being so high, it's crucial to have an experienced team of IT experts who can focus on your business's specific needs. However, SMBs have found that obtaining cybersecurity expertise has become increasingly difficult. With large-scale companies to compete with, small to medium-sized businesses simply do not have the budget to provide a competitive offer for experts searching for work. There is also a drastic shortage of cybersecurity professionals in the job market, with nearly 465,000 unfilled cyber jobs across the nation – showing that the demand for these positions is far greater than the supply of those with the qualifications to fill them. These factors combined have made SMBs struggle to maintain an effective cybersecurity team. In fact, 61% of SMBs have no dedicated cybersecurity staff, 47% have no incident response plan, and 40% fail to conduct formal awareness training. While budgeting restraints are certainly part of the issue, it's not the whole story. Here are some of the challenges SMBs face when finding cybersecurity expertise, and solutions to the problem.
Challenges Faced by SMBs
As stated previously, SMBs have to compete with larger companies for limited IT resources and professionals. One survey revealed that plan to increase their spending on cybersecurity in the coming year to address the need for more knowledge and preparedness. At the end of the day, a large-scale organization will always have more working capital to hire leading IT professionals. Additionally, SMBs might just not have the manpower to manage or expertise to evaluate an in-house IT team. This leaves them in a position of uncertainty when trying to implement appropriate cybersecurity measures on their own. As hackers are constantly evolving their methods and tactics, implementing effective security measures to stay vigilant is far too complex for most SMBs to handle without a dedicated IT team. However, the reality is that SMBs are not out of options. In fact, there's a surprising lack of awareness of the potential solutions SMBs could take to mediate their cybersecurity needs. One of the most effective solutions is outsourcing your IT needs.
The Benefits of Outsourcing Cybersecurity
A Managed Service Provider (MSP) is a third-party organization that will remotely manage your information technology, infrastructure, and end-user systems in an ongoing manner. This coverage provides a team of cybersecurity professionals with years of experience and varied backgrounds to monitor your network, offer technical support to staff, implement cybersecurity software and practices, and much more. Having a team like this on-call provides SMBs the flexibility and freedom to focus on their core business, as the technical aspect is covered by the experts. MSPs allow for a consistent, budgeted approach to IT management from a third party that typically only costs a fraction of what an in-house team would.
Tailored Solutions for SMBs
With a managed service provider, they can customize and tailor specific MSPs can help implement a layered IT approach that goes a long way in defending against cybercrime, like multifactored authentication on your devices and security awareness training for your team. Additionally, managed service providers can also perform more hands-on procedures to help strengthen your security. Some notable examples are Hackers will always continue to develop new tactics, so having a team of IT experts who can routinely test and defend against cyber threats is crucial in saving money, time, and stress.
Contact SWK Today
SWK understands the struggles SMBs face when trying to find cybersecurity expertise in the modern job market. Fortunately, we can help set you up with a team of IT professionals to prevent cybercriminals from exploiting your network and breaching your data. SWK will enable you to accurately measure the dangers your systems face and uncover your most critical vulnerabilities, then supply you with means to plug those gaps. If you're ready to get started, make sure to