Software & IT Solutions for Financial Service Firms
Financial services firms face broad but persistent challenges in the age of digital transformation, having to balance the management of sensitive assets, data and compliance obligations with enabling remote or hybrid work as well as strict endpoint cybersecurity. Cyber threats, natural disasters and data security regulations are complicating business continuity planning, especially when you have employees working from home, and even hybrid workforces must account for a shift in credential ownership. To top it all off, the cloud is a constant presence throughout your technology considerations, and you need to weigh the rewards against the risks for potential implementation even while you scour your network for unsecured cloud apps connected to BYOD devices.
SWK Technologies is here to help take the stress off of your hands with our solutions and services tailored to your needs, from accounting and CRM software to managed IT and cloud support. As a Sage Intacct partner, Sugar CRM reseller, award-winning managed service provider (MSP) and the first cloud service provider (CSP) to offer hosting with built-in cybersecurity for SMBs, SWK is best positioned to assist you in optimizing your technology stack from end to end.
IT Support & Cybersecurity
FINRA, the SEC and other regulators require that financial service firms like yours be able to demonstrate the ability to restore and resume operations after an incident, as well as preserve the integrity of the sensitive data your clients entrust you to manage. By law and best practice, you must have a business continuity plan (BCP) in place that shows you have conducted a risk assessment of your persistent vulnerabilities and taken the steps to defend against them.
SWK offers tailored business continuity and disaster recovery (BCDR) solutions and services that will help you meet compliance as well as protect your mission-critical systems and data. From dedicated employee awareness training to modern, cloud-hosted backup solutions, we offer the resources you need to mitigate downtime and get your operations back on track after disruption.
Multi-factor authentication (MFA) is increasingly being recommended and even required by regulators and watchdog organizations as a rudimentary but essential layer of cybersecurity. Financial service firms caught in the midst of a breach without MFA have seen considerable penalizations, a trend that is likely to continue as proper password management proves increasingly difficult to enforce. Going beyond these and other first steps to establishing zero-trust security, your business must consider some form of endpoint protection to defend against the gaps created by shadow IT devices in your network.
Capture consistent visibility with a connected customer relationship management workflow that grants you real-time, end-to-end insight throughout your sales lifecycle. Streamline your customer journey with modern marketing automation and keep your team armed with the information they need to deliver the value your clients are looking for. Integrate your CRM with the rest of your business management technology stack, from Microsoft 365 and Outlook to your ERP, and produce a unified ecosystem that adapts to your needs (and not the other way around).
Empower your firm to earn new accounts while continuing to support existing customers, reducing churn and taking control of your revenue. Take advantage of prepackaged SLA (service-level agreement) workflows, reports and self-service portals that can customized to fit your branding. Utilize the latest technology features to gain visualized insight into your customer service workflows with a modern analytics console.
Sage Intacct provides financial service firms with streamlined consolidation that reduces the time it takes to close your books by up to weeks, opening up the door to substantially faster decision-making and increasing your competitiveness in your market. Leveraging modern automation features, artificial intelligence and machine learning, cloud-hosted connectivity and more, your accounting team will be able to completely transform existing transactional and order management processes into modern operations powered by real-time visibility.
Intacct's multi-entity and multi-currency functionality grants firms with multiple locations, branches, subsidiaries, etc. expanded abilities to bridge the gap between all of their siloed entities and databases. Users gain access to a comprehensive view of all of your accounts simultaneously, including across multiple investment entities created as part of your client services. By leveraging automated intercompany accounting features and cloud connectivity, your finance team will be able to consolidate the amount of time it takes to unify your data and mitigate the presence of human error.
Accounting & CRM Software Integrations for Financial Services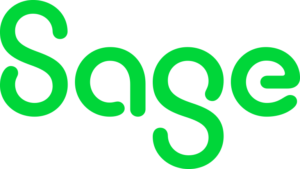 Sage Intacct is a modern accounting software system hosted in the cloud that empowers you to transform how you handle your financials throughout every corner of your business. As a true cloud, native SaaS solution, Intacct enables you to better adapt to the increasing speed of your market and confidently face a wide range of disruption factors including new technologies, remote work shifts and natural disasters.
READ MORE

Sugar CRM offers a fully customizable solution for your sales and service teams that augments their current methods while providing you with full visibility into their status. This modern customer relationship management software grants you the tools you need to keep track of your client data and arm your sales team with the right information at the right time.
READ MORE
Download the Cybersecurity Checklist for Financial Services Firms: