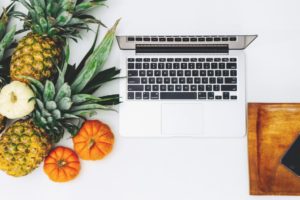 Sage X3 is a comprehensive Enterprise Resource Planning (ERP) software solution that manages all of your business data in a single, centralized system. This enables your business to construct a more precise overview of your operations and grants enhanced visibility into supply chain processes. This is especially beneficial for sectors such as food and beverage, where consistent perceptibility and data capture functionality is necessary to ensure continued ROI.
However, all technology has room for improvement, and the flexibility of Sage ERP systems means that they can be adjusted to better address pain points specific to individual industry microverticals. SWK is a Sage Master Developer, which allows us to customize the Sage X3 suite, as well as integrate multiple software applications into your system that will eliminate particular bottlenecks.
Here are some of the best add-ons to streamline Sage X3 for food and beverage:
EDI
Electronic data interchange (EDI) allows the computer systems of businesses of various sizes to effectively communicate with each other and is an integral part of supply chain operations. It enables suppliers to interact seamlessly with the software of their vendors without having to rely on manual and paper-based forms of communication. However, EDI documents must follow a strict format for the system to perform correctly. Compliance between trading partners is enforced by financial penalties called "chargebacks" that are invoked when a supplier cannot meet their partners' electronic trading requirements.
SWK relies on a EDI solution called MAPADOC, which is also the first and only application of its kind certified for integration with Sage X3. MAPADOC is designed to worked seamlessly with multiple Sage products and benefits from SWK's access to Sage software source code as a Certified Sage Partner and Master Developer. The MAPADOC solution allows even smaller businesses to maintain a compliant EDI process with all of their trading partners, no matter the difference in size.
Another solution which can fulfill your EDI needs in Sage X3 is SPS Commerce. SPS Commerce powered by MAPADOC is a cloud-based retail solution that provides integrated EDI fulfillment for multiple Sage products. Using MAPADOC as a pre-built adaptor, SPS streamlines document exchange within your Sage ERP X3 system. It effectively allows you to manage an outsourced EDI department that addresses your trading partners electronic transaction requirements.
Shipping

Coordinated supply chain processes are integral to maintaining beneficial profit margins in food and beverage distribution, which means that ERP systems must contain adequate shipping functionality. Perishability of products and seasonal trends force transportation procedures to adopt expeditious timetables to preserve ROI. Streamlining shipping operations ensures that judicious deadlines can be met much more easily, and product quality can be maintained.
StarShip is a comprehensive shipping solution that integrates seamlessly and easily with Sage X3. This software provides immediate access to Sales Order processing and helps to eliminate shipping manifest bottlenecks, as well as duplicate data entries. Starship is also available for integration with MAPADOC and other supply chain solutions to maintain unified circulation processes.
Compliance
Food and beverage manufacturing and distribution is governed by strict government regulations created to protected individual consumers against tainted products. These guidelines add onto the existing legal requirements manufacturers and distributors are already mandated to follow outside of foodstuff and liquid consumables monitoring. ERP solutions integrated with compliance management features help prevent supply chains becoming bogged down by regulatory obligations.
Manufacturers in multiple industry microverticals are required to adhere to certain task guidelines mandated by the FDA.  These are known as corrective and preventive actions (CAPAs) that, as their name implies, are meant to either prevent or rectify incidents during production cycles. CAPAs also entail identifying and recording these potential instances of nonconformity.
To ensure streamlined compliance procedures for your ERP solution, SWK has developed a CAPA enhancement that integrates with Sage X3. This add-on provides quick access to all CAPA-related data, including complaints, queries, and follow-up tasks, and enables full traceability of this information in the event of an audit. It also allows for automation of certain tasks necessary for compliance to maintain efficient workflow speeds.
In addition to consumer protections compliance, food and beverage manufacturers and distributors must also adhere to the financial regulations that affect virtually all businesses in every sector. All entities that perform sales may be subject to sales tax procedures that can further stall supply chain functions. These procedures can be streamlined with a sales tax module, such as Avalara, that is designed for integration with your Sage X3 system.
Avalara is a SaaS-based solution that enables manufacturers and distributors to ensure tax compliance. Sage Sales Tax by Avalara is designed for seamless integration with Sage ERP systems to deliver Avalara's accounting functionality to Sage users. Sage X3 combined with Avalara allows you to maintain all of your relevant transaction data within a single, centralized database and facilitate consistent tax compliance.
Warehouse Management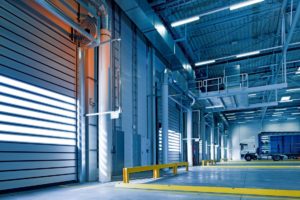 A Warehouse Management System (WMS) is another software solution that helps streamline food and beverage distribution. Precise inventory control and traceability is integral to maintaining an effective supply chain in this sector. Quality and compliance concerns create a need for real-time visibility over products at every distributing point.
Accellos One is a WMS solution that has been modified by SWK to integrate with Sage X3. This integration link allows mid-sized companies to achieve the organization and productivity levels of larger businesses. It does this by delivering up-to-date information to users through Sage ERP's data capture and dissemination functionality.
An integrated Accellos solution provides you with a real-time overview of your warehouse and keeps you consistently appraised of inventory status. This improved access to accurate supply chain data facilitates better decision-making and product management at every stage of distribution.
Customer Relationship Management
Customer Relationship Management (CRM) software offers the ability to incorporate sales, marketing, and customer service into a single system. Merging these processes into one database streamlines forward-facing tasks to speed up their completion. Integration of a CRM solution with a flexible ERP system grants continued access to relevant customer data.
Sage CRM is built for seamless integration with Sage ERP software to deliver client information quickly to personnel with forward-facing duties. This enables all business units to operate with access to the same data and communicate updates in real-time. Employees can also take advantage of mobile to upload data remotely, further streamlining sales and customer service processes.
Get More Out of Sage X3 for Food & Beverage
A flexible software solution such as Sage X3 enables manufacturers and distributors in food and beverage to meet the emerging trends and challenges within their industry, including complying with FDA regulations.
If you would like to learn more about to leverage this system in preventing audits, read these five ways to maintain compliance in food and beverage with Sage X3.