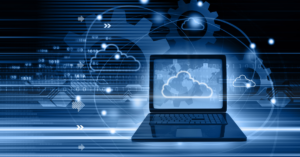 Looking for the perfect time to upgrade or start a new cloud ERP?
Acumatica Cloud ERP is a complete technology solution that goes beyond accounting software to solve multiple business management needs. Take advantage of modern software features that include a modern general ledger, automated inventory management, robust accounts payable and more, along with a cloud-based digital infrastructure that streamlines implementation and that brings your business into the future.
Acumatica has recently unveiled an exclusive promotion for new customers, granting them a 20% discount on their first-year software subscription, along with all add-on modules, at time of purchase. Please refer to the terms and conditions below for more details on this time-limited offer.
Offer is available to only new Acumatica customers. If you are already an Acumatica customer or already expressed interest in Acumatica before, you may not be eligible. Please contact SWK Technologies to check your eligibility.
Annual upfront payments are required to get the full 20% discount. Customers paying monthly qualify for a 15% discount.
Advanced and Enterprise editions only. Small Business Edition sales are not eligible.
Promotion does not apply to service offerings, including support.
Promotion does not apply to Acumatica marketplace products.
Discount will be applied to license add-ons only when purchased simultaneously with the base license.
Renewal price will be the list price at the time of purchase prior to discounts plus the standard annual increase at renewal.
Offer valid only through September 30, 2023
Kickstart your Acumatica journey with the 2023 Acumatica Partner of the Year and discover exclusive savings – contact us today.
Unlock your 20% Acumatica Discount