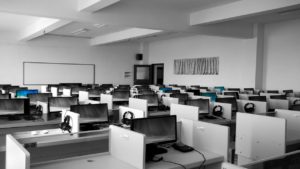 An Enterprise Resource Planning (ERP) solution is a commitment that requires thoughtful consideration before implementation. Once fully deployed, an ERP system will seamlessly integrate all informational processes into a centralized data infrastructure. Enterprise-level software is complex and is designed to manage operational pain points for several production life cycles. That is why legacy ERP systems can have long life cycles and why some users may be hesitant to upgrade to a later solution if the current one seems to still be functioning as intended.
However, legacy ERP systems come with serious drawbacks that only become worse over time. Additionally, more modern ERP solutions offer advantages that many older software products cannot, some of which may develop into vital requirements for remaining competitive in the future. Certain sectors are becoming progressively more reliant on technology to meet market demands, and without an enterprise-level system that can integrate with these tools, your business may suffer. Modern ERP software is overall a better investment if you want to ensure your company can continue growing and stay relevant in an evolving market.
Here are five reasons why you should consider upgrading to a modern ERP system:
Better Security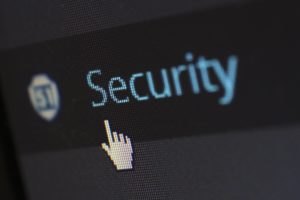 A major disadvantage in maintaining any system running on older software is the lack of protection updates. Cybersecurity is continuously evolving as emerging technology presents both new opportunities and vulnerabilities that can be exploited. Often these loopholes are not discovered until after there is already a danger, which is why developers must constantly launch security patches to rectify existing issues.
Legacy enterprise-level solutions have an inherent weakness in not being fully prepared for contemporary threats or security standards. Many are based on technology that is obsolete and may need a significant level of modification to integrate new cybersecurity measures. They may not be able to comply with modern protection practices and cause further problems.
What is particular dangerous is if a system has already passed the "end of life" stage. End of life refers to software that is no longer supported by its developer. They will no longer release updates for that solution, and though the system will still have function the same, it will not receive any new security patches to protect it from emerging threats. Legacy systems in this period are especially vulnerable without outside support.
Time Saving
An inherent advantage of any newer product is the benefit of hindsight. Once a solution is tested in the real world, shortcomings can be more easily identified, and the limits of the software can be better determined. This leads to improvements in later versions that allow for more efficient functionality and quicker processes.
Modern ERP solution upgrades not only work faster due to better technology, but also alleviate slowdowns from lack of integration between siloes. Improved software connectivity bridges disconnected business units to achieve better operational and supply chain visibility for your entire business. Outdated ERP can cause time lags if the system is not sufficient to handle the amount of communication and data sharing your team requires.
Legacy software will eventually cause slowdowns as personnel are forced to manually track down information. The lack of visibility prevents you from maximizing your supply chain processes and will lead to significant inefficiencies. Modern ERP solutions offer a better – and faster – overview with real-time, automated data updates and dissemination.
Cost Effectiveness
In addition to time cost savings, more modern ERP solutions bring greater financial savings as well from improved efficiency. Advanced enterprise-level software systems cut down on the need for manual processes, and significantly mitigate waste, redundancy, and disorganization. A truly integrated solution also removes the need for an abundance of additional modules to address operational needs with its own comprehensive, built-in features.
Some ERP solutions require add-on programs to improve their functionality and to be able to fulfill certain tasks. With legacy systems, this need becomes greater as they are increasingly unable to address pain points as they age. Too many external modules can eventually overburden enterprise-level software suites that were not built to handle that many additional features. More modern ERP systems are being designed with "out of the box" attributes that are inherently integrated into the solution for quicker deployment.
Not only will back-office functions suffer from aging software, but customer-facing functions are similarly affected. Legacy ERP without up-to-date CRM features runs the risk of negatively impacting sales functions and causing disruptions for clients. Contemporary solutions provide better integrated customer management modules that improve functionality while lowering the cost of ownership.
Scalability
Older ERP systems were often not built for modern levels of growth and as such suffer from severe lack of scalability issues. They are unable to account for expanding data fields and cannot be adequately positioned to meet shifting industry factors. Legacy ERP solutions will end up becoming a barrier to growth for any organization expanding into the midmarket.
As new market trends and operational bottlenecks appear, businesses operating older solutions will be forced to choose between migrating and seeking alternatives. As stated before, legacy systems that become increasingly reliant on an excessive number of outside modules will gradually stall organizational objectives. Modern ERP software products are built to be inherently flexible.
Compared to the rigidity of legacy solutions, newer ERP systems are built with more open architecture and can be customized to adapt to an industry's current or projected pace. Modules can be integrated much more seamlessly into the software suites by knowledgeable developers. Value-added resellers with access to their product's source code can also modify these solutions further to better address individual organizational paint points.
New and Better Technology

As previously mentioned, contemporary ERP solutions are designed with emerging technology in mind. Features such as cloud connectivity and mobile application access enable your business to compete in an increasingly Internet-driven market. Those still operating legacy software systems will lag behind competitors whose solutions are equipped to integrate with the latest tools.
The quickening pace of technological progress puts legacy ERP solutions at a significant disadvantage as it outpaces the ability of those systems to interact with new instruments and methodologies. New market trends such as Industry 4.0 will push software to develop new functionality features to adapt to production lines and supply chains incorporating wireless-connected equipment.
Sectors such as manufacturing will also increasingly require modern ERP systems to sufficiently manage the shifts in consumer demand. Manufacturers in particular are having to develop more intricate processes to handle the change to individualized orders, which would not be feasible without the aid of modern technology.
Contact SWK Today to Talk About Migrating to a Modern ERP
SWK consultants are experienced with supporting clients operating legacy ERP systems and can help you decide if it is time to move onto a modern solution. If you are still unsure whether you want to make the jump to adopting new enterprise software, then consider these three questions for deciding whether to choose a new ERP system or not.