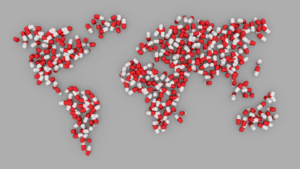 Global transformations in production, distribution and regulatory models are significantly altering the nature of pharmaceutical manufacturing. Technological innovations, supply chain developments and intervention by non-traditional organizations in existing markets has introduced new demands for pharmaceutical manufacturers to adapt and modernize their processes. International competition is increasing even as local product shortages cause costs to rise and lead to actions by private and public interests.
The successful implementation and management of new technology applications will determine how well pharmaceutical manufacturers are able to respond to changes in supply and distribution. Reforms to current regulations introduced by the Food and Drug Administration will also play a key role in how these technologies may be deployed in the future. Modern solutions may compound or be leveraged for traceability compliance depending upon the level of visibility delivered for supply chain processes.
Here are the eleven most important developing pharmaceutical manufacturing trends for 2019:
1. Generic Drug Shortage
The US is currently experiencing a shortage of generic drugs, both for over-the-counter products and basic intravenous substances used by hospitals for various patients. The FDA has been taking steps to address the shortfall since at least mid-2017, but the problem has persisted and will likely continue into the following year. A multitude of factors are contributing to the ongoing shortage, including the devastation caused by Hurricane Maria which disrupted the pharmaceutical supply chain in Puerto Rico as well as several market developments.
2. Competitiveness and Consolidation
One of the FDA's responses to the dilemma has been to increase competitiveness in the pharmaceutical manufacturing market by allowing the expedition of development for certain generic drugs. This also includes establishing a more universal standard for the creation of generic drug products. The consolidation of market niches by certain pharmaceutical brands has helped to lend to a lack of competition for some applications and hurt the cost effectiveness of developing alternatives.
3. Global Standard for Generic Drug Manufacturing
The FDA also wishes to introduce their new universal generic drug standards as a guideline for all international regulatory agencies to follow. This would increase competitiveness among manufacturers globally and provide better prices for consumers. It would also streamline worldwide production and distribution of these products, thus ensuring steady supply.
4. Rising Prices and Production Costs
The shortage of generic drugs is a both a symptom of and a factor in rising pharmaceutical product prices. Product-to-market costs continue to rise steadily and diminish ROI into established production lifecycles. Some pharmaceutical manufacturers have raised prices and abandoned product lines in response, though others have sought alternatives beyond these temporary stopgaps.
5. Production Scaling
Even while operational and production costs have grown, so has the demand for pharmaceutical products worldwide. Both for the sake of meeting supply and reducing costs, contract manufacturing has become the go-to solution for pharmaceutical preparation, yet production processes continue to scale exponentially.
6. Material and Inventory Control
Expanding pharmaceutical production is also generating a greater importance for storage and material handling systems which can provide the level of safety and preservability drug products require for regulatory compliance. The demand for traditional storage equipment is increasing, however, automated systems are seeing the fastest growth.
7. Automation
China is currently trying to catch up to US and European pharmaceutical manufacturers in automated laboratory processes to leverage the most of their estimated $500 billion drug market, which is expected to double by 2020. Automation in research and development provides the biggest potential ROI for streamlining pharmaceutical production, and while American and European manufacturers have traditionally led in this area, global competition in the current market is threatening to displace them.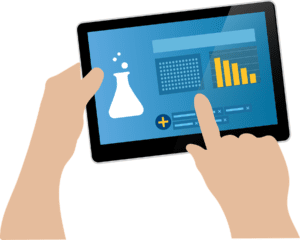 8. 3D Printing
The FDA first approved a three dimensional-printed drug in 2015, but recently the agency has become much more aggressive in promoting the application of this technology in pharmaceutical manufacturing. The FDA's Center for Drug Evaluation and Research (CDER) has been conducting their own review of the viability of 3D printed drug products and have included it in their Emerging Technology Program which provides guidance and support for a technology under review for introduction into drug manufacturing.
9. IoT
The Internet of Technology (IoT) includes all devices which feature a sensor and remote connection. Though IoT may recall more novel wireless communication applications, its true value is derived from being able to capture real-time data from all stages in production and distribution chains when devices are implemented properly.
10. Digitization
The digital transformation involves the implementation of digitalized applications into operational and forward-facing processes. Digitization has been used to describe a board range of technological integrations, but its most valuable deliverable for manufacturers is data – specifically real-time data streams that provide actionable information captured on demand at any point throughout the supply chain. IoT devices and other wireless systems make this interchange possible.
11. Predictive Analytics
Digitizing operations enables manufacturers to build more informative product lifecycle models that utilize data captured by these new digital touchpoints. Leveraging these metrics with analytics tools provides more comprehensive forecasting that permits pharmaceutical manufacturers to position their supply chains better for emerging demands. Armed with predictive analytics, value chains can be prepared for trends before they even appear and deliver more personalized solutions for consumers.
Prepare for New Pharmaceutical Manufacturing Trends with Enterprise Management
The new digital age creates both new opportunities and obligations for manufacturers, including those in pharmaceutical preparation. The delivery of real-time data through digital channels enables pharmaceutical manufacturers to meet existing traceability requirements much more easily, while the increasing availability of these metrics is already leading to a culture of informational transparency among consumers in other sectors, such as food and beverage, and cosmetics.
Learn about Enterprise Management Pharmaceutical Preparation, SWK's bundled solution powered by Sage, enables pharmaceutical manufacturers to comply with FDA traceability regulations.
Download the ebook on Enterprise Management Pharmaceutical Prep, Powered by Sage.