Total Supply Chain Bundled Solution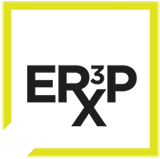 The Only Turnkey Bundled Solution Available
Helping process manufacturers and wholesalers comply with all FDA electronic record management, serialization regulations, and traceability requirements internally and across the supply chain.
SWK's ERx3P solution bundle provides improved documentation, tracing capabilities, time-stamping, data security and distribution control to reduce the burden of adherence to new regulatory requirements.
Our FDA-compliant Supply Chain Bundled Solution powered by Sage X3 combines Sage's powerful X3 business management solution with EDI on the seller and buyer's side along with warehouse management and shipping automation to supercharge your supply chain and business.
A fully customizable business management solution
Traceable, serialized data capturing and reporting
Multi-carrier, multi-modal, and multi-platform shipping automation
Seamless supply chain integration in one complete system

Business management solution requirements
Solution captures data around serialized products
Solution "traces" the products for use when an issue arises
Manufacturer notifies stakeholders (the FDA, corporate executives, production line, wholesalers, distributors, and dispensers)

EDI requirements
EDI captures serialized data
EDI communicates the purchase orders and invoicing transactions between the manufacturer and the supply chain

Shipping and warehousing requirements
Shipping and warehousing requirements
Warehouse management software automates the "pick-pack-ship" process