From order processing and managing bar coding to product management, SWK can help you do what you do best – serve your customers.
SAGE X3 FOR PROCESS MANUFACTURING
Sage X3 delivers a faster, simple and more flexible business management solution at a fraction of the cost and complexity of typical enterprise ERP systems.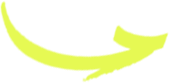 Sage X3 provides:
Respond faster to changing customer demands and fluctuations in procurement, production and shipments.
Minimize waste, risks of cross-contamination, and costs due to spoilage.
Reduce the risk and scope of a recall by ensuring the quality, traceability and safety of all material and ingredients.
Quickly adapt procedures to changing regulations and compliance requirements.
Sage X3 Key Capabilities include:
Extensive traceability by plant, batch or supplier, lots and sub-lots, for each ingredient and end-item with automated recall capabilities
Formula/recipe and potency management
Allergen tracking
Mixed-mode and batch production processes
Graphical scheduling
Quality management, w/ security and audit trail
Shelf-life management, cross-contamination risk and hazardous material storage management
Regulatory compliance reporting
Sage X3 adapts to your organization and methods:
Multi-language and legislations
Multi-currency (all currencies)
Multi-ledger, multi-journal
Multi-company, sites and warehouses
Inter-company/inter-site transactions
Multi-level structure/dimensions accounting
Multiple asset depreciation methods
Multiple units of measure
Multiple stock costing methods
Multiple production methods and mixed modes (ATO, MTO, CTO, MTS, MPM)
Faster
Sage X3 is the accepted solution to accelerate the entire supply with the integrated management of financials, purchasing, inventory, marketing, sales, and customer service processes. It provides a faster way to manage global operations including the management of international transactions, consolidation of foreign operations, and financial reporting and global compliance with one cohesive global system. Sage X3 also delivers a faster payback because it is an affordable solution for the midsize enterprise, delivers quick productivity gains and reaps proven cost savings.
More Flexible
Sage X3 is the ideal solution for flexible production management from planning and scheduling to quality control, with extensive traceability from the procurement of material and ingredients to shipping the final product. It provides more flexible data management and faster business insights including the consistent monitoring of performance and costs across the entire business as well as powerful analytics in real time. Sage X3 is also a flexible solution that supports industry-specific processes and flexible customization and integration with industry-specific applications.
Here are some documents with Sage X3 details for process manufacturing industries:
Pharmaceutical and Nutraceutical
Sage X3 for
Pharmaceuticals & Nutraceuticals