WebTech PLM

Web-Based Next Generation PLM: Connecting People With Process
WebTech PLM contains many powerful tools for manufacturers to help manage the entire process of product development. It runs on a powerful, user-friendly platform that is adaptable to the specific needs of different businesses.
WebTech PLM accelerates your time to market and reduces development costs while also tracking revisions and engineering changes. Plus, there are also powerful project management and supply chain functions built in. It is integrated with Sage 100, Sage 500 ERP and Sage X3; and can be run on a PC, Mac or iPad. Download the PDF here.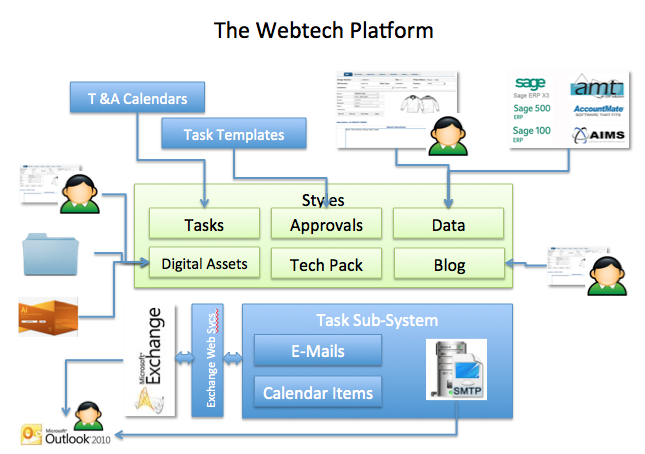 How is PLM (Product Lifecycle Management) Different Than PDM (Product Data Management)?
Product development systems are typically the first step towards managing the design and engineering process. PDM manages the basics of having a repository for all of your product data, Bill of Materials, engineering specs, plus digital assets like CAD/CAM files and images. Having a system to house product data is a critical first step towards more productive and efficient product development.
Collaboration is what differentiates PLM from PDM. In addition to the benefits of PDM, PLM adds the ability to:
Track critical milestones, tasks, approvals and change orders
Notify you of potential issues before they occur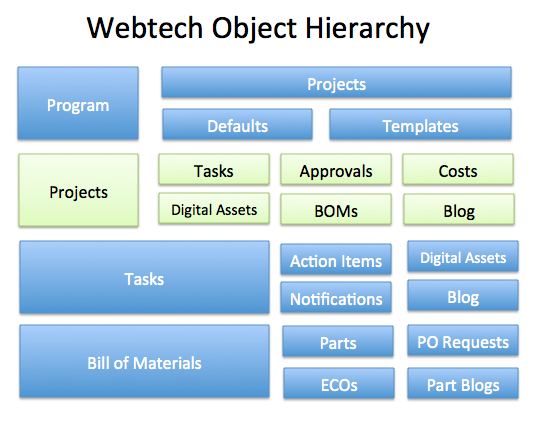 The Challenge of PLM
The downside of other PDM/PLM systems has traditionally been the burden of data entry. WebTech PLM addresses this issue with our powerful, template-based workflow engine. With existing templates for many diverse business models, the burden of tedious data entry is eliminated.

Truly Device Independent
WebTech PLM allows you to take advantage of your iPad or other mobile device's features. The entire PLM system is available through any standard web browser such as Safari, Internet Explorer, Firefox and Google Chrome without any plug-ins required.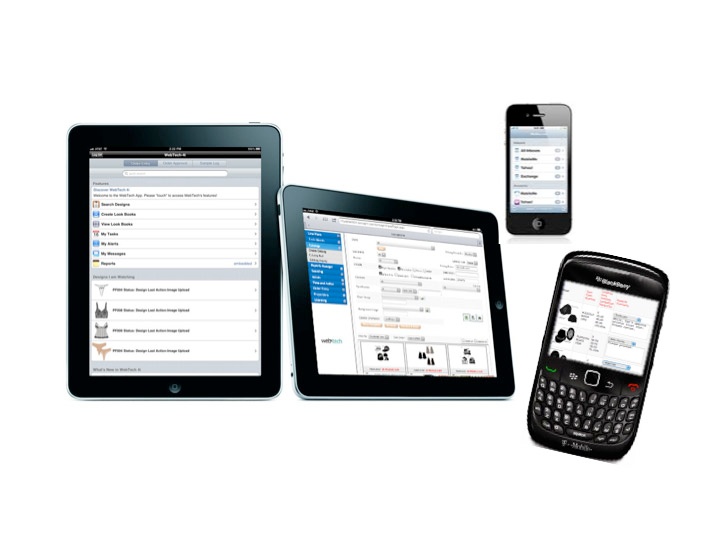 What WebTech PLM Clients Are Saying
"…Eddie and his team had to develop, integrate and maintain design, order management, MRP, inventory and performance systems with Gillette systems. His team's results always exceeded our objectives. His expertise and leadership was a key to the success of the model."
— Richard Mariano
Operations Manager, Gillette North America