Give Your ERP Project the Best Chance for Success
The reasons why your company invested in a new ERP system form the core goals for your implementation project.
Understanding and socializing these goals to all employees is critical to the successful implementation and adoption of your new ERP.
When the management team understands and promotes these core goals, it builds a sense of urgency for the implementation project within the entire organization. It also creates a project environment positioned for success – where everyone is working toward the same goals.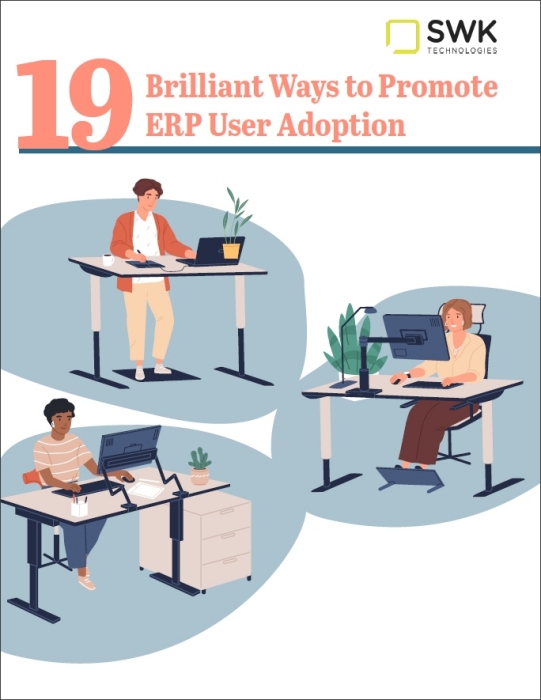 In "19 Brilliant Ways to Promote ERP User Adoption" you'll learn how to:
Don't miss this opportunity to give your implementation project the best chance for success.
Download your free copy of this white paper today.
Fill out the form to download the 19 Brilliant Ways to Promote ERP User Adoption White Paper
HOW CAN WE HELP YOU?
SWK Technologies is a business application and consulting company providing strategies and solutions to meet our clients' information and business management needs. We make technology work for you, and provide the experience and expertise to get the job done by working with both your needs and the business management software that actually support your ways of doing business.