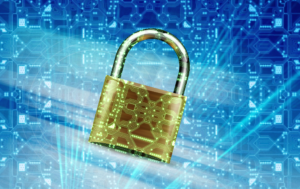 The year is finally coming to a close, and throughout December we saw a multitude of developments in the cyber security ecosystem. From new government regulations to consumers demanding compensation for privacy breaches, there has certainly been a lot to cover when trying to keep up to date and in the loop. Here is a quick recap of important events that occurred regarding cybersecurity in the past month.  
Cyber Crime Awareness Increases 
As our daily lives have become increasingly intertwined with technology, cybersecurity and cyber crime have found themselves at the forefront of most people's concerns. In fact, almost 50% of Americans have fallen victim to some sort of privacy breach due to a cyber-attack. Because of the sheer volume of these attacks, consumers have familiarized themselves with the impacts of losing personal information and one survey even showed that 53% of victims believe companies should provide financial compensation to those affected by cyber-crime. Data breaches can have devastating impacts and consumers are starting to catch on, so staying on top of your cybersecurity needs now could save you money in the future. 
Ransomware as a Service (RaaS)  
Ransomware as a Service, or RaaS, is a profitable new method to attack the security of companies or individuals. Cyber criminals will develop ransomware kits and sell them to the highest bidder, allowing the purchaser to perform a cyber attack for a small cut of the profits sent back to the developer. This not only protects the individual who made the software (by placing a further step between them and the attack) but allows anyone with malintent and extra cash to have the ability of directly attacking private information of those online. Additionally, there have been some cases where the encrypted data was impossible to be decoded, meaning that even after the ransom is paid, there is still no way to access the targeted information. What used to be a method limited only to those with a strong knowledge of programming, ransomware is now available to the general public, so knowing how to protect your data ismore important than ever before.  
Biden Administration Moves to Improve the Chemical Sectors Cyber Security  
The Biden administration announced recently that beefing up core industries cybersecurity presence is a top priority of theirs. As cyber-attacks become more prevalent each day, keeping vital assets of the American economy protected has become more essential than ever. The Whitehouse announced a 100-day plan to update the out-of-date systems and practices in the chemical sector this past October, which is just another step in their goal to improve cyber health throughout the nation. The highest form of governance recognizing the threat of a cyber-attack proves that maintaining strong cyber security practices is necessary in the modern world.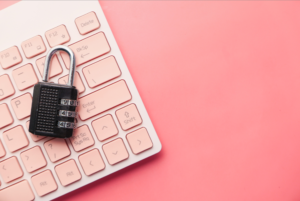 The Pentagon Increases Their Cyber Security 
The Department of Defense has embraced a zero-trust cyber security model and hopes to be fully protected by 2027. A zero-trust model essentially means that all an organizations members must be authorized and constantly validated in order to maintain access to a specific network. Many companies already practice this method, so having the Department of Defense adopt this showcases its effectiveness. The DOD already uses multi-factor authentication, data loss prevention, and event management to protect from cyber security threats, but still wants to increase their coverage to keep up with the opposition.  
Contact Us for Help 
As cyber criminals become more and more advanced, there will constantly be new ways to protect your private information. Keeping up with the news is essential to stay on top of potential threats and lean more cybersecurity strategies. For any and all questions regarding cyber security, Contact SWK today.