Operate a More Flexible and Agile Business – In Any Circumstance
We've all been talking about business resiliency for years—but it wasn't until the COVID-19 pandemic that most companies felt the urgency to make it a priority.
How can you deploy the latest cloud ERP technology in ways that keep your teams productive despite great obstacles?
Find out in a new report from IDC. You'll gain a better understanding of why now is the ideal time to move your business processes to the cloud.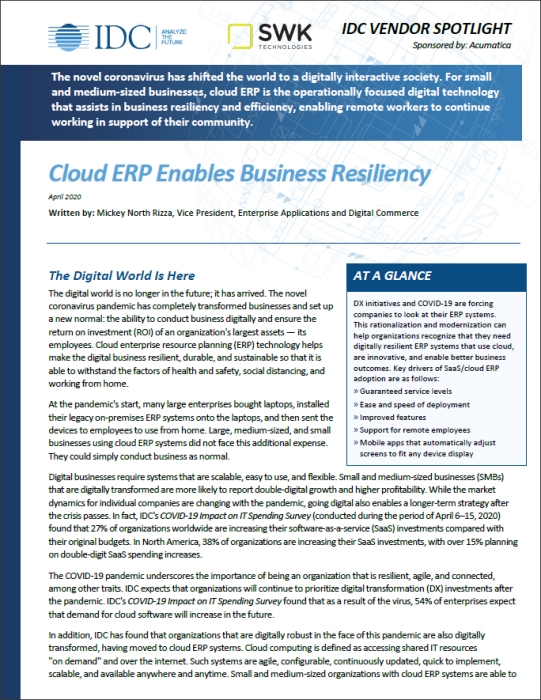 In "Cloud ERP Enables Business Resiliency" you'll learn:
Spend just 10 minutes reading this report, and you'll come away with a much clearer picture of how to help your business stay productive no matter what the future brings.
Download your free copy of this report today.
Fill out the form to download the Cloud ERP Enables Business Resiliency Report
HOW CAN WE HELP YOU?
SWK Technologies is a business application and consulting company providing strategies and solutions to meet our clients' information and business management needs. We make technology work for you, and provide the experience and expertise to get the job done by working with both your needs and the business management software that actually support your ways of doing business.