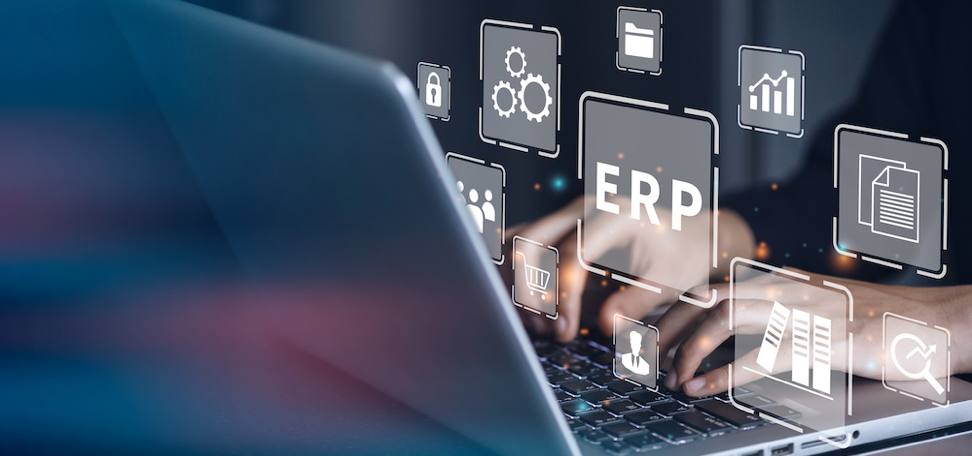 5 Reasons Why Your Cloud Hosting Provider Choice Matters
Over the past few years, many companies have embraced cloud flexibility by hosting their on-premises ERP in the cloud. Secure Cloud Hosting for ERPs such as Sage 100 has exploded in popularity during the 2020s. CEOs and employees enjoy its remote-work benefits, reduced IT costs, and lower price point than migrating to fully cloud-based ERP.
However, since ERPs are mission-critical business tools, there are 5 reasons why it is extremely important that you choose a cloud hosting provider that understands your ERP.
Seamless Integration with ERP Systems
Why is it important that your cloud hosting team know your ERP? Simply put, because it is difficult to integrate a complex ERP into a standardized, one-size-fits-all cloud hosting environment and IT maintenance model. The latter is what most of the cloud providers want to sell you.
To understand this better, let's return to Sage 100. If your company uses this ERP, you already know how many options it offers. Not only can you run the very different Sage 100 Standard, Advanced, or Premium versions, you also have unlimited customization capabilities within your ERP. Each version requires a different hardware configuration, and each customization can impact your upgrade timing.
In simple terms, this means that if you have the wrong virtual hardware for your ERP, or if you update your ERP too soon, your ERP – and your business – could screech to a halt.
When you work with a cloud team that only specializes in AWS or Azure, they will not be familiar with the configurations your ERP requires. They will be unaware of which customizations require testing before an upgrade. Why would they know? They are only paid to understand their own software.
However, when you work with a provider that understands the ins and outs of your specific ERP software, you can rest assured that they will proactively plan to accommodate your software's needs. This helps you optimize system performance and avoid the terrible disruptions that result when an IT person across the world "checks a box" to perform a mass update that breaks your system.
Enhanced Data Security and Compliance
In addition to keeping your complex ERP system running smoothly from day to day, a cloud hosting provider who knows your ERP can also improve your cybersecurity and compliance.
Since ERPs are built to contain the entire "world" of your business, they necessarily also contain a lot of sensitive data. From customer payment information to personally identifiable employee data to proprietary formulas or processes, your ERP is a rich treasure trove for today's cybercriminals.
Unfortunately, all those configurations and customizations we talked about in the previous section make your ERP difficult to properly secure. That is why it takes an ERP expert to understand the most vulnerable points in your system, and why not just any old cloud provider can protect you.
Knowing that you have an ERP expert securing your system from attack is great. However, knowing that your ERP expert is a SOC 2-certified provider that uses the latest, most robust, and cutting-edge cybersecurity tactics offers unmatched peace of mind for you and your organization.
Tailored Solutions for Optimal Performance
To best support your ERP's configurations and customizations, you need a customized cloud hosting solution tailored precisely to your needs. The one-size-fits-all cloud hosting companies are unlikely to fine-tune your setup as your ERP and your business evolves. That only cuts into their margins.
Fortunately, an ERP-focused cloud hosting provider will understand both the importance of, and the mechanics behind, optimizing your ERP performance through tailored configurations.
As you add more users, expand your business capabilities, and integrate with new third-party or custom solutions, you will need your ERP to keep pace with the increased demands you are placing on it. An expert ERP provider will innately know how to support your natural business growth by tailoring your configuration and setup in a way that helps you achieve maximum efficiency.
This innate knowledge is not a superpower, it is the natural result of working day in and day out with mission-critical systems that are very similar to yours. This expertise borne of experience will, again, help you proactively avoid the slowdowns, bottlenecks, or other performance issues that can bring your business to a screeching halt.
Expert Technical Support and Troubleshooting
But what happens if your business does come to a screeching halt? These things happen. Like everything else in the world, technology does not always perform the way we want it to. And, at those times, your business will need the fastest resolutions possible.
For those inevitable hiccups when your ERP slows down, stops, or hinders the normal processing of your business tasks, it helps to work with a specialized ERP expert. A cloud hosting provider without ERP expertise will not know how to best troubleshoot your ERP – and they may possibly make the problem worse by performing a list of prescribed fixes that negatively impact your customizations. What a waste of your time.
It is a better choice to work with a cloud provider who knows your ERP inside and out. This expert can solve issues faster, will understand how to keep your customizations operational, and may even be able to suggest clever tips that help you improve your day-to-day tasks in the future.
Not only will this specialized assistance bring you peace of mind when troubles do inevitably occur, it will also minimize your downtime by resolving problems with the highest levels of efficiency. The minutes, hours, or days saved by working with an ERP expert can make a big impact on your annual revenues.
Scalability to Support Business Growth
And make no mistake: those minutes, hours, and days saved do add up. When your business can resolve issues faster, you can complete more sales. When your business can optimize ERP performance for all users, every day, you can satisfy more customers.
More sales and more customers are the key building blocks to grow your business and supercharge your success. Therefore, it follows logically that working with a cloud hosting provider that is also an ERP expert can help business growth more than working with just any old cloud hosting team.
And, when your organization does grow, your ERP-focused cloud hosting team will know exactly how to support your growth along every stage of your journey. Why? Because they will have travelled this path before with other clients. They will have crafted a map to help your business chart its own course to success.
Work with the Cloud Hosting Provider That Knows Your ERP
SWK Technologies is the award-winning cloud hosting team with decades of proven experience supporting ERPs and managing cloud environments.
Looking for a team that understands the complex interplay between your ERP and the cloud? A team that can advise you on the best configurations and optimizations that drive the highest ERP performance? A team that has helped hundreds of other companies to achieve stunning success? We know where to start your search.
Get Fast Answers
Any time you have questions about your business technology options, all you have to do is reach out to our team of seasoned experts here at SWK Technologies.
Contact SWK today to get your questions answered or fill out the form below.
Learn More about Cloud Hosting