Strong Leadership Drives Project Success
Companies that experienced a failed ERP implementation generally have one thing in common: they failed to designate an ERP champion.
As a result, their project lacked the leadership to keep everyone focused on making steady progress, achieving project goals, and going live on time and on budget.
Find out how to avoid the same fate.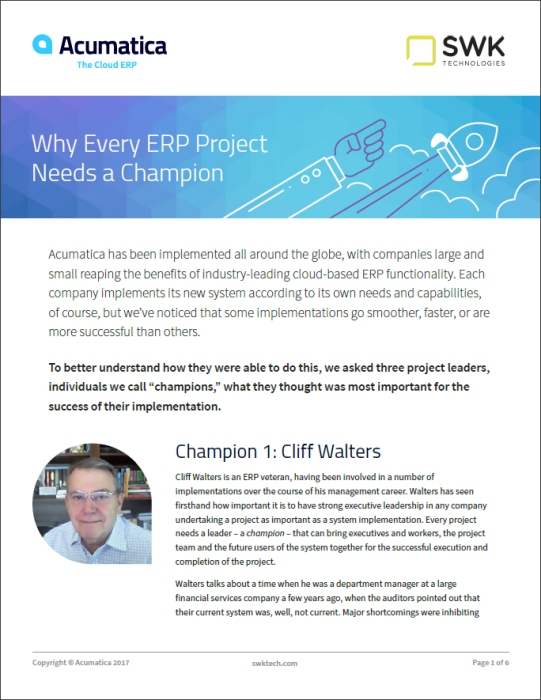 In "Why Every ERP Project Needs a Champion" you'll learn how to:
Don't start your next ERP implementation until you've read these strategies based on decades of industry experience.
Download your free copy of this white paper today.
Fill out the form to download the Why Every ERP Project Needs a Champion White Paper
HOW CAN WE HELP YOU?
SWK Technologies is a business application and consulting company providing strategies and solutions to meet our clients' information and business management needs. We make technology work for you, and provide the experience and expertise to get the job done by working with both your needs and the business management software that actually support your ways of doing business.